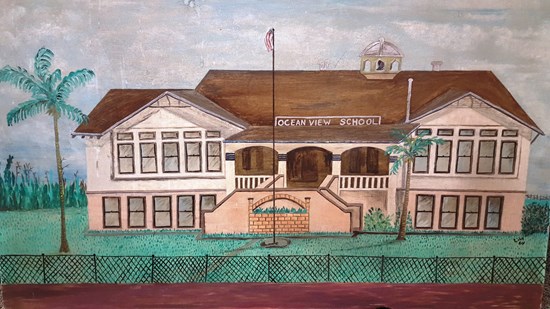 Advocating for lower class sizes and focusing on increasing student achievement while navigating the new Common Core standards are some of my primary goals for the next four years.
Expanding renowned GATE programs to more schools in OVSD and advocating for more innovative magnet school programs like the newly opened STEAM program at Lake View are top priorities for me.
Ocean View School District is on the right track, with stable and experienced administrative leadership in the superintendent's office along with highly competent teachers and staff dedicated to students.
With our vision and plan for repairs and upgrades to school facilities, OVSD will be the premiere educational destination in Southern California providing upgraded and modern facilities along with first class learning opportunities.
As the board president for the past three terms, I built a team that made partnerships, not politics, a priority. School improvement in the Ocean View School District is an ongoing process. Parents and teachers now have a seat at the table where quality education decisions are made. Our schools are on the right track, and I will continue to work diligently so that we can do even better. Despite our challenges, our students are involved caring citizens and academically motivated learners.
Measurable results include: improving student achievement, providing challenging academics, decreasing class sizes, and increasing the number of art, music, and after-school programs. We have also improved technology and are committed to providing safe and healthy learning environments for all students.
During my twenty-one year career as a math and science teacher, I have learned the importance of actively listening and collaborating with parents, teachers, and staff to increase efficiency, resolve issues, and empower the people who work with our students. Students in the Ocean View School District are my top priority. I am proud to have been endorsed by hundreds of teachers, parents, and community members. I am proud to have been re-elected to serve the Ocean View School District Community for another term. Thank you for your support, we are Ocean View Strong!
News
Monday, February 19, 2018 8:42 AM
OVSD News-New Improvements at Golden View!
Huntington Beach, CA- Thank you to OVSD Facilities staff members for building the new chicken coop at Golden View Elementary School. Our Facilities Staff are skilled craftspeople and artisans who create amazing things. The coop looks great! Upgrades to the school farm are coming as we get ready to launch the Environmental Science program at Golden View this fall.
---
Monday, February 12, 2018 2:00 PM
OVSD News-ACSA Awards for 2018
Huntington Beach, CA-The Ocean View School District announced today that the Association of California School Administrators (ACSA) Region 17 has awarded two District leaders and a school-community partnership in its annual recognition program. Ocean View and the Assistance League of Huntington Beach will receive the Partners in Educational Excellence Award; Dr. Michael Conroy, Deputy Superintendent, has been named the Administrator of the Year for Business Services; and Marine View Middle School Principal William Lynch has been named the Administrator of the Year for Middle Grades Principal. According to ACSA, these recipients demonstrate exceptional leadership, collaboration, and a commitment to quality education programs and student achievement.
---
Wednesday, January 31, 2018 2:03 PM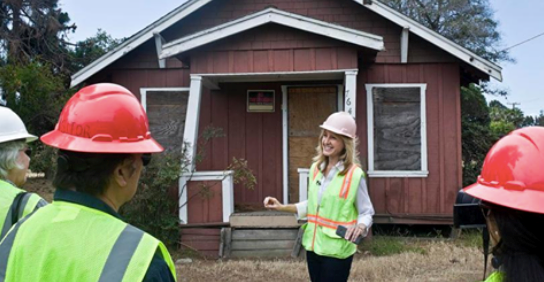 Huntington Beach, CA-Announcement about Historic Wintersburg Site in Huntington Beach. American History is about to be bulldozed, destroyed, and lost forever right here in Surf City, USA. Republic Services, the trash hauling giant whose major stock holder is Bill Gates is intent to enter into an agreement with Public Storage to demolish and remove the historic buildings on the 4.5 acre parcel at Warner Ave and Nichols Lane in Huntington Beach, known as the Historic Wintersburg. This property shares a property line with the Ocean View School District and sits mere feet from the Oak View Preschool. Public storage plans to erect multi-story storage units there in opposition to the current zoning.
Republic Services has the ability to work with the Historic Wintersburg organization who is partnered with the National Trust for Historic Preservation and the Trust for Public Land, to preserve the site as a Heritage Park for all to enjoy, and are refusing to do so. The collective groups have approached Republic Services in formal talks to purchase the land and Republic has rejected their offer, opting instead to bulldoze history to allow for more urbanization in our Southern California community. To erect the storage facility, Republic Services will have to get a zoning change from our HB City Council to change the current zoning from Residential to Industrial. This is in direct opposition to the Superior Court ruling from 2015 in which the School District prevailed against Republic Services and the City of HB. I oppose any proposition to destroy structures of historical significance and allow a business of this sort just mere feet from 3 and 4 year old children.Furthermore, this project is unneeded development being encouraged by the City and not what we need. Disclaimer: this post is not made on behalf of OVSD, and represents my independent opinion as a concerned resident of Huntington Beach.



---
Tuesday, January 30, 2018 11:10 AM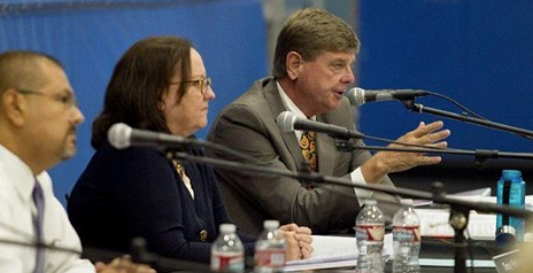 Huntington Beach, CA-Student safety is of paramount importance to me. When students are in a safe and healthy environment, they can learn, achieve and grow. During the School District's dispute with Rainbow Environmental, multiple agencies inspected the transfer station for compliance with City, County, and State law. The AQMD did its best to make sure students were protected and safe. The County of Orange and City of HB inspectors were not as diligent and in the case of the City, they did not inspect at all over many years. I don't always agree with my colleague and fellow trustee John Briscoe, but support his right to gather information about City and County Inspector qualifications, it's the public's right to know if those charged with the great responsibility of safeguarding our children are qualified to do so. See this LA Times article about Briscoe's prevailing on behalf of the students and staff of Oak View for the third time in this matter. He has prevailed against the County of Orange, the City of HB, and now the City again as the Appeals Court agreed with Briscoe and summarily denied the City's appeal just days ago. It's time for the City to stop appealing and using tax dollars to fight a battle that can't be won, and time to start inspecting. The children are counting on all of us. For clarification, this case and the previous were not filed, supported, litigated or paid for by the School District. Trustee Briscoe himself filed and paid for these suits.
---
Friday, January 12, 2018 5:29 PM
Measure R Update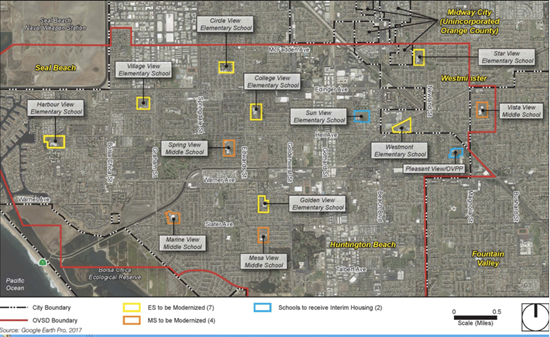 Huntington Beach, CA-OVSD Measure R bond funds will modernize 11 campuses including 7 elementary and 4 middle schools. Student safety improvements including camera systems, security fencing, emergency systems, fire-life-safety, etc. will be included in the modernization plans. Plumbing, electrical, HVAC, and other infrastructure projects are set to begin as well. Educational technology, playground equipment, play areas will be upgraded. During modernization, OVSD will provide Interim Housing at the Sun View and Pleasant View Schools. Installation of temporary prefabricated buildings, at these two sites, to house students from campuses undergoing modernization will occur. The School District will be developing sequencing plans for next phases of school modernization projects. Lastly, phase one will begin with College View and Westmont Schools in fall 2018.