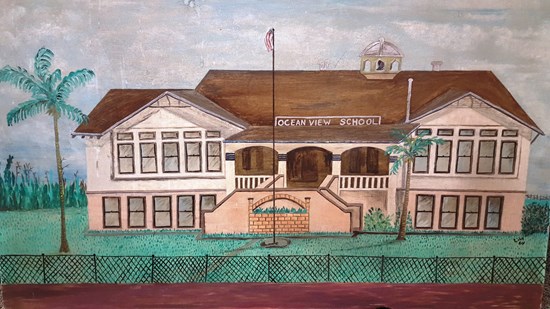 Advocating for lower class sizes and focusing on increasing student achievement while navigating the new Common Core standards are some of my primary goals for the next four years.
Expanding renowned GATE programs to more schools in OVSD and advocating for more innovative magnet school programs like the newly opened STEAM program at Lake View are top priorities for me.
Ocean View School District is on the right track, with stable and experienced administrative leadership in the superintendent's office along with highly competent teachers and staff dedicated to students.
With our vision and plan for repairs and upgrades to school facilities, OVSD will be the premiere educational destination in Southern California providing upgraded and modern facilities along with first class learning opportunities.
As your school board president for three terms, I have built a team that makes partnerships, not politics, a priority. School improvement in the Ocean View School District is an ongoing process. Parents and teachers now have a seat at the table where quality education decisions are made. Our schools are on the right track, and I will continue to work diligently so that we can do even better. Despite our challenges, our students are involved caring citizens and academically motivated learners.
Measurable results include: improving student achievement, providing challenging academics, decreasing class sizes, and increasing the number of art, music, and after-school programs. We have also improved technology and are committed to providing safe and healthy learning environments for all students.
During my twenty-year career as a math and science teacher, I have learned the importance of actively listening and collaborating with parents, teachers, and staff to increase efficiency, resolve issues, and empower the people who work with our students. Students in the Ocean View School District are my top priority. I am proud to have been endorsed by hundreds of teachers, parents, and community members. I am proud to have been re-elected to serve the Ocean View School District Community for another term. Thank you for your support, we are Ocean View Strong!
News
Sunday, October 8, 2017 1:20 PM
Introducing the OVSD Writing Continuum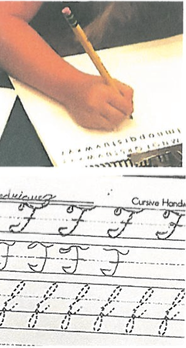 The OVSD Writing Continuum (TK through Grade 8):

In the Ocean View School District, we wish to partner with families in the education of all children. To this end, we have introduced the OVSD Writing Continuum and I would like to share it with the entire community here. As part of the 2017-2018 school year, the Ocean View School District officially launched its Writing Continuum across all of its elementary and middle schools, from Transitional Kindergarten (TK) through Grade 8. We believe that just as phonics, decoding and fluency are essential to reading comprehension, so are printing, cursive writing and typing to students' written abilities to effectively communicate thoughts, ideas and concepts. Students are better able to focus their attention on successfully composing written materials in all subject areas and across all grade levels when they possess the confidence to read and write fluently.
In line with California State Standards, our Writing Continuum provides direct instruction for students in grades TK-2 in printing and grade 3 in cursive writing. Explicit instruction in cursive begins in grade 3 and is reinforced in grades 4-8. In both printing and cursive, students learn proper grip, posture, paper placement, and correct letter formation.

With the increased use of electronic personal devices, typing has become a critical skill in the 21st Century; therefore in Ocean View, our earliest learners are introduced to the keyboard and then progress into learning proper hand and finger placement, developing home row typing skills, and then practicing increased speed and accuracy. The benefit of our instruction is that each typing program is accessible from any device connected to the Internet. With this feature, students are able to continue practicing and developing skills at home, while we are able to provide students, parents and teachers with personalized reports on student progress.
---
Friday, October 6, 2017 10:16 PM
Gina Clayton-Tarvin endorses Army Lieutenant Colonel Armin Reyes for ABC School Board, Area 3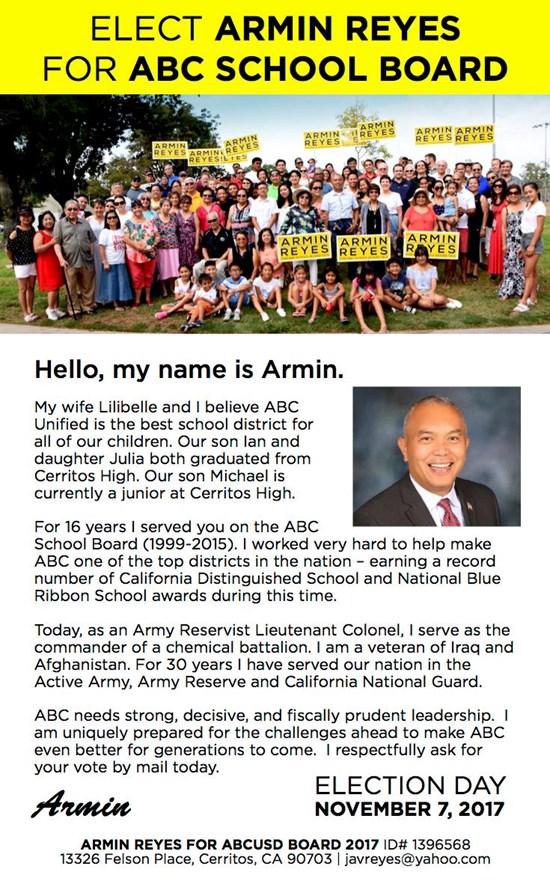 Cerritos, CA-Gina Clayton-Tarvin wholeheartedly endorses Armin Reyes for the ABC School Board, Area 3. As an Army Lieutenant Colonel and labor leader, he has been a proven lifelong advocate for children, teachers, and parents. His dedication to the families of ABCUSD is evident. Please join Gina Clayton-Tarvin in supporting Armin Reyes on November 7, 2017.
---
Friday, October 6, 2017 6:00 PM
OVSD Board of Trustees honors Permanent Teachers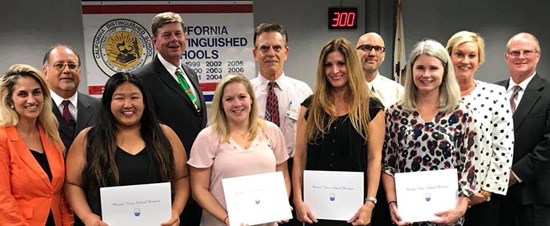 Huntington Beach, CA-Congratulations to our 7 new OVSD permanent teachers. Deborah from Pleasant View School, Jessica from Spring View, Sarah from Mesa View, Sarah from Hope View, Tyler from Hope View, Marianne from Spring View, and Laurie form Marine View were honored at Tuesday night's Board
Meeting.
---
Tuesday, October 3, 2017 12:03 PM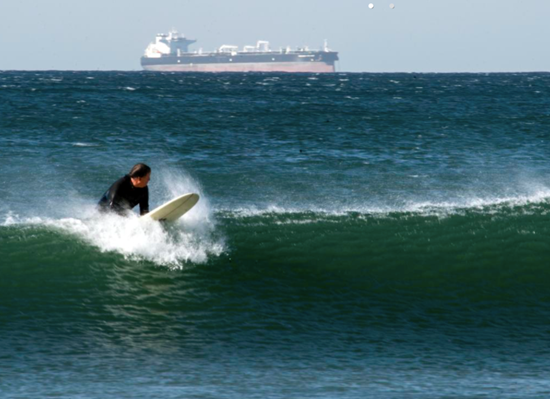 Huntington Beach, CA-Gina Clayton-Tarvin has asked that a City wide task force be formed to further investigate the issue and come to a conclusion about the nature of the gas itself, the levels at which it is being recorded in the ambient air, its origin, and to get to the bottom of who is allowing it to escape into the environment to sicken residents. To this end, she spoke out in support of said committee and laid out an action plan for the City Council. Councilman Billy O'Connell chose to listen and adopt a similar plan, and put forth an agenda item last Monday night. It passed unanimously and was adopted by the full council. An Ad Hoc Committee of the Council shall be formed and an investigation of sorts will commence. Clayton-Tarvin has been asked to attend the first scoping meeting by the City of HB's Ad Hoc Committee and looks forward to assisting in this manner. See article for comments by Gina Clayton-Tarvin.

---
Tuesday, October 3, 2017 11:35 AM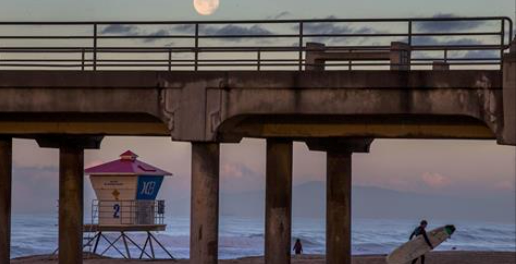 Huntington Beach, CA- Gina Clayton-Tarvin has asked that a City wide task force be formed to further investigate the issue and come to a conclusion about the nature of the gas itself, the levels at which it is being recorded in the ambient air, its origin, and to get to the bottom of who is allowing it to escape into the environment to sicken residents. To this end, she spoke out in support of said committee and laid out an action plan for the City Council. Councilman Billy O'Connell chose to listen and adopt a similar plan, and put forth an agenda item last Monday night. It passed unanimously and was adopted by the full council. An Ad Hoc Committee of the Council shall be formed and an investigation of sorts will commence. Clayton-Tarvin has been asked to attend the first scoping meeting by the City of HB's Ad Hoc Committee and looks forward to assisting in this manner. See article for comments by Gina Clayton-Tarvin