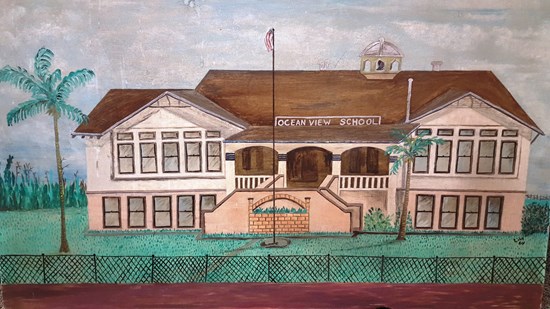 Advocating for lower class sizes and focusing on increasing student achievement while navigating the new Common Core standards are some of my primary goals for the next four years.
Expanding renowned GATE programs to more schools in OVSD and advocating for more innovative magnet school programs like the newly opened STEAM program at Lake View are top priorities for me.
Ocean View School District is on the right track, with stable and experienced administrative leadership in the superintendent's office along with highly competent teachers and staff dedicated to students.
With our vision and plan for repairs and upgrades to school facilities, OVSD will be the premiere educational destination in Southern California providing upgraded and modern facilities along with first class learning opportunities.
As your school board president for three terms, I have built a team that makes partnerships, not politics, a priority. School improvement in the Ocean View School District is an ongoing process. Parents and teachers now have a seat at the table where quality education decisions are made. Our schools are on the right track, and I will continue to work diligently so that we can do even better. Despite our challenges, our students are involved caring citizens and academically motivated learners.
Measurable results include: improving student achievement, providing challenging academics, decreasing class sizes, and increasing the number of art, music, and after-school programs. We have also improved technology and are committed to providing safe and healthy learning environments for all students.
During my twenty-year career as a math and science teacher, I have learned the importance of actively listening and collaborating with parents, teachers, and staff to increase efficiency, resolve issues, and empower the people who work with our students. Students in the Ocean View School District are my top priority. I am proud to have been endorsed by hundreds of teachers, parents, and community members. I am proud to have been re-elected to serve the Ocean View School District Community for another term. Thank you for your support, we are Ocean View Strong!
News
Tuesday, July 11, 2017 5:09 PM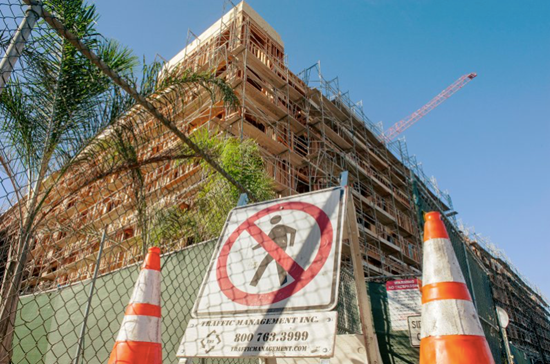 Huntington Beach, July 11, 2017, What will Huntington Beach look like 25 years from now? Will the proposed mix of commingled industrial use and high density development create even more traffic, congestion, and pollution in HB? How will these proposed changes affect the Ocean View District and we serve students and families?
Land use, zoning, and urbanization issues dominate the HB General Plan Update and threaten to forever alter our city. The idea is to keep urbanization, gentrification, and loss of environmental controls in check. Gina Clayton-Tarvin will continue to advocate for OVSD and its residents. Never again will unfettered industrial uses be allowed next to sensitive receptors such as children and schools.

Note: After Gina Clayton-Tarvin and John Briscoe appeared in June at the City of HB Council Meeting to bring these growing concerns to the fore, Greg Mellen of the OC Register has covered this very important issue.
---
Friday, June 30, 2017 8:09 PM
Measure R Citizens Oversight Committee Chosen

Huntington Beach, June 27, 2017, the Ocean View School District Board of Trustees voted to approve the District's 2017-2018 Measure R Citizens' Oversight Committee (COC). The COC, which will be comprised of 10 members, will provide oversight of Measure R bond expenditures. Measure R was passed by voters with 58.8% YES votes in November 2016 and will provide $169M in general obligation bonds for the improvement of school facilities in the Ocean View School District.

Applications were due to the District in early June and a Subcommittee of the Board, consisting of President Gina Clayton-Tarvin, Clerk John Briscoe, Superintendent Carol Hansen, and Deputy Superintendent Michael Conroy. The committee met to review applications and chose the final member appointees.

The Measure R Independent COC members, according to category, are:
• Business Representative(s) - Libbie Rector Knobbe & Donna Alexander
• Senior Citizen Group(s) - Ellen Riley & Gayle Wayne
• Taxpayer Organization Member - Gracey Larrea-Van Der Mark
• Parent of Child Enrolled in OVSD - Cheryl Delavega-Shyres
• Parent of Child Enrolled in OVSD, Active in Parent Group - Joe Miller & Vanessa Nalle
• At-Large Community Member(s) - Mark Bixby & Tom Ugland
---
Monday, June 19, 2017 6:45 PM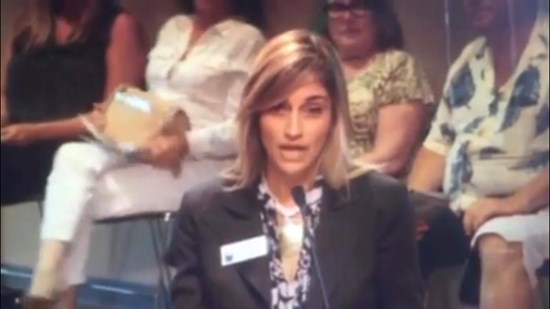 Huntington Beach, CA, June 19, 2017, Clayton-Tarvin speaks at the HB City Council meeting on General Plan Update and Draft Environmental Impact Report and their impact on Commercial, Industrial and Residential Development in the City including the loss of over 1,300 single family residences and the increase of over 8,000 multi family apartments.
---
Friday, May 26, 2017 12:00 AM
Huntington Beach, May 27, 2017, Although salaries in OVSD remain in the bottom quartile, the district strives to provide compensation that reaches parity for all of employees, whether they be teachers, classified, or administrators. In 2015, Clayton-Tarvin was honored by her colleagues and voted board president. She made a commitment to seek collaboration and fairness amongst all OVSD employees, never again to treat one group differently in regards to salaries and health benefits.
---
Wednesday, May 3, 2017 3:03 PM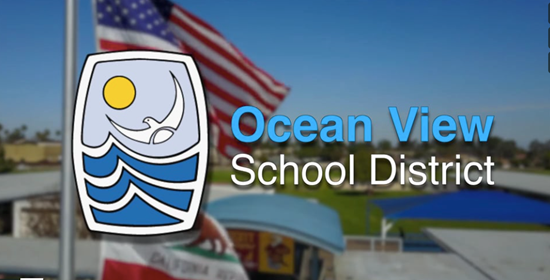 From the Orange County Department of Education (OCDE) this spotlight on the Ocean View School District's and its commitment to providing education choices for district families is highlighted here. For their latest OC District Pulse, the OCDE met with Dr. Hansen to learn more about the Ocean View School District and its 17 campuses, which serve nearly 8,500 students from preschool through grade eight in Huntington Beach, Fountain Valley, Midway City and Westminster.