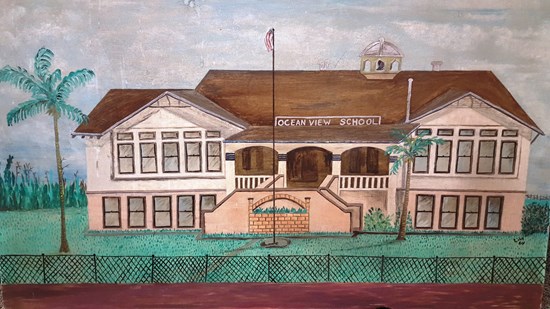 Advocating for lower class sizes and focusing on increasing student achievement while navigating the new Common Core standards are some of my primary goals for the next four years.
Expanding renowned GATE programs to more schools in OVSD and advocating for more innovative magnet school programs like the newly opened STEAM program at Lake View are top priorities for me.
Ocean View School District is on the right track, with stable and experienced administrative leadership in the superintendent's office along with highly competent teachers and staff dedicated to students.
With our vision and plan for repairs and upgrades to school facilities, OVSD will be the premiere educational destination in Southern California providing upgraded and modern facilities along with first class learning opportunities.
As your school board president for three terms, I have built a team that makes partnerships, not politics, a priority. School improvement in the Ocean View School District is an ongoing process. Parents and teachers now have a seat at the table where quality education decisions are made. Our schools are on the right track, and I will continue to work diligently so that we can do even better. Despite our challenges, our students are involved caring citizens and academically motivated learners.
Measurable results include: improving student achievement, providing challenging academics, decreasing class sizes, and increasing the number of art, music, and after-school programs. We have also improved technology and are committed to providing safe and healthy learning environments for all students.
During my twenty-year career as a math and science teacher, I have learned the importance of actively listening and collaborating with parents, teachers, and staff to increase efficiency, resolve issues, and empower the people who work with our students. Students in the Ocean View School District are my top priority. I am proud to have been endorsed by hundreds of teachers, parents, and community members. I am proud to have been re-elected to serve the Ocean View School District Community for another term. Thank you for your support, we are Ocean View Strong!
News
Monday, September 18, 2017 7:00 PM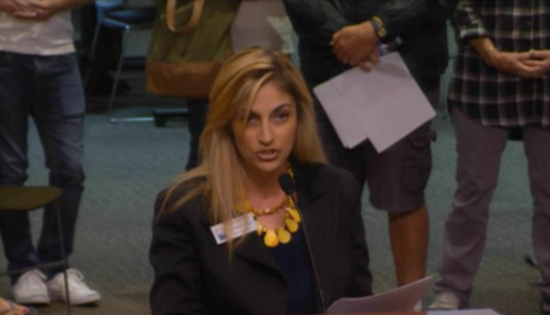 Huntington Beach, CA- Gina Clayton-Tarvin addresses the Huntington Beach City Council at their September 18, 2017 meeting in regards to the overwhelming gas odor caused by Hydrogen Sulfide alarming and sickening residents in the city and beyond. She provides an action plan for the City to take to get to the bottom of just who is allowing this gaseous emission to occur.
---
Monday, September 11, 2017 9:10 AM
Patriots Day at Harbour View!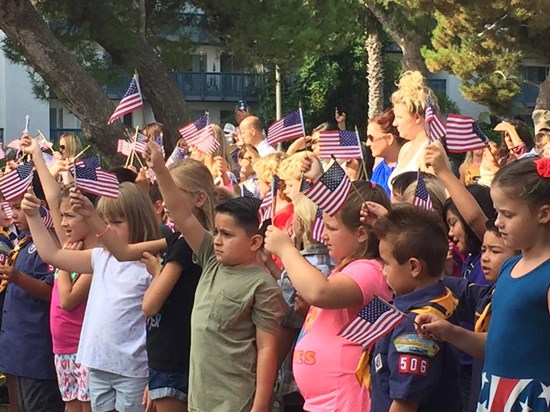 Huntington Beach, CA- Thank Harbour View Principal Cindy Osterhout on behalf of the Board of Trustees for this special day of remembrance for Patriot's Day. The amazing students representing grades 1st through 5th gave presentations on what it means to be a true "hero", and their words were so moving. First responders are heroes! Although it's been 16 years since the attacks of September 11, 2001, for millions of Americans, haunting memories of that day are still fresh, and many lives were changed forever. Today we honor and remember the victims of the terrorist attacks and salute our first responders, active military, and veterans for protecting us. Never forget!
---
Sunday, September 3, 2017 10:01 PM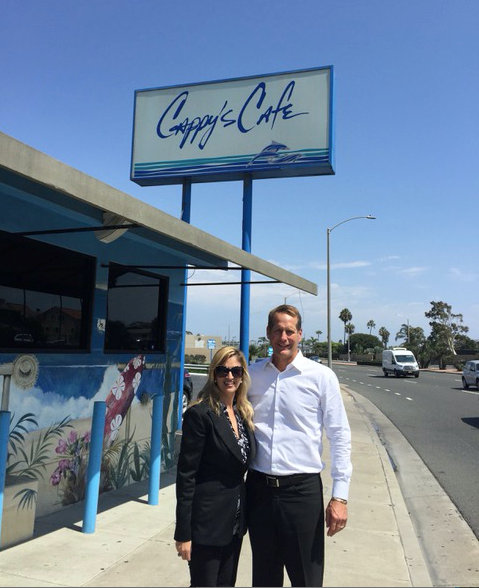 Newport Beach, CA-On this Labor Day weekend, Gina Clayton-Tarvin endorses Harley Rouda the for the 48th Congressional District. Rouda is taking on the current establishment here in Orange County for a chance to change the path of our country. As a veteran classroom teacher, labor leader, and elected official in the Ocean View School District, serving as board president; Gina Clayton-Tarvin knows what it takes to make decisions about school programs and incorporate the community's view of what students should know and be able to do. With this knowledge, she feels confident in personally supporting and endorsing Harley Rouda to be the voice for our children in Washington D.C. Like Gina, Harley believes that all students have the right to high quality education irrespective of their socio economic status, race, culture, or creed. In addition to fighting to make college accessible and affordable for the next generation, he will push for funding for early childhood education programs such as Head Start and pre-kindergarten. Both believe that students should have access to 21st century technologies in the classroom. As our Congressman, he will be committed to advocating for increased focus on STEAM [science, technology, engineering, art, and math]. Join Gina in supporting Harley Rouda for Congressional District 48!


---
Wednesday, August 30, 2017 10:47 PM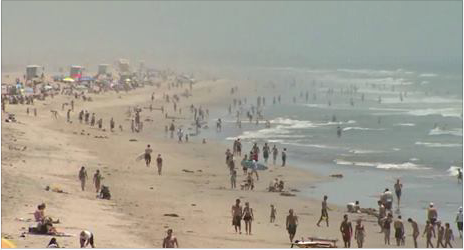 Huntington Beach, CA-Over the last several days, but especially Tuesday night, there has been a noxious odor that has blanketed Huntington Beach. The smell permeated other neighboring cities as well, even as far inland as Garden Grove and all the way north to Long Beach. This has been occurring with increasing frequency and is of great concern to many residents. Many reported feeling ill, nauseated, and with headaches. This issue has been occurring in our city intermittently for years, yet in the past year, the uptick in frequency has been alarming. Many say that this is a "natural occurrence" and that living in HB, residents should expect and just live with this problem. Gina Clayton-Tarvin takes this matter very seriously and does not feel this is something we should have to accept and live with. The AQMD, the HBFD, and the Gas Co. received many calls and complaints on Tuesday night. Investigation of the source of the noxious fumes is ongoing. This is an issue that needs extensive attention by the City of HB. You can address the HB City Council at the September 18, 2017 meeting. Clayton-Tarvin comments on this issue to KTLA 5 in linked story.
---
Sunday, August 27, 2017 12:17 PM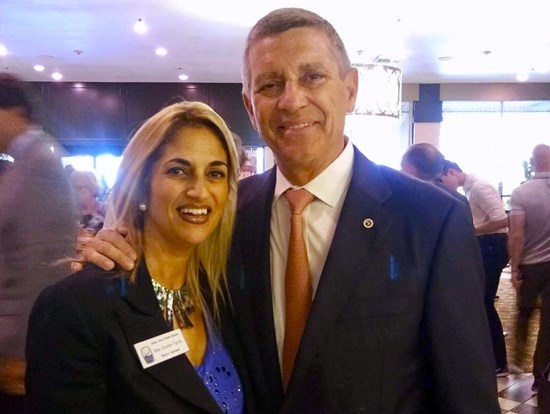 Huntington Beach, CA- Gina Clayton-Tarvin has announced her endorsement and support for Colonel Doug Applegate for Congressional Race in the 49th District (North San Diego County and South Orange County). Colonel Applegate served in the Marine Corp for decades stationed Camp Pendleton. He's a strong advocate for our military and its families. He has lived and worked in North County San Diego and South Orange Counties for years and he understands the needs and issues facing not only military families but all families. He believes in the Single Payer System, knowing that health care is a fundamental right for all Americans. As a teacher and elected official in the education field, Clayton-Tarvin is particularly impressed with his commitment to public education especially in regards to early childhood education funding, preschool should be offered to all.

Clayton Tarvin said, "when you think about someone with high moral character, integrity, and the ability to fight for what's right for America; Colonel Applegate is that leader, he's always been one and always will be." Join OVSD Board President Gina Clayton-Tarvin in supporting Colonel Doug Applegate in 2018 to elect a tried-and-true leader and take out Darrel Issa, to flip the 49th!