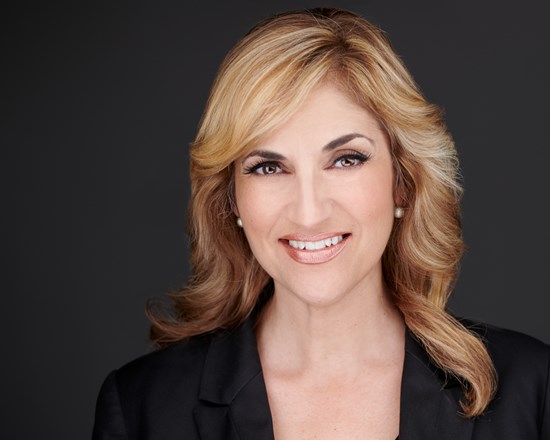 COVID-19: A Message from President Clayton-Tarvin
As you know, the coronavirus is a rapidly evolving public health crisis and we are strongly committed to providing you with the most current and accurate information possible. In an effort to ensure that all parents/guardians are receiving the important information we are sending, we performed a "reset" of preferences in Aeries Communication so that that you will receive messages via text, phone and email.
It is imperative that you check your email frequently, as the volume of information we need to convey cannot be communicated completely in a phone message or text. All parent messages are also posted on our website at: www.ovsd.org/coronavirus. School sites are closed for the 2019-2020 school year. Distance learning is provided to each student via their regular teacher online. All children are provided two meals at 9-11am, Monday to Friday at all 14 school sites. Grab and Go only, no gathering, keep moving. Follow the Governor's "Stay at Home" Order. If you must go out, adhere to strict social distancing of a minimum of 6ft. STAY HOME to save lives!
General Information about OVSD
Ocean View School District is one of the top performing school districts in Orange County and the state. With award winning teachers, classified employees, administrative leadership and an experienced board of trustees, the district is a destination educational institution in California.

Thanks to the voters of OVSD and the passage of Measure R, the plans for modernization, repairs, and upgrades to school facilities are making OVSD the premiere school district in Southern California, providing state of the art facilities along with first class learning opportunities for 21st Century learners.
I have been elected as board president for the year 2020, and served as vice-president for the year 2019, served as clerk in 2018, and served as president for 3 consecutive terms (2014-2017) prior to that. During my time on the board of trustees, I have worked diligently to build a team that made partnerships, not politics, a priority. School improvement in the Ocean View School District is an ongoing process. Parents and teachers now have a seat at the table where quality education decisions are made. Measurable results include: improving student achievement, providing challenging academics, decreasing class sizes, and increasing the number of art, music, and after-school programs. We have improved technology and are dedicated to providing state of the art learning environments for all students.
During my twenty-three year career as a classroom teacher and union leader, I have learned the importance of actively listening to and collaborating with parents, teachers, and staff to increase efficiency, resolve issues, and empower the people who work with our students everyday. Students in the Ocean View School District are my top priority. I am proud to have been endorsed by hundreds of teachers, parents, and community members. I am thankful to have been re-elected to serve the OVSD Community. Thank you for your support, as we are Ocean View Strong!
News
Thursday, May 21, 2020 9:05 PM
Update on OVSD Offices and Grounds
Huntington Beach, CA-Please see this video update with news about our schools and District offices opening several days a week. We will be seeing the public for new enrollments or transfer. Great news on school fields reopening for recreational use during weekdays and all weekend.
---
Wednesday, May 20, 2020 9:00 AM
Thank you Assistance League of HB!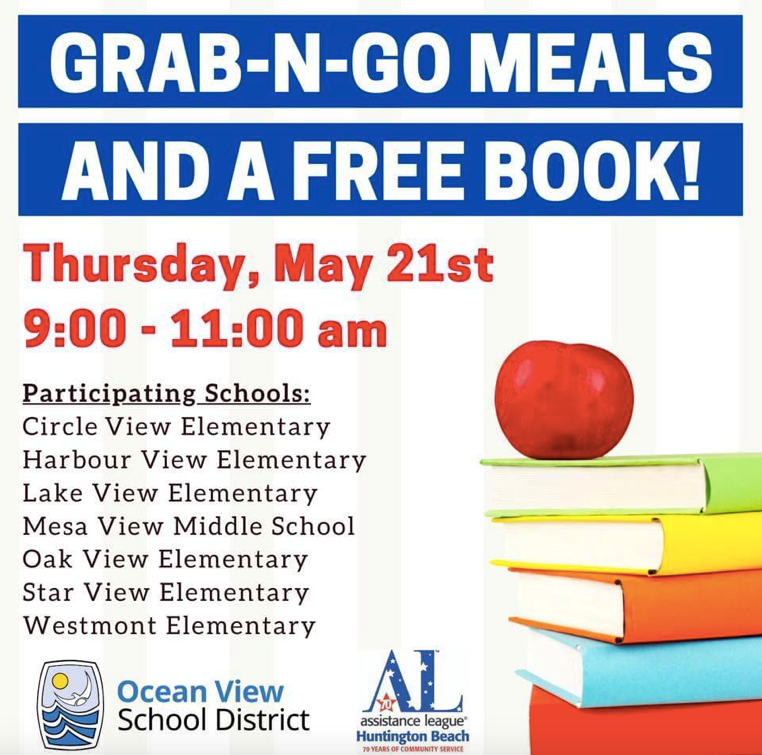 Huntington Beach, CA-Along with the ALHB, we at OVSF want to make tomorrow special for our students. Assistance League of Huntington Beach is partnering with OVSD to provide children with a FREE book when they pick-up their FREE Grab-N-Go breakfast and lunch meals on Thursday, May 21st from 9:00-11:00 am at the schools listed. Thanks to the Assistance League's generous donation, we will be giving away 2,200 books. Hope to see you there!
---
Tuesday, May 19, 2020 6:00 PM
Board of Trustees Meeting Video
Huntington Beach, CA-This week's OVSD Board of Trustees meeting highlights routine business plus a Pandemic Budget Update after the Governor's May Revise, Construction Update on upcoming projects Marine View and Vista View.
---
Sunday, May 17, 2020 8:59 PM
ANNOUNCEMENT ON FIELDS FROM OVSD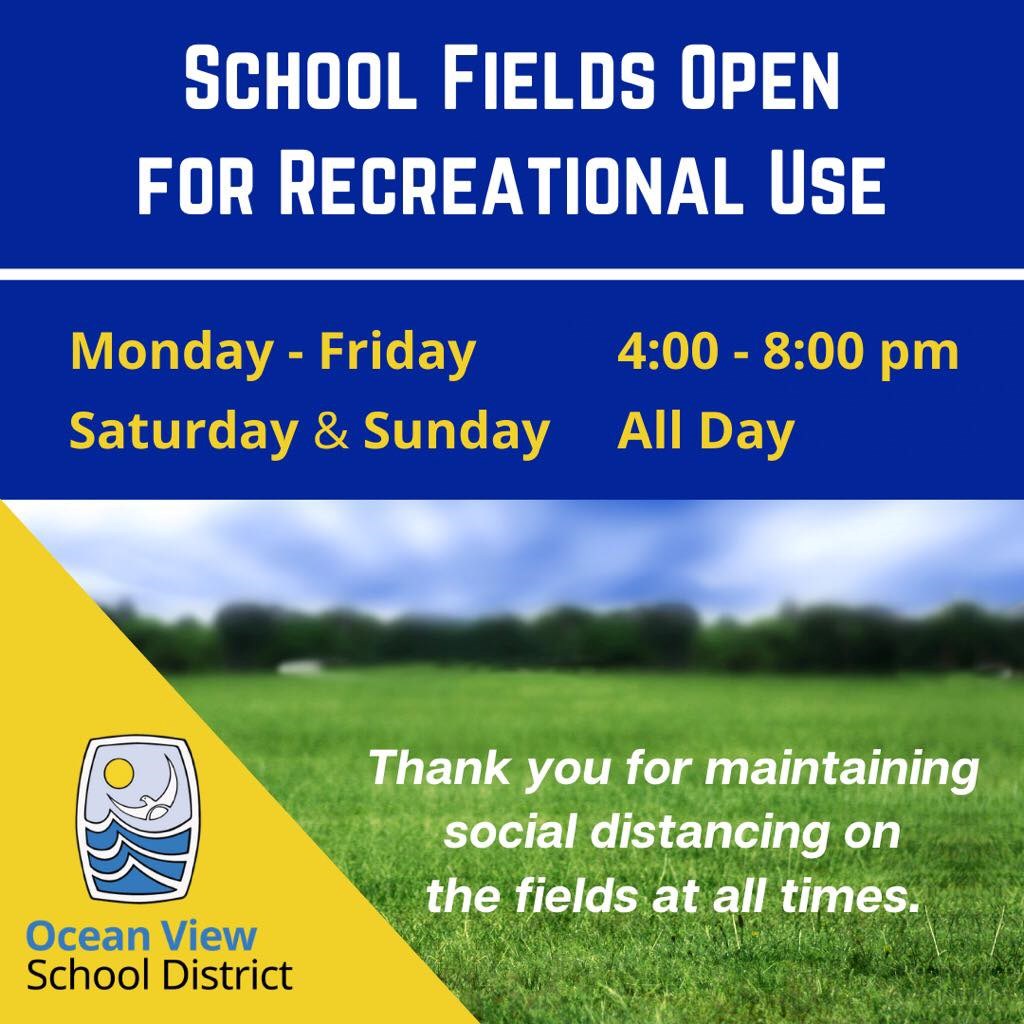 Huntington Beach, CA-In alignment with statewide reopening of open spaces, OVSD has now reopened school fields for active recreation. No gathering or meeting in groups please. We encourage active recreation only. Wear face coverings when on school grounds if you can't otherwise maintain 6 feet distance from others. We appreciate the hard work all have done to contain the spread of COVID19. Thanks for your patience and understanding during these trying times, and welcome back.
---
Thursday, May 14, 2020 4:56 PM
Message for OVSD Week of the Employee
Huntington Beach, CA-On behalf of the Ocean View School District Board of Trustees, I wish all of our valued OVSD employees the best. During these uncertain times, the community can count on OVSD teachers and staff to provide stability for our school community and for that, the Board is forever thankful. We are honored to work with such wonderful employees. You are the best!