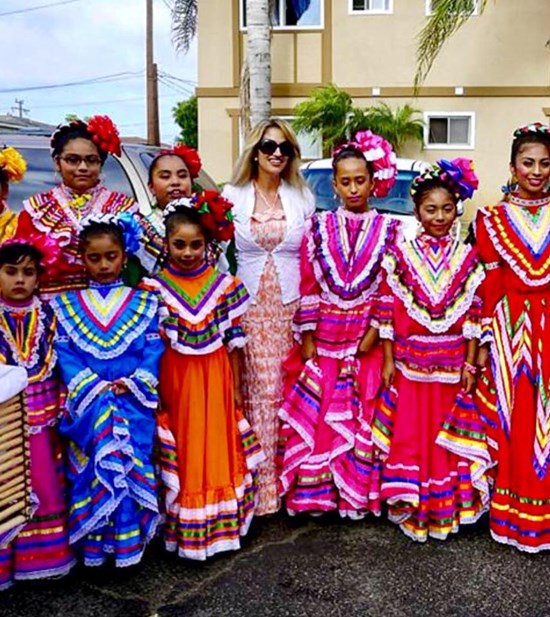 A Message from Gina Clayton-Tarvin, Trustee

Advocating for lower class sizes, and focusing on increasing student achievement while navigating the challenging Common Core standards, are some of my primary goals for the Ocean View School District.
Expanding renowned GATE programs to more schools in OVSD and advocating for more innovative magnet school programs like the newly opened STEAM program at Lake View are top priorities for me.
Ocean View School District is on the right track, with stable and experienced administrative leadership in both the offices of the superintendent and deputy superintendent. Along with highly competent teachers and staff dedicated to students, OVSD is a premiere educational institution in the State of California.
Thanks to the voters of OVSD and the passage of Measure R, the vision and plan for repairs and upgrades to school facilities, will make OVSD the premiere educational destination in Southern California, providing upgraded and modern facilities along with first class learning opportunities.
This past year, I served as the clerk for the board of trustees, after serving as the board president for the past three years. For 2019, I have been elected as board vice-president. During my presidency, I built a team that made partnerships, not politics, a priority. School improvement in the Ocean View School District is an ongoing process. Parents and teachers now have a seat at the table where quality education decisions are made. Our schools are on the right track, and I will continue to work diligently so that we can do even better. Despite our challenges, our students are involved caring citizens and academically motivated learners.
Measurable results include: improving student achievement, providing challenging academics, decreasing class sizes, and increasing the number of art, music, and after-school programs. We have also improved technology and have embarked upon a full modernization program with Measure R funding to providing state of the art, safe, and healthy learning environments for all students.
During my twenty-two year career as a classroom teacher and teacher leader, I have learned the importance of actively listening and collaborating with parents, teachers, and staff to increase efficiency, resolve issues, and empower the people who work with our students. Students in the Ocean View School District are my top priority. I am proud to have been endorsed by hundreds of teachers, parents, and community members. I am proud to have been re-elected to serve the OVSD Community. Thank you for your support, we are Ocean View Strong!
News
Tuesday, December 11, 2018 6:20 PM
OVSD News-Trustees Sworn-in and vote for officers for 2019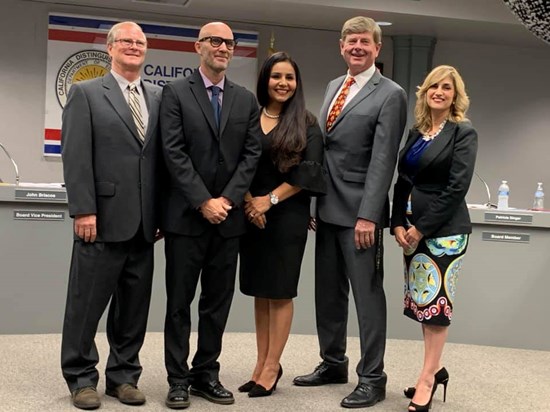 Huntington Beach, CA-OVSD trustees Patricia Singer, John Briscoe and Jack Souders were sworn-in tonight by fellow board member Gina Clayton-Tarvin. Following the oath of office, a vote for 2019 officers of the board commenced and yielded, President John Briscoe, Vice-President Gina Clayton-Tarvin, and Clerk Jack Souders. Shown above, the entire board of trustees from left to right, Norm Westwell, Jack Souders, Patricia Singer, John Briscoe, and Gina Clayton-Tarvin.
---
Friday, December 7, 2018 8:15 PM
Gina Clayton-Tarvin addressees the ADA72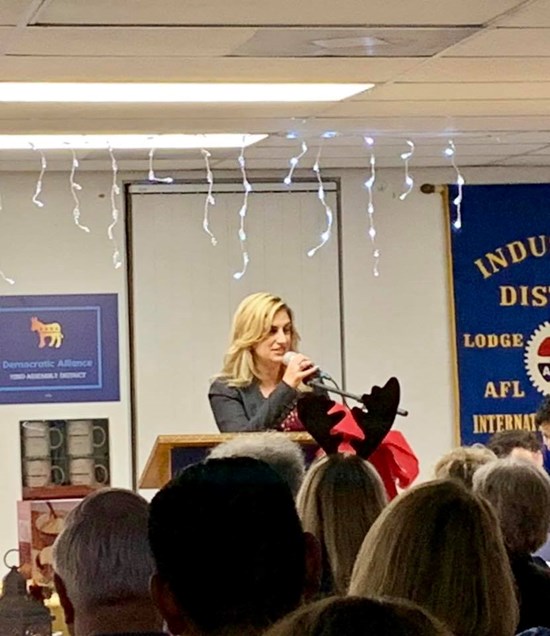 Huntington Beach, CA-Democracy in Action in HB organized by Ray Cordova and the other volunteers for tonight's event. Clayton-Tarvin was honored with addressing constituents at the 72nd Assembly District Democratic Alliance Holiday Dinner. She spoke about the importance of protecting our democracy and freedoms, and to work to bring back decency and bipartisan cooperation in our government.
---
Thursday, December 6, 2018 6:40 PM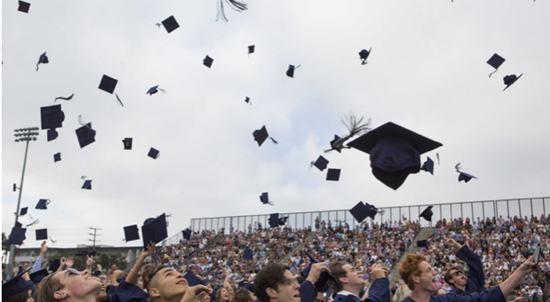 Newport Beach, CA-OVSD and other local district outperform State averages. As was stated during the 2018 campaign season, Ocean View School District students have once again outperformed cohorts in other school districts statewide, well above the State (and County) averages. Congratulations to all our area school districts that also performed so well. OVSD is a great place to learn!
---
Thursday, December 6, 2018 2:37 PM
OVSD News-Hope View Holiday House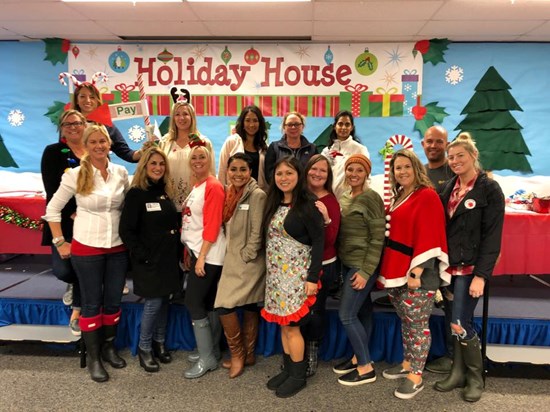 Huntington Beach, CA-At the Hope View Holiday House, amazing volunteers of the Hope View PTO have once again set up the magical "Holiday House" this year for the children to browse and buy gifts in. Thank you to all who are involved in making this happen. Trustee Patricia Singer, Dr. Hansen, and I enjoyed visiting, and seeing the joy. It's like having the North Pole right here in HB!
---
Friday, November 30, 2018 5:50 PM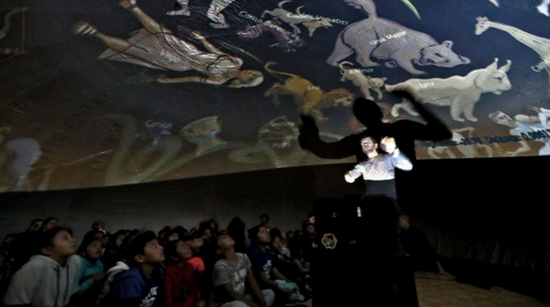 Huntington Beach, CA-Oak View Elementary School students take a trip into the universe via a mobile planetarium. Read more from the LA Times to learn about this amazing experience.