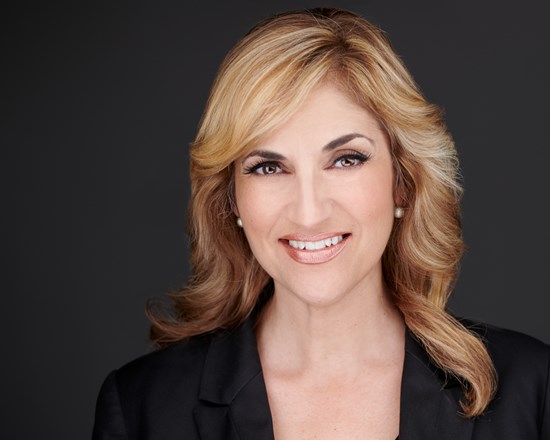 COVID-19: A Message from 2021 OVSD Clerk Clayton-Tarvin
NOTE: OVSD schools are in Distance Learning (Virtual Academy remains the same). Hybrid in-person school resumes on January 29, 2021.

Students have been attending school on campus with our Hybrid Learning Model. The Board of Trustees has held several meetings to review the Hybrid Model/Schedule and to consider possible modifications. Overall, things are going well but we are always looking for ways to improve. Teachers are increasing their expertise in delivering instruction each week. Small student cohorts have limited co-mingling of students and staff, which has reduced the possibility of exposure to COVID-19 on school campuses. We are happy to report that our safety protocols are working. We have had over 5,500 students and staff at our school sites for the past 4.5 months and we have lower than average positive COVID-19 cases with no known spread on campus. However, COVID-19 rates are significantly increasing in our community, state, and nation. Recently, the United States broke its record for the highest number of new coronavirus infections in a single day. In addition, the daily case rate and test positivity rate increased drastically in both California and Orange County this week. ICU Capacity is now 0% in SoCal Region. Therefore, it is prudent for OVSD to act cautiously at this time. Adding more students to our classrooms would prohibit OVSD from adhering to the California Department of Public Health's guidelines for social distancing with small cohorts, which could lead to increased exposure to COVID-19 for students and staff. The Board of Trustees determined that OVSD will maintain Distance Learning through the end of January However, the Board directed staff to look at future plans to develop options to increase the number of hours of direct instruction time between teachers and students, and more hours on campus in a modified schedule for the split week hybrid. This will require negotiations with teachers and classified staff. Transitioning to any new schedule will take time to adequately prepare facilities and staff, and communicate with families. A Special Board Meeting occurred on December 3, and the superintendent provided an update on progress made regarding a modified and enhanced Hybrid schedule. Special board meetings also occurred 12/29 and 1/13. We determined that we stay in Distance Learning until 1/29. Safeguarding the health of students and staff, while endeavoring to provide the best education possible, is a delicate balancing act. We will continue to strive to keep students and staff safe, while addressing our students' academic, social, and emotional needs.
News
Wednesday, January 20, 2021 2:32 PM
Commemoration from OVSD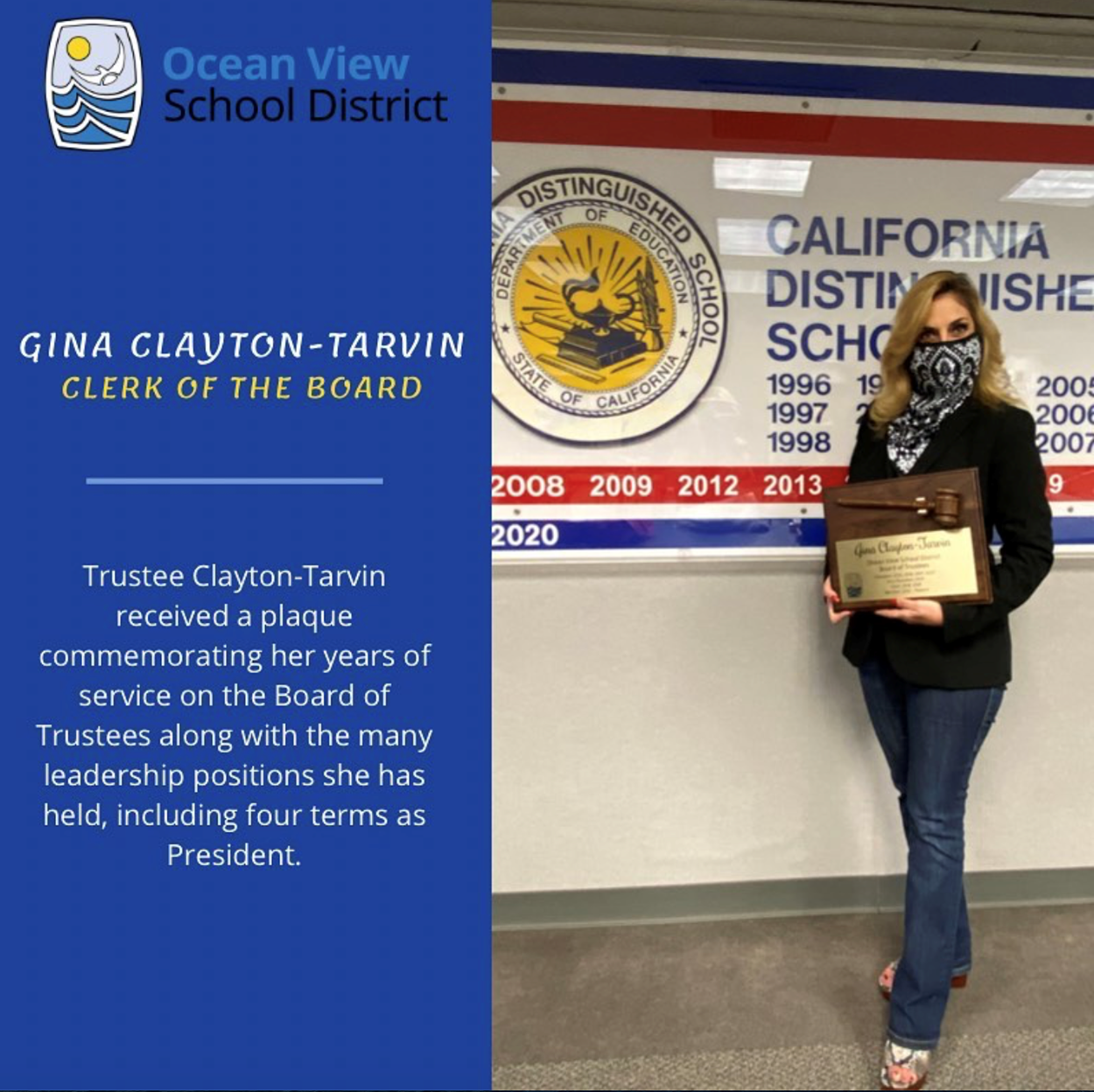 Huntington Beach, CA-Thank you to Superintendent Dr. Carol Hansen, Executive Assistant Cindi Lee, and OVSD staff for honoring me last night with this plaque and my very own gavel, in commemoration of my 2020 term as president of the board of trustees. I'm grateful to continue to serve our students and families. Today is not only a time for me to be thankful, but for our entire nation. Congratulations to Joseph R. Biden Jr. and Kamala D. Harris on their inaugurations. America is upon a new and positive day in hopes of unity once more
.
---
Wednesday, January 13, 2021 9:07 PM
OVSD Special Board Meeting, Distance Learning Extended to 1/29/21
Huntington Beach, CA-Board Extends Distance Learning.Here is recap of some of my comments from Tuesday night. The Board of Trustees voted to extend to Temporary Distance Learning for all general education TK through 8th grade classes through 1/29/21 to allow additional time for the COVID-19 surge to subside. ICU bed capacity remains at 0% in our area, and we are in a Regional Stay at Home Order. Our employees report that over 60% are uncomfortable coming back to work on 1/19/21 and we are seeing increased infections, and absenteeism of those currently on campuses. In some circumstances, special education Special Day Classes (SDC) may need to transition to Temporary Distance Learning. These decisions will be made on a class by class basis due to staffing limitations or COVID-19 infections per class. If a class must transition, families will be notified by the Special Education Department. To the extent possible, Kids' Club and Preschool programs will remain open in order to support frontline and essential workers. If programs must be closed or consolidated, families will be notified. OVSD is looking forward to the next phase in the COVID-19 Vaccination Distribution for employees in the upcoming weeks. In the meantime, we all must wear masks, avoid gathering with others, and stay home as much as possible. Avoid becoming infected, protect yourself and your children. We are counting on you.
---
Tuesday, January 5, 2021 9:24 PM
Recap of OVSD Regular Board of Trustees Meeting, 1/5/21
Huntington Beach, CA-Follow the Regional Stay at Home Order. OVSD Recap of some of my comments from tonight's Regular Board of Trustees' meeting can be seen here. OVSD Community, if you want your children to be able to attend in-person school, start following the Stay at Home Order. Stop going out to restaurants and bars, wear a mask, stop gathering with family and spreading this deadly disease. The COVID numbers are rising at an alarming rate and we are seeing a marked increase in infection rates in students and staff from the Winter Break period. These infections happened outside of school, but they can be brought into our schools. Many other staff members are under mandatory quarantine. ICU bed capacity is at 0%. If it is important for kids to be in school, then do the right thing. The behavior of some of the adults in our community is alarming.
---
Monday, January 4, 2021 2:55 PM
OVSD is returning to Temporary Distance Learning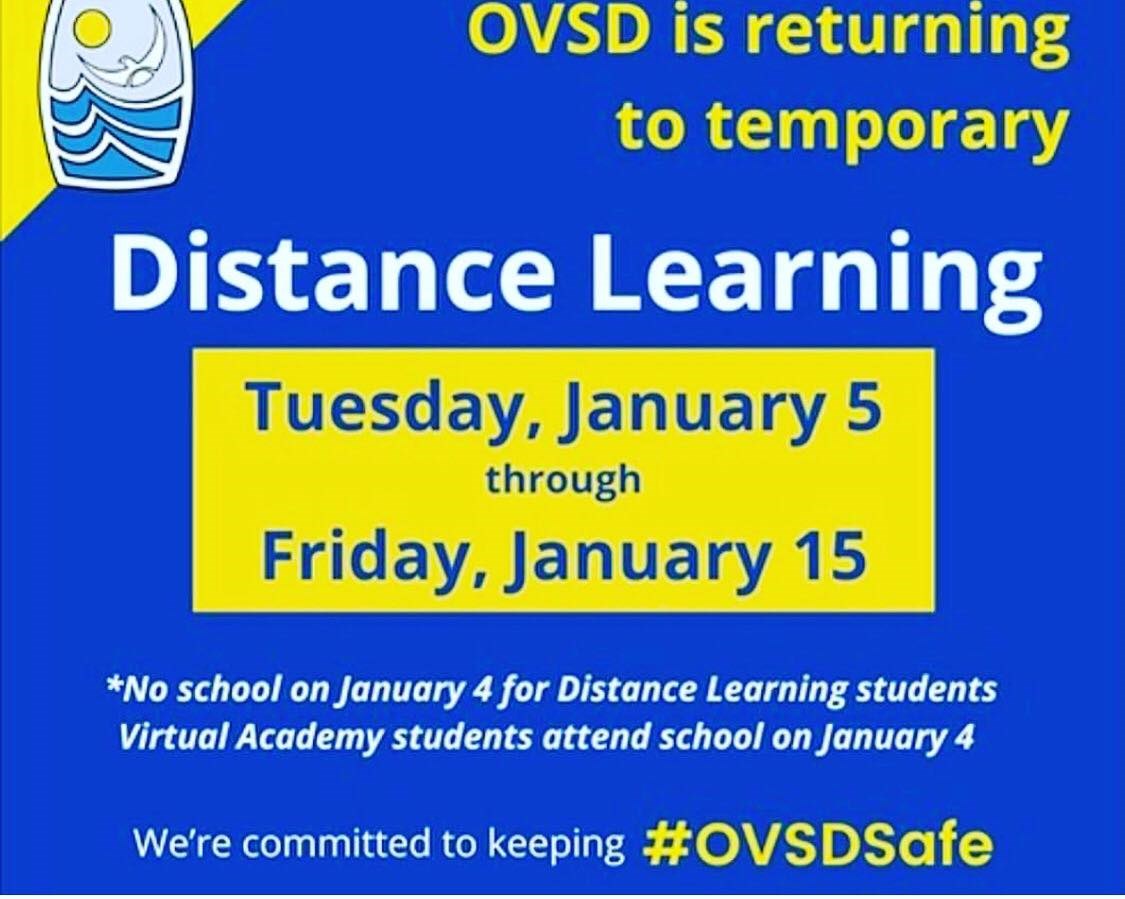 Huntington Beach, CA-Tuesday, 1/5/21, all OVSD students that have been attending in-person hybrid model, will be online until 1/19/21, due to a decision of the Board of Trustees in response to 0% ICU bed capacity in Orange County and neighboring Southern California counties. No school today, 1/4/21 for students, as teachers are preparing for the change. School resumes tomorrow morning, on Tuesday, so please see your school schedule for details and start times.
---
Friday, January 1, 2021 1:50 PM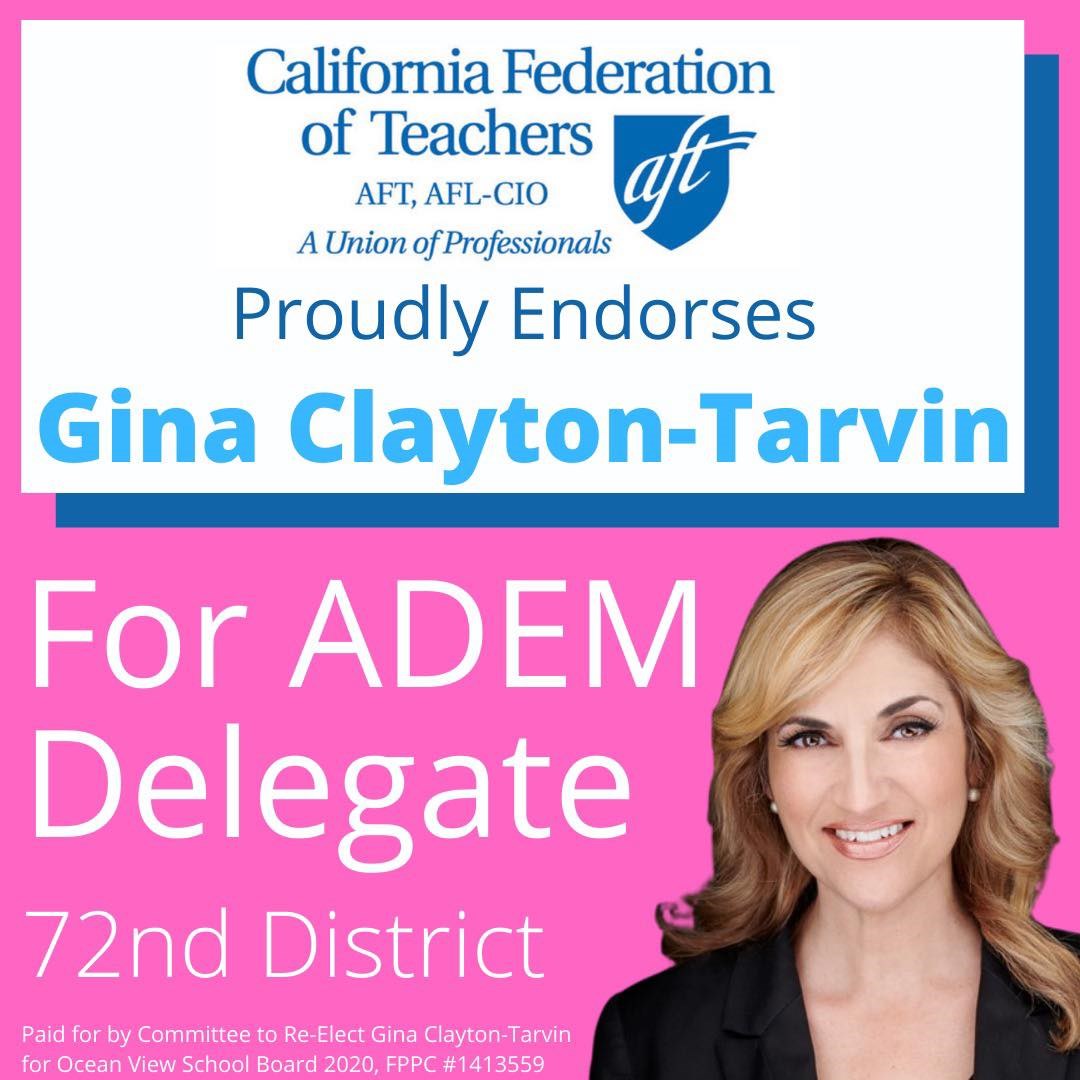 Huntington Beach, CA-Democrats throughout the state of California will be running to add their voices to the state party's platform and agenda. We also decide and vote upon who the State Party will endorse for major offices, like Governor, Attorney General, U.S. Congress and more. I am pleased to once again be running as a candidate for the CA State Democratic Central Committee in District 72. I've been honored to serve you since 2017, and would like to serve for another term. I'm pleased to announce that I have earned the endorsement of the California Federation of Teachers, an organization that I myself am a member of as a rank and file 6th grade teacher in LA County. Thank you California teachers for believing in me. To my Democrat constituents, I hope to earn your support and vote for Assembly District delegate. There will be NO in-person voting this year and any registered Democrat that resides in AD72 is eligible to vote. Just follow the link below to do so. Any questions, please ask me via message here on my site, and note that this delegacy is not connected to my trusteeship in OVSD. Register to vote by Jan. 11 at: ademelections.com/