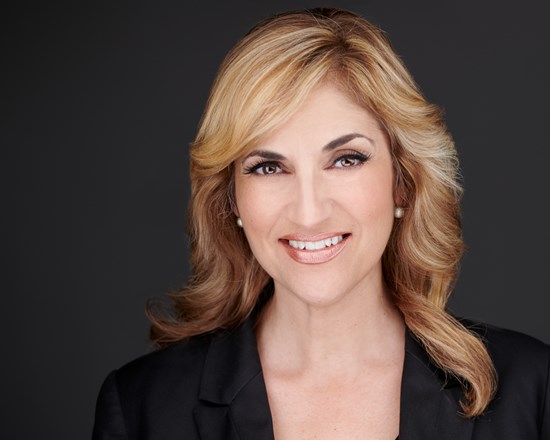 COVID-19: A Message from President Clayton-Tarvin
As you know, the coronavirus is a rapidly evolving public health crisis and we are strongly committed to providing you with the most current and accurate information possible. In an effort to ensure that all parents/guardians are receiving the important information we are sending, we performed a "reset" of preferences in Aeries Communication so that that you will receive messages via text, phone and email. It is imperative that you check your email frequently, as the volume of information we need to convey cannot be communicated completely in a phone message or text. All parent messages are also posted on our website at: www.ovsd.org/coronavirus. Schools are closed until April 17, 2020. All children are provided two meals at 9-11am, Monday to Friday at all 14 school sites. Grab and Go only, no gathering, keep moving. Follow the Governor's "Stay at Home" Order. If you must go out, adhere to strict social distancing of a minimum of 6ft. STAY HOME to save lives!
General Information about OVSD
Ocean View School District is one of the top performing school districts in Orange County and the state. With award winning teachers, classified employees, administrative leadership and an experienced board of trustees, the district is a destination educational institution in California.

Thanks to the voters of OVSD and the passage of Measure R, the plans for modernization, repairs, and upgrades to school facilities are making OVSD the premiere school district in Southern California, providing state of the art facilities along with first class learning opportunities for 21st Century learners.
I have been elected as board president for the year 2020, and served as vice-president for the year 2019, served as clerk in 2018, and served as president for 3 consecutive terms (2014-2017) prior to that. During my time on the board of trustees, I have worked diligently to build a team that made partnerships, not politics, a priority. School improvement in the Ocean View School District is an ongoing process. Parents and teachers now have a seat at the table where quality education decisions are made. Measurable results include: improving student achievement, providing challenging academics, decreasing class sizes, and increasing the number of art, music, and after-school programs. We have improved technology and are dedicated to providing state of the art learning environments for all students.
During my twenty-three year career as a classroom teacher and union leader, I have learned the importance of actively listening to and collaborating with parents, teachers, and staff to increase efficiency, resolve issues, and empower the people who work with our students everyday. Students in the Ocean View School District are my top priority. I am proud to have been endorsed by hundreds of teachers, parents, and community members. I am thankful to have been re-elected to serve the OVSD Community. Thank you for your support, as we are Ocean View Strong!
News
Tuesday, April 7, 2020 2:05 PM

Huntington Beach, CA- Tonight's Board meeting will be available for viewing by clicking on the hyperlink above and following the instructions. The link will go 'live' at 6:00 p.m. If you choose to join the meeting before 6:00 p.m., you will be directed to the virtual waiting room until the meeting begins. As president, I will serve as chairperson presiding officer of the meeting with all board members in attendance as well as the superintendent Dr. Carol Hansen and her staff. If you wish to submit a public comment, please do so by 6:05pm to clee@ovsd.org. All public comments will be read aloud during the board meeting.
---
Monday, April 6, 2020 9:50 AM
Virtual Class is in Session!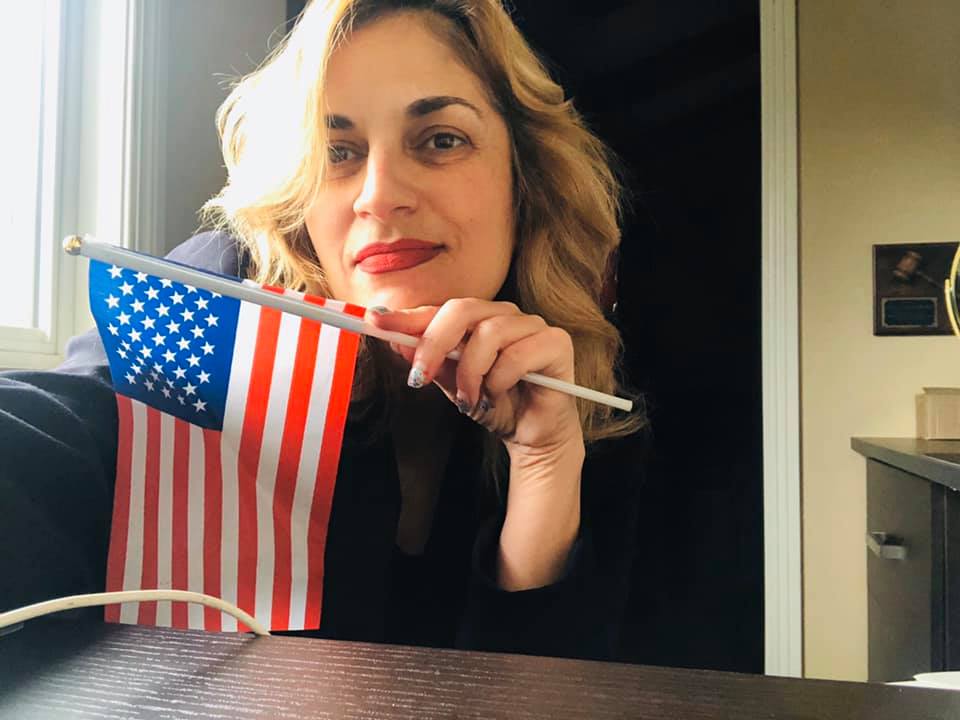 Huntington Beach, CA-Online School is in Session. We begin each virtual school day with the Flag Salute 🇺🇸 right here from Surf City, USA, Huntington Beach. Teachers and students will STAY AT HOME to stop the spread of COVID-19. Children need routines, so let's go...ready, begin!
---
Sunday, April 5, 2020 11:38 AM
Important Reminder from the State of California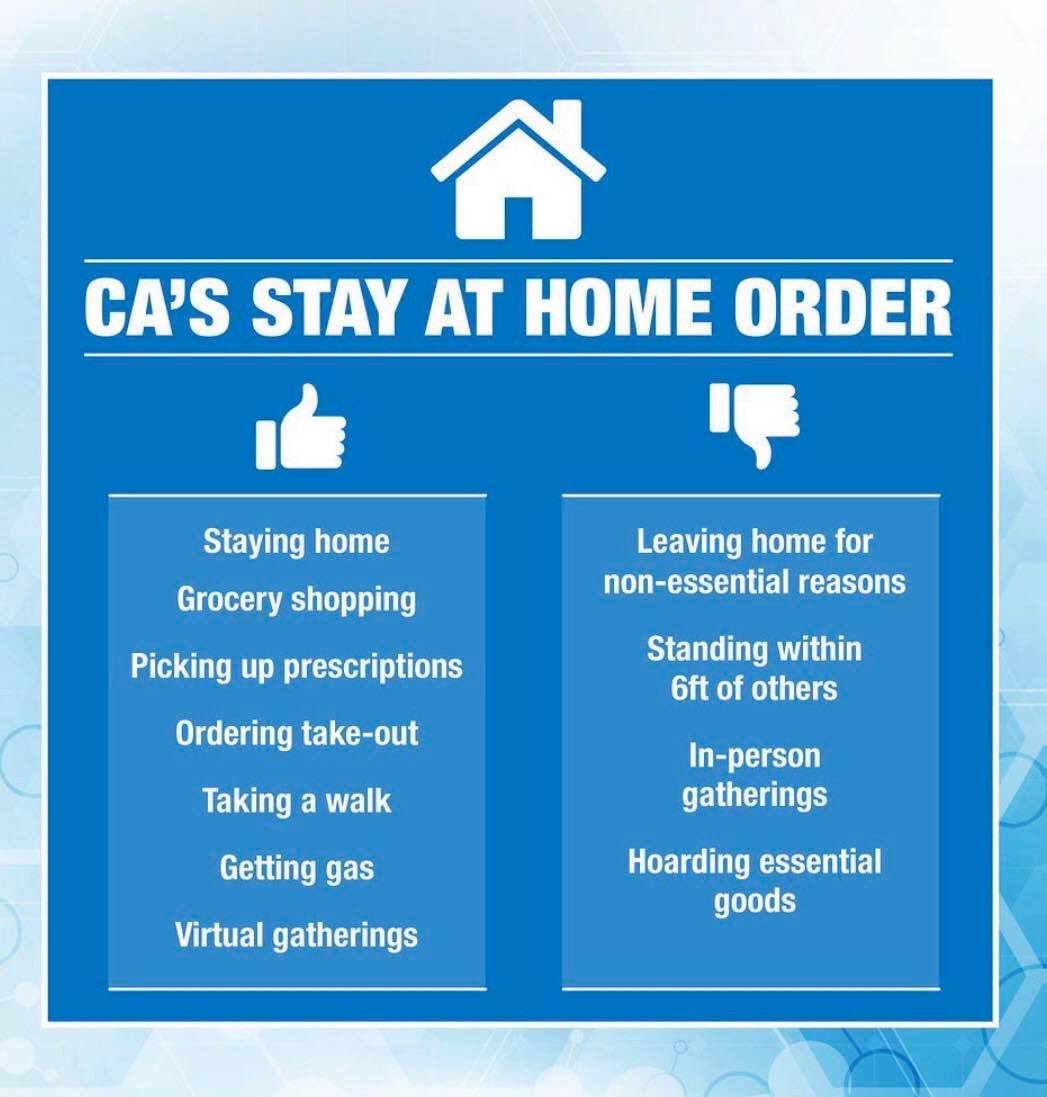 Sacramento, CA-Official Reminder from the State of California. During this unprecedented time of the COVID-19 Pandemic, we must all do our part in following the Governor's STAY AT HOME Order. Please refer to this graphic for the Dos and Don'ts. STAY HOME. SAVE LIVES.
---
Friday, April 3, 2020 9:00 AM
OFFICIAL ANNOUNCEMENT AND REMINDER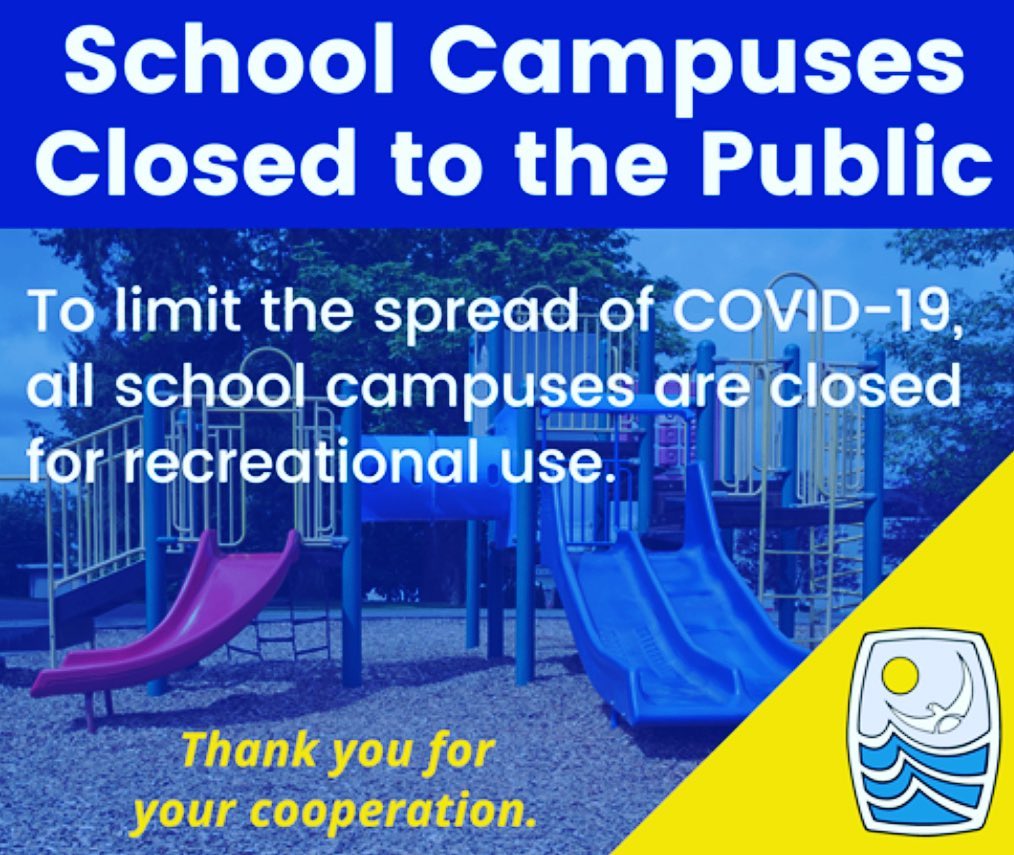 OFFICIAL ANNOUNCEMENT AND REMINDER: Help limit the spread of COVID-19 by abiding by Stay at Home orders and staying off closed school campuses. Like many city owned facilities, the Ocean View School District campuses are closed for recreational use. For the health and safety of our community, the public no longer has access to school grounds, playgrounds or play equipment. All campuses are closed and those with gates and fences, are locked. Vandalism and trespassing are misdemeanors. If violators are found on school property, the police will be called and individuals may be subject to arrest.
---
Wednesday, April 1, 2020 6:35 PM
OVSD Announcement-School Closed for 2019-2020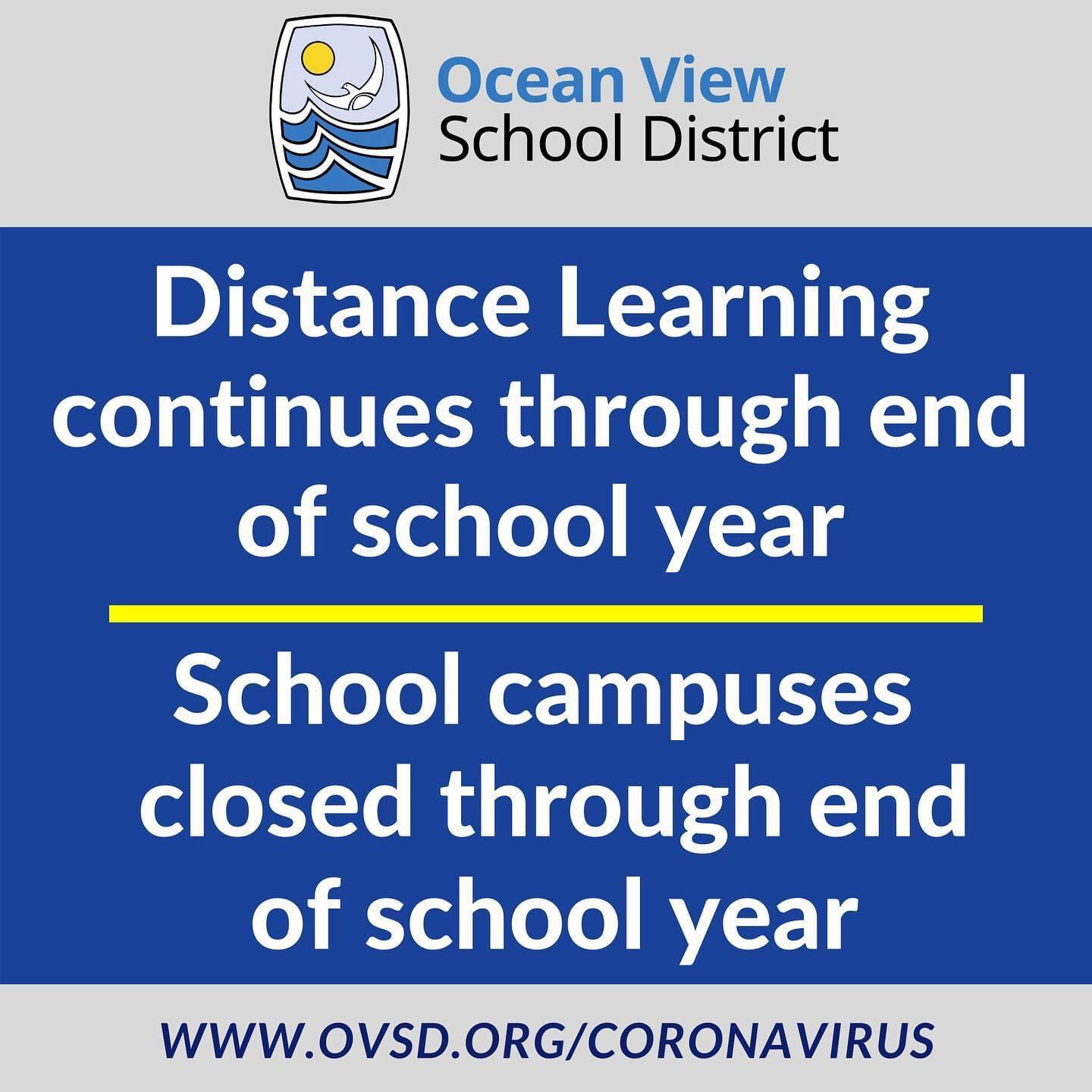 Huntington Beach, CA-Official Announcement from OVSD. We will continue Distance Learning through the end of the school year to help prevent the spread of COVID-19. Campuses will remain closed for the remainder of the 2019-2020 school year. For more info: ovsd.org/coronavirus