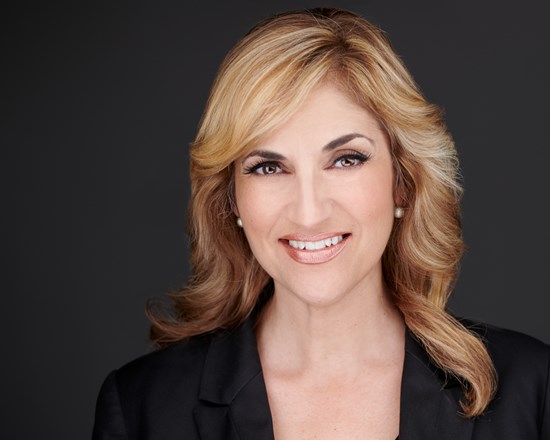 A Message from Gina Clayton-Tarvin
Ocean View School District is one of the top performing school districts in Orange County and the state. With award winning teachers, classified employees, administrative leadership and an experienced board of trustees, the district is a destination educational institution in California.
Thanks to the voters of OVSD and the passage of Measure R, the plans for modernization, repairs, and upgrades to school facilities are making OVSD the premiere school district in Southern California, providing state of the art facilities along with first class learning opportunities for 21st Century learners.
I have been elected as board vice-president for the year 2019, served as clerk in 2018, and served as president for 3 consecutive terms (2014-2017). During my time on the board of trustees, I have worked diligently to build a team that made partnerships, not politics, a priority. School improvement in the Ocean View School District is an ongoing process. Parents and teachers now have a seat at the table where quality education decisions are made. Measurable results include: improving student achievement, providing challenging academics, decreasing class sizes, and increasing the number of art, music, and after-school programs. We have improved technology and are dedicated to providing state of the art learning environments for all students.
During my twenty-three year career as a classroom teacher and union leader, I have learned the importance of actively listening to and collaborating with parents, teachers, and staff to increase efficiency, resolve issues, and empower the people who work with our students everyday. Students in the Ocean View School District are my top priority. I am proud to have been endorsed by hundreds of teachers, parents, and community members. I am thankful to have been re-elected to serve the OVSD Community. Thank you for your support, as we are Ocean View Strong!
News
Friday, June 14, 2019 12:00 PM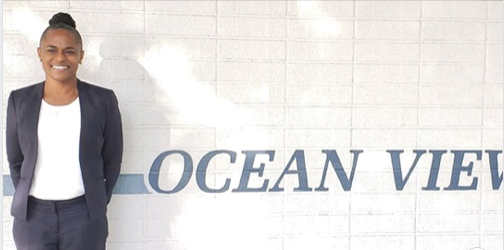 Huntington Beach, CA-On Tuesday night, our Board of Trustees unanimously voted to hire Dr. Rasheeda Gates as the new principal of Vista View and Cheri Daniels as assistant principal of Spring View to begin in the 2019-2020 school year. We are looking forward to the great work they will do to serve our students, staff, parents, and community. Welcome to Ocean View!
---
Thursday, June 13, 2019 7:28 PM
We Honored Our Own-OVSD Service Awards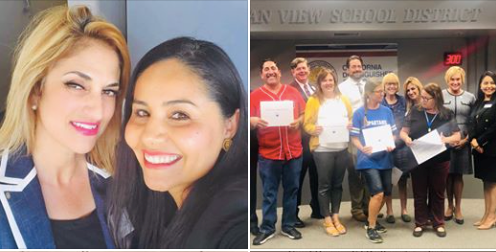 Huntington Beach, CA-This afternoon at the Ocean View district office, we honored our employees for years of service and retirement. Employees that have served 5, 10, 15, 20, 25, and 30 years plus retirees were given commemorative certificates and gifts, followed by a delicious spread of food made by our very own OVSD Food Service Staff. Amazing work all around and thank you to our wonderful, loyal, and outstanding employees. The Board of Trustees thanks you for your service to our children!

---
Tuesday, June 11, 2019 11:31 AM
Cerritos-Sixth Grade Promotion 2019!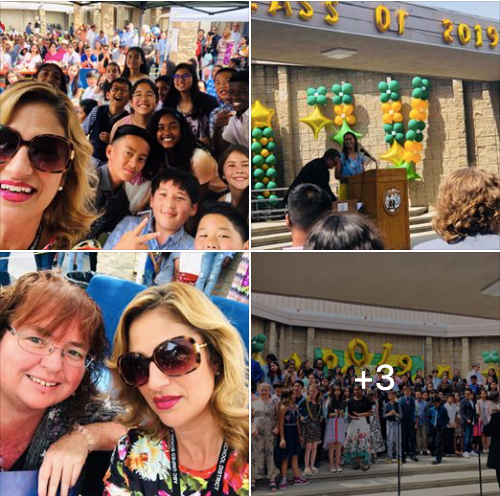 Cerritos, CA-and....it's a wrap! Our students have completed their last year of elementary school and are off to middle school and beyond. So excited to see where their paths will take them. Thanks to the LA County Sheriff, Cerritos Substation for always keeping an eye on our school too. It's always so nice to see my former students return to visit too, case in point, former student Cherelle, she just graduated from Howard University and is off to begin her PhD. Wow, time flies when you're having fun. Teaching, it's not just a job, it's a passion!
---
Monday, June 10, 2019 11:30 AM
OVSD 2019 Robotics Competition Today!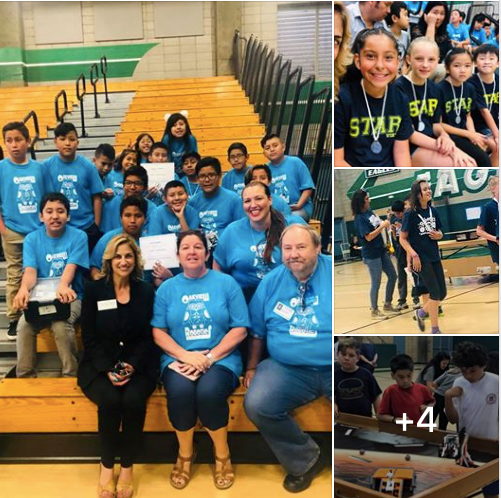 Huntington Beach, CA-Ocean View School District elementary and middle school students met to compete in the annual Robotics Competition at Mesa View. Amazing work, awesome robots, and stellar effort. STEM curriculum is central to OVSD's programs. We are proud of you, young engineers!
---
Saturday, June 8, 2019 11:00 AM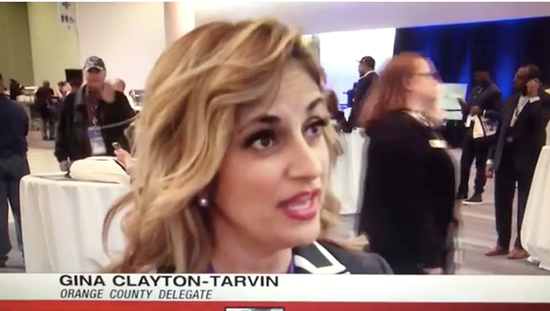 San Francisco, CA-At the CA Democratic Party Convention in San Francisco, I spoke with KRON4 reporter Catherine Heenan for the Inside Bay Area Politics Today show. We discussed Orange County and the Congressional gains made in 2018 and how to sustain them in 2020, while representing all constituents to ensure everyone has an opportunity to attain the American Dream.