Advocating for lower class sizes and focusing on increasing student achievement while navigating the new Common Core standards are some of my primary goals for the next four years.
Expanding renowned GATE programs to more schools in OVSD and advocating for more innovative magnet school programs like the newly opened STEAM program at Lake View are top priorities for me.
Ocean View School District is on the right track, with stable and experienced administrative leadership in the superintendent's office along with highly competent teachers and staff dedicated to students.
With our vision and plan for repairs and upgrades to school facilities, OVSD will be the premiere educational destination in Southern California providing upgraded and modern facilities along with first class learning opportunities.
As the board president for the past three terms, I built a team that made partnerships, not politics, a priority. School improvement in the Ocean View School District is an ongoing process. Parents and teachers now have a seat at the table where quality education decisions are made. Our schools are on the right track, and I will continue to work diligently so that we can do even better. Despite our challenges, our students are involved caring citizens and academically motivated learners.
Measurable results include: improving student achievement, providing challenging academics, decreasing class sizes, and increasing the number of art, music, and after-school programs. We have also improved technology and are committed to providing safe and healthy learning environments for all students.
During my twenty-one year career as a math and science teacher, I have learned the importance of actively listening and collaborating with parents, teachers, and staff to increase efficiency, resolve issues, and empower the people who work with our students. Students in the Ocean View School District are my top priority. I am proud to have been endorsed by hundreds of teachers, parents, and community members. I am proud to have been re-elected to serve the Ocean View School District Community for another term. Thank you for your support, we are Ocean View Strong!
News
Thursday, June 14, 2018 7:30 AM
Flag Day 2018!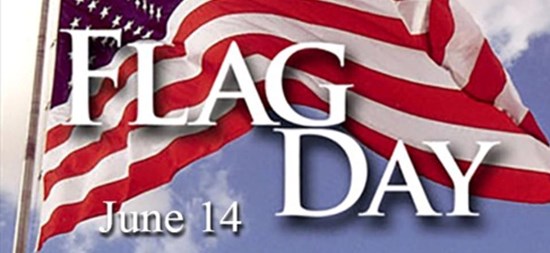 Huntington Beach, CA-Today, June 14, 2018 is Flag Day. During National Flag Week, the president will issue a proclamation urging U.S. citizens to fly the American flag for the duration of that week. The flag should also be displayed on all government buildings. We honor the Red, White, and Blue!

---
Wednesday, June 13, 2018 5:36 PM
Calling all Volunteers-Golden View Farm!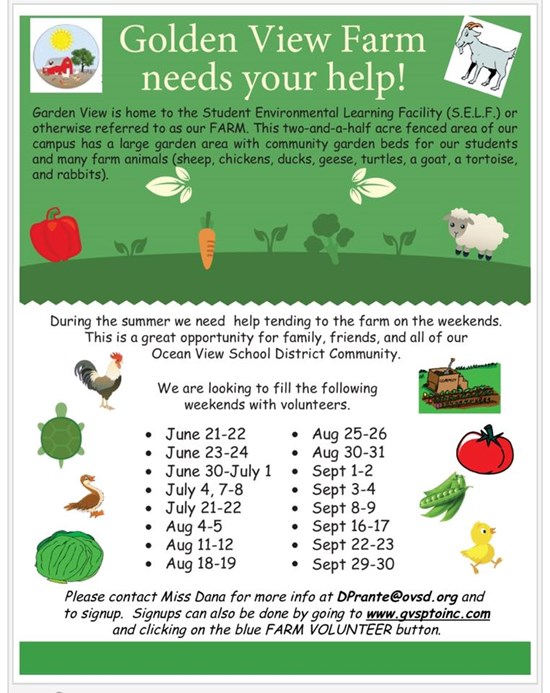 Huntington Beach, CA-Calling all farmers! We need your help at the Golden View Farm this summer. There is a lot of work to do and community volunteers are needed. Please review the flyer for details. We appreciate and thank you for helping out- OVSD Community.
---
Monday, June 11, 2018 7:41 AM
Important Safety Information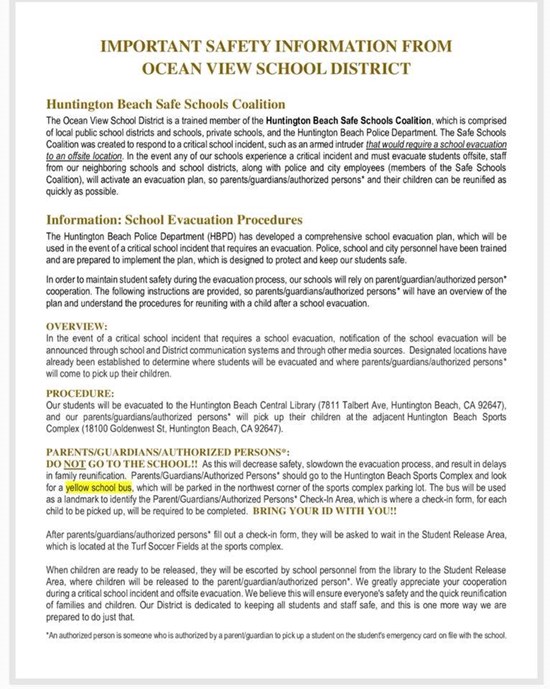 Huntington Beach, CA-Please important announcement from the Ocean View School District about that Huntington Beach Safe Schools Coalition in cooperation with HBPD. If you have any questions, please contact your school principal or Superintendent Dr. Carol Hansen for more details.
---
Friday, June 1, 2018 2:15 AM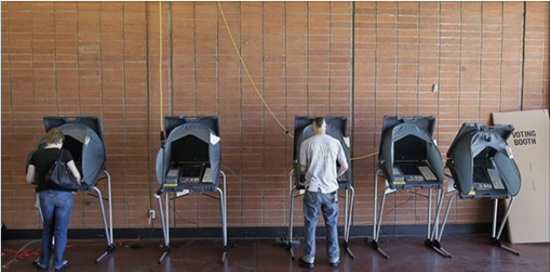 Huntington Beach, CA-As Americans, we must choose country over party. We must choose new leadership on Tuesday, June 5, 2018.
---
Monday, May 28, 2018 11:46 AM
In Remembrance for Memorial Day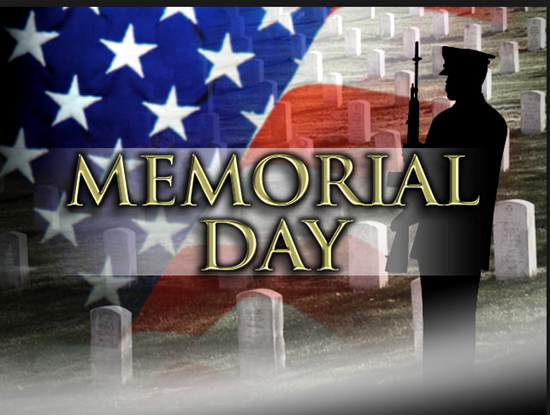 Huntington Beach, CA-On this Memorial Day, May 28, 2018, in remembrance of those who have sacrificed their lives for our freedoms, all Ocean View Schools and departments are closed and will reopen tomorrow.