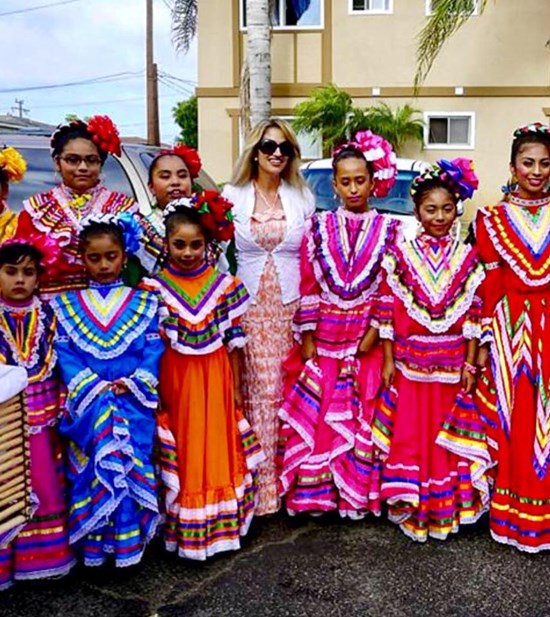 A Message from Gina Clayton-Tarvin

Advocating for lower class sizes, and focusing on increasing student achievement while navigating the challenging Common Core standards, are some of my primary goals for the Ocean View School District.
Expanding renowned GATE programs to more schools in OVSD and advocating for more innovative magnet school programs like the newly opened STEAM program at Lake View are top priorities for me.
Ocean View School District is on the right track, with stable and experienced administrative leadership in both the offices of the superintendent and deputy superintendent. Along with highly competent teachers and staff dedicated to students, OVSD is a premiere educational institution in the State of California.
Thanks to the voters of OVSD and the passage of Measure R, the vision and plan for repairs and upgrades to school facilities, will make OVSD the premiere educational destination in Southern California, providing upgraded and modern facilities along with first class learning opportunities.
This past year, I served as the clerk for the board of trustees, after serving as the board president for the past three years. For 2019, I have been elected as board vice-president. During my presidency, I built a team that made partnerships, not politics, a priority. School improvement in the Ocean View School District is an ongoing process. Parents and teachers now have a seat at the table where quality education decisions are made. Our schools are on the right track, and I will continue to work diligently so that we can do even better. Despite our challenges, our students are involved caring citizens and academically motivated learners.
Measurable results include: improving student achievement, providing challenging academics, decreasing class sizes, and increasing the number of art, music, and after-school programs. We have also improved technology and have embarked upon a full modernization program with Measure R funding to providing state of the art, safe, and healthy learning environments for all students.
During my twenty-three year career as a classroom teacher and teacher leader, I have learned the importance of actively listening and collaborating with parents, teachers, and staff to increase efficiency, resolve issues, and empower the people who work with our students. Students in the Ocean View School District are my top priority. I am proud to have been endorsed by hundreds of teachers, parents, and community members. I am proud to have been re-elected to serve the OVSD Community. Thank you for your support, we are Ocean View Strong!
News
Friday, February 8, 2019 11:30 AM
Chúc mừng năm mới.....Happy Lunar New Year!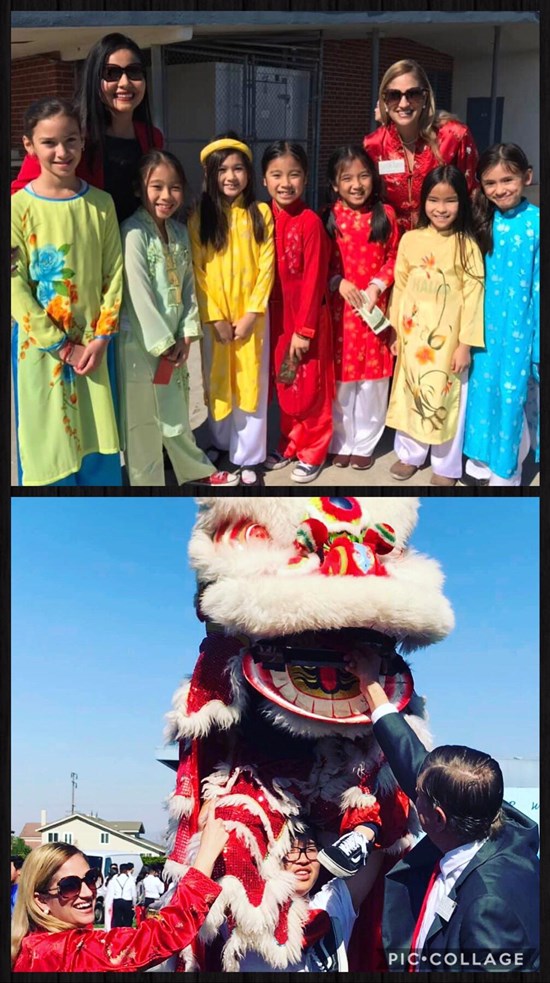 Midway City, CA-Chúc mừng năm mới.....Happy New Year! Feeding the dragon for the New Year and good luck on Tet at our Star View School in Midway City. Amazing student performances by Westminster High School Vietnamese American Club dancers and drummers. What a beautiful cultural event shared by our Vietnamese community.
---
Tuesday, February 5, 2019 7:45 PM
Harbour View Shines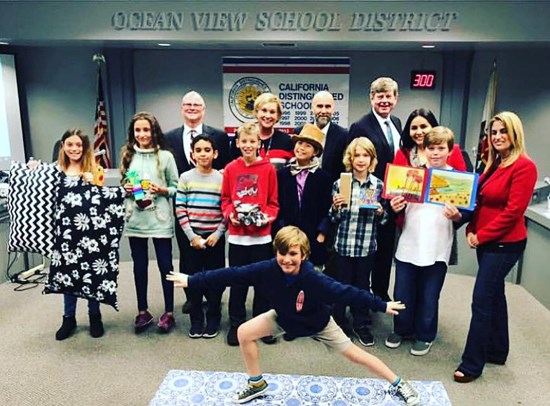 Huntington Beach, CA-Harbour View Shines! At this week's Board meeting, Harbour View Elementary students, accompanied by Principal Dr. Joy Harris and theater teacher Jennifer Van Holt, shared elective class descriptions and projects with our Board. They showed us their yoga, theater, sewing, robotics, art, and more. These amazing classes were among Harbour View's elective offerings. Impressive presentations!




---
Sunday, February 3, 2019 7:38 AM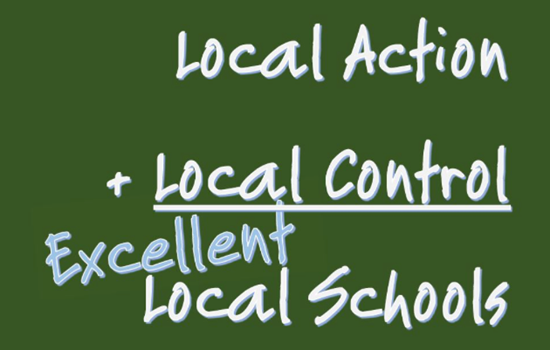 Costa Mesa, CA-We are asking that you read, comment (on the petition itself), and sign to stop the deceptive Sycamore Creek Charter School. OVSD Baord of Trustees has denied this petition and school two times (2016, 2018). We must demand that the Orange County Board of Education DENY this appeal on 2/13/19 in Costa Mesa. This school program is unsound, a drain on local tax dollars, and its organizers used the Oak View community in a discriminatory way. Please click petition link above now to take action.
---
Wednesday, January 30, 2019 6:30 PM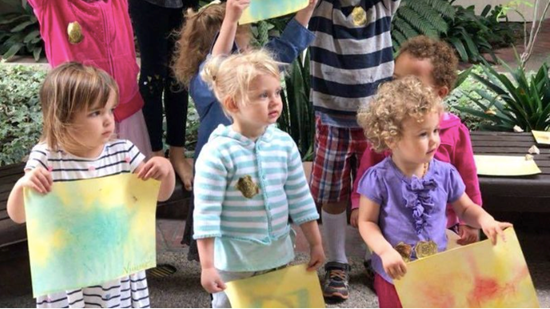 Huntington Beach, CA-Orange County Board of Education, deny Sycamore Creek Charter School on 2/13/19. The Ocean View School District (OVSD) Board of Trustees voted unanimously on 11/27/18 to deny the petition of the Sycamore Creek Charter School. This was our second denial of this charter, the first occurring in 2016. The charter school petition is educationally unsound and should be denied by the Orange County Board of Education as well. This school will not have fully credentialed teachers in every classroom, nor will they be required to provide mandatory Physical Education. They will be exempt from specific parts of the CA Education Code and have presented a poor educational plan. The Journey School in South County, the sister school of Sycamore Creek and its model, is failing on all measures by the State of CA, per the CAASPP reporting system. This is wholly unacceptable. What's most concerning about this school and its organizers are their deceptive tactics, frequently used by "Parent Union" members in Santa Ana and elsewhere. They used Oak View families whose English language fluency is limited, to trick them into signing the charter petition, which triggered a property demand of OVSD by Sycamore Creek. Parents have reported to me directly that the charter organizers attempted to "bribe" them with the offer of free books in exchange for signatures. None of those who were out gathering signatures on behalf of Sycamore Creek could speak Spanish proficiently, and worse off they did not present the petition in Spanish language at all. Deception at its worst. The Oak View parents and families were used for a "parent trigger," yet the Sycamore Creek school can legally pick and choose any students they want, and enroll few students from Oak View itself. This charter and its deceptive tactics represent all that is wrong with the State of CA and its overreach, this is an attack on local control and the wishes of the OVSD community.

*Join us in standing against the Sycamore Charter School on February 13, 2019 at 9am at the OCBE meeting at 200 Kalmus Drive, Costa Mesa, CA 92626.
---
Sunday, January 27, 2019 4:00 PM
CDP ADEM Delegate Results for AD72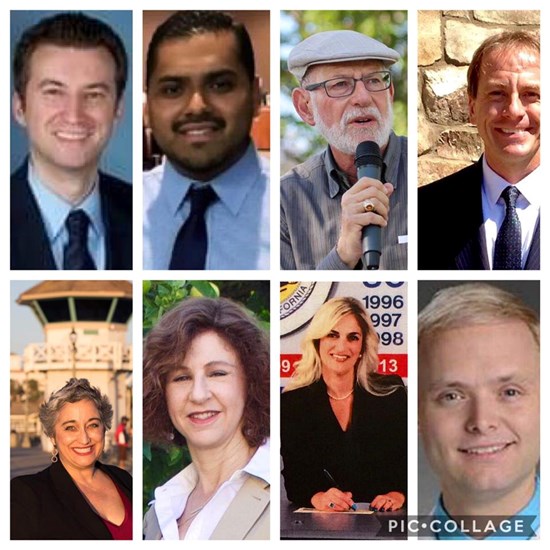 Huntington Beach, CA

AD 72 True Blue Team Winners/Alternates
Men:
Trustee Jamison Power
Rabbi Stephen Einstein
Oscar Rodriguez
Nathan Searles

Women:
Shayna Lathus
Libby Frolichman

1st Runners Up:
Trustee Gina Clayton-Tarvin
Dr. Hans Furtado Laursen

CDP Convention Bound!