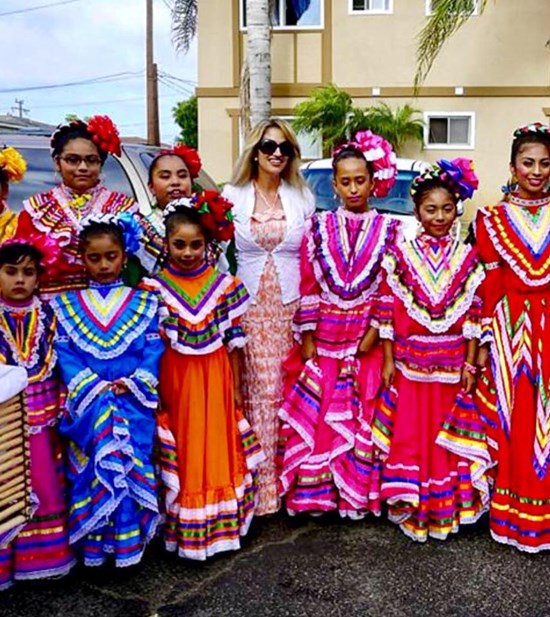 A Message from Gina Clayton-Tarvin

Advocating for lower class sizes, and focusing on increasing student achievement while navigating the challenging Common Core standards, are some of my primary goals for the Ocean View School District.
Expanding renowned GATE programs to more schools in OVSD and advocating for more innovative magnet school programs like the newly opened STEAM program at Lake View are top priorities for me.
Ocean View School District is on the right track, with stable and experienced administrative leadership in both the offices of the superintendent and deputy superintendent. Along with highly competent teachers and staff dedicated to students, OVSD is a premiere educational institution in the State of California.
Thanks to the voters of OVSD and the passage of Measure R, the vision and plan for repairs and upgrades to school facilities, will make OVSD the premiere educational destination in Southern California, providing upgraded and modern facilities along with first class learning opportunities.
This past year, I served as the clerk for the board of trustees, after serving as the board president for the past three years. For 2019, I have been elected as board vice-president. During my presidency, I built a team that made partnerships, not politics, a priority. School improvement in the Ocean View School District is an ongoing process. Parents and teachers now have a seat at the table where quality education decisions are made. Our schools are on the right track, and I will continue to work diligently so that we can do even better. Despite our challenges, our students are involved caring citizens and academically motivated learners.
Measurable results include: improving student achievement, providing challenging academics, decreasing class sizes, and increasing the number of art, music, and after-school programs. We have also improved technology and have embarked upon a full modernization program with Measure R funding to providing state of the art, safe, and healthy learning environments for all students.
During my twenty-three year career as a classroom teacher and teacher leader, I have learned the importance of actively listening and collaborating with parents, teachers, and staff to increase efficiency, resolve issues, and empower the people who work with our students. Students in the Ocean View School District are my top priority. I am proud to have been endorsed by hundreds of teachers, parents, and community members. I am proud to have been re-elected to serve the OVSD Community. Thank you for your support, we are Ocean View Strong!
News
Tuesday, March 19, 2019 10:08 PM
OVSD's Farm at Golden View!
Huntington Beach, CA- Golden View first graders impressed the crowd with a presentation on their school's new environmental science program. The Board learned about the school's 2.5-acre farm with live animals and gardens, and the launch of the new E-STEM Lab. Amazing!
---
Saturday, March 16, 2019 2:00 PM
Wintersburg/Furuta Fountain & Courtyard Dedicated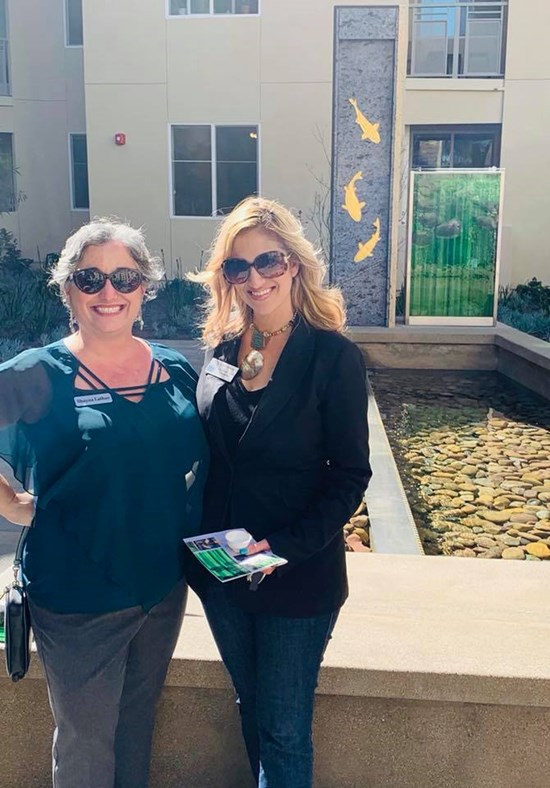 Huntington Beach, CA-A beautiful public artwork by Michael Davis at LUCE in Huntington Beach at the Dedication of Elements for recognition of Historic Wintersburg and the Japanese American pioneer Furuta Family. So pleased to see the Consulate General of Japan, Shigeru Kikuma, there to honor the site with the fountain dedication. OVSD is proud to support the preservation of the actual Historic Wintersburg site, and look forward to its full restoration.
---
Tuesday, March 12, 2019 10:25 AM
CSBA Legislative Lobbying Day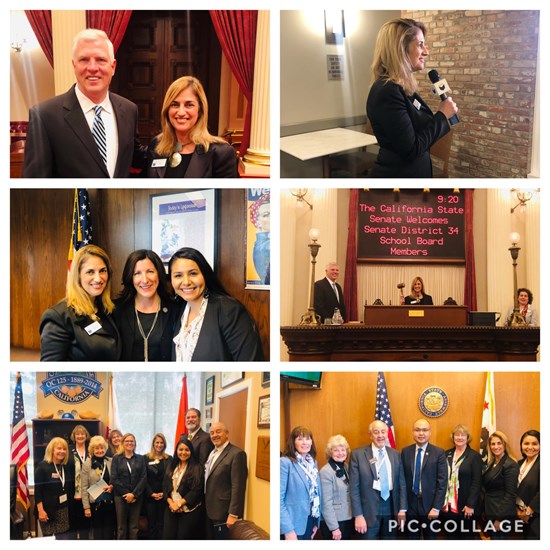 Sacramento, CA- Legislative Action Day, and we are here on behalf of the California School Boards Association (CSBA). Representatives from Huntington Beach Union High School District, Los Alamitos Unified School District, Tustin Unified School District and Long Beach Unified School District. Along with my colleague Trustee Patricia Singer, we are proudly representing the Ocean View School District today. We have had the opportunity to meet with Senator Tom Umberg, Senator John Moorlach, Assemblyman Tyler Diep and Assemblywoman Cottie Petrie-Norris. We urged our representatives to support AB 39, which will increase the size of the LCFF base grant, while retaining local control for our specific districts priorities and student needs. We discussed AB 428, Special Education funding. This bill would remedy several long standing deficiencies in California's special education finance system. Advocacy for all of our students is our top priority in OVSD!
---
Wednesday, March 6, 2019 11:25 AM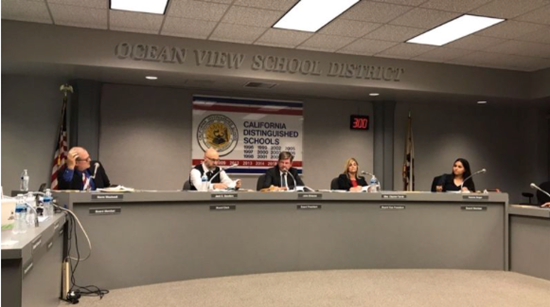 Huntington Beach, CA-Censure of Trustee Norm Westwell occurred on Tuesday night. The OVSD Board of Trustees voted to publicly punish via board resolution of censure, Norm Westwell for his sexual harassment of me and inappropriate behavior toward Superintendent Dr. Carol Hansen and other board members. We will not tolerate such behavior and actions in our school district. Read more on this matter from the LA Times reporter, Priscilla Vega.
---
Wednesday, February 27, 2019 12:16 PM
Oak View Park rebuilt by Kaboom!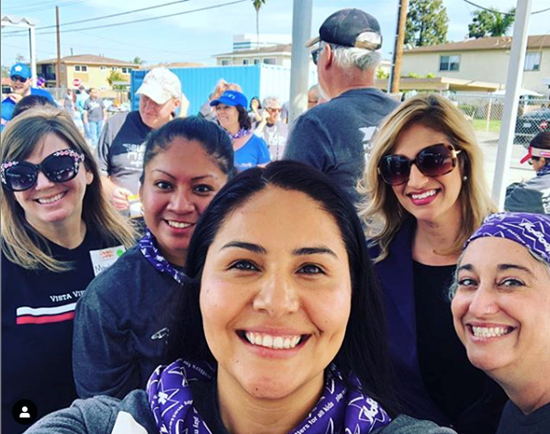 Oak View, Huntington Beach, CA-What an amazing event at Oak View Park today. The playground was built anew with a generous grant from Kaboom. OVSD and the City of HB were there along with 100's of volunteers to build from the ground up. We are so excited for our Oak View Community!