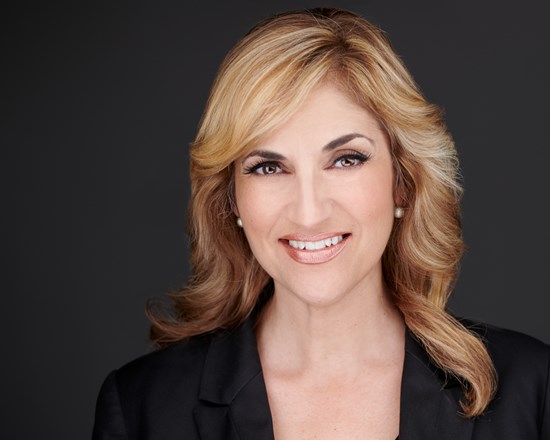 COVID-19: A Message from President Clayton-Tarvin
As you know, the coronavirus is a rapidly evolving public health crisis and we are strongly committed to providing you with the most current and accurate information possible. In an effort to ensure that all parents/guardians are receiving the important information we are sending, we performed a "reset" of preferences in Aeries Communication so that that you will receive messages via text, phone and email.
It is imperative that you check your email frequently, as the volume of information we need to convey cannot be communicated completely in a phone message or text. All parent messages are also posted on our website at: www.ovsd.org/coronavirus. School sites are closed for the 2019-2020 school year, but we are working on plans to reopen in the fall on September 9th for the 2020-2021 school year, if OC can meet the Governor's metrics and get off the "watchlist". See navigation bar above for COVID-19 tab under "On the Issues" tab. for detailed information on the District's website for details. Look for information from superintendent Dr. Carol Hansen on future board approved plans. In the meantime, this summer, we are providing children with two meals per day from 9-11am, Monday to Friday at Oak View and Westmont school sites. Grab and Go only, no gathering please. Follow the Governor's orders, wear face coverings when visiting our campuses and as directed. If you must go out, adhere to strict social distancing, wash your hands, and avoid mixing with those outside of your family group. If we want schools to reopen in the fall, we have to do our part to bring down these numbers in OC.
General Information about OVSD
Ocean View School District is one of the top performing school districts in Orange County and the state. With award winning teachers, classified employees, administrative leadership and an experienced board of trustees, the district is a destination educational institution in California.

Thanks to the voters of OVSD and the passage of Measure R, the plans for modernization, repairs, and upgrades to school facilities are making OVSD the premiere school district in Southern California, providing state of the art facilities along with first class learning opportunities for 21st Century learners.
I have been elected as board president for the year 2020, and served as vice-president for the year 2019, served as clerk in 2018, and served as president for 3 consecutive terms (2014-2017) prior to that. During my time on the board of trustees, I have worked diligently to build a team that made partnerships, not politics, a priority. School improvement in the Ocean View School District is an ongoing process. Parents and teachers now have a seat at the table where quality education decisions are made. Measurable results include: improving student achievement, providing challenging academics, decreasing class sizes, and increasing the number of art, music, and after-school programs. We have improved technology and are dedicated to providing state of the art learning environments for all students.
During my twenty-four year career as a classroom teacher and union leader, I have learned the importance of actively listening to and collaborating with parents, teachers, and staff to increase efficiency, resolve issues, and empower the people who work with our students everyday. Students in the Ocean View School District are my top priority. I am proud to have been endorsed by hundreds of teachers, parents, and community members. I am thankful to have been elected in 2012, and re-elected in 2016 to serve the OVSD Community. I am proud to announce I am seeking re-election in November, 2020. Thank you for your support, as we are Ocean View Strong!
News
Sunday, August 2, 2020 1:10 PM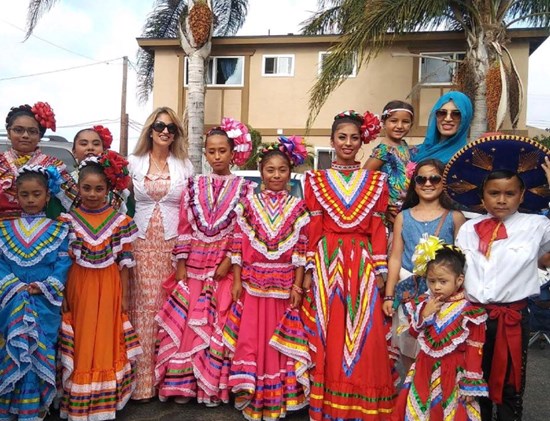 (Gina Clayton-Tarvin with activist Mirvette Judah and Oak View Baile Folklorico students)
Huntington Beach, CA-Culturas.us spotlights OVSD's environmental justice work in Oak View, HB. It's an honor to be the subject of your first Culturas Corner. Click hyperlink above for the complete article.
---
Monday, July 27, 2020 6:08 PM
Coming this fall, Virtual Academy (Parent Choice)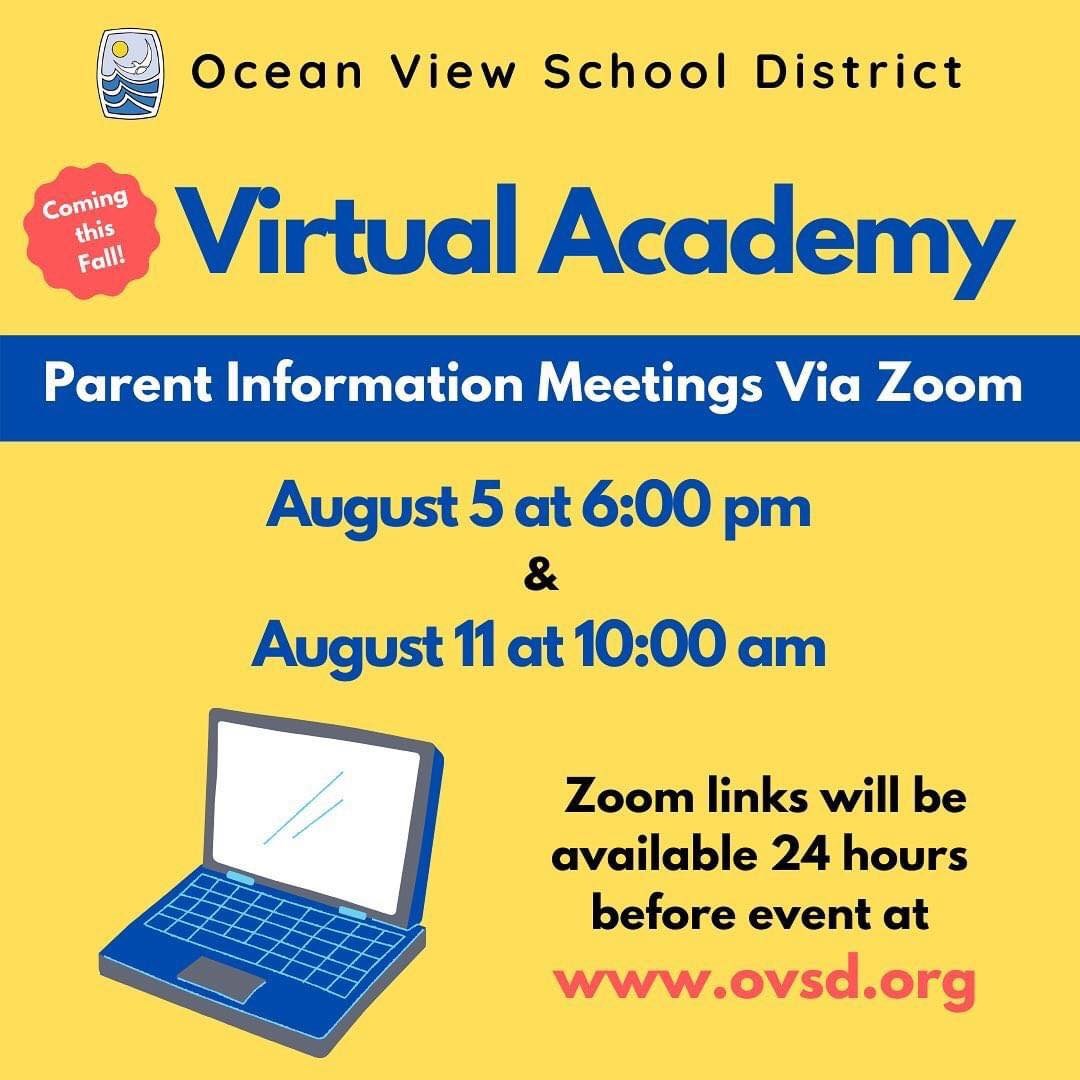 Huntington Beach, CA-This fall for those families who choose online learning for the entire 2020-2021 school year, they are invited to join one of the Parent Meetings via Zoom on August 5 or 11 to learn how your child may benefit from this model of instruction. Zoom links will be posted 24 hrs before the meeting at www.ovsd.org

---
Sunday, July 26, 2020 6:02 PM
Bolsa Chica Fire, Previous OVSD Property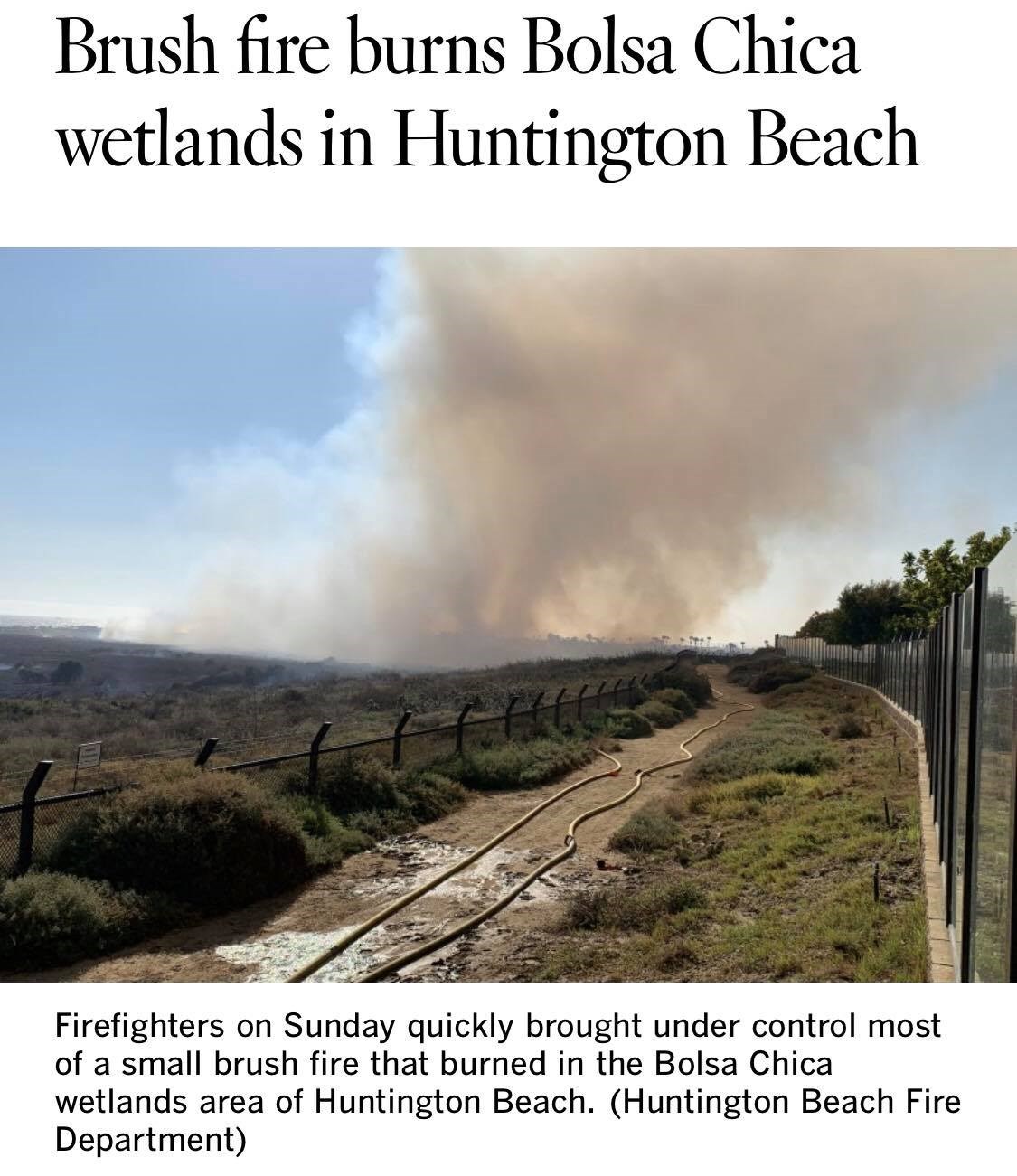 Bolsa Chica Wetlands, HB-Very sad to see the fire in the Bolsa Chica Wetlands. This part of the wetlands was previously owned by OVSD and then sold by the Board of Trustees to the State of California in a deal in 2004. The District sold this crucial piece of property to the state for inclusion in the environmentally sensitive Bolsa Chica Mesa. The District declared 15 acres of the mesa it owned as surplus property. The school district, which had owned the land since the 1966, was supposed to build a school there to accommodate a large development. Plans changed and the land was sold. The seemingly under-serviced the area and allowed brush to overgrow. We are sad to see our former property fall into the condition it has and this fire occur endangering our district families in the Brightwater area. We are pleased to know that no one was hurt or property damaged thanks to the tremendous work of the Huntington Beach Fire Department and supporting agencies such as the OC Fire Authority.
---
Friday, July 24, 2020 2:57 PM
Serving the Community, the Greatest Honor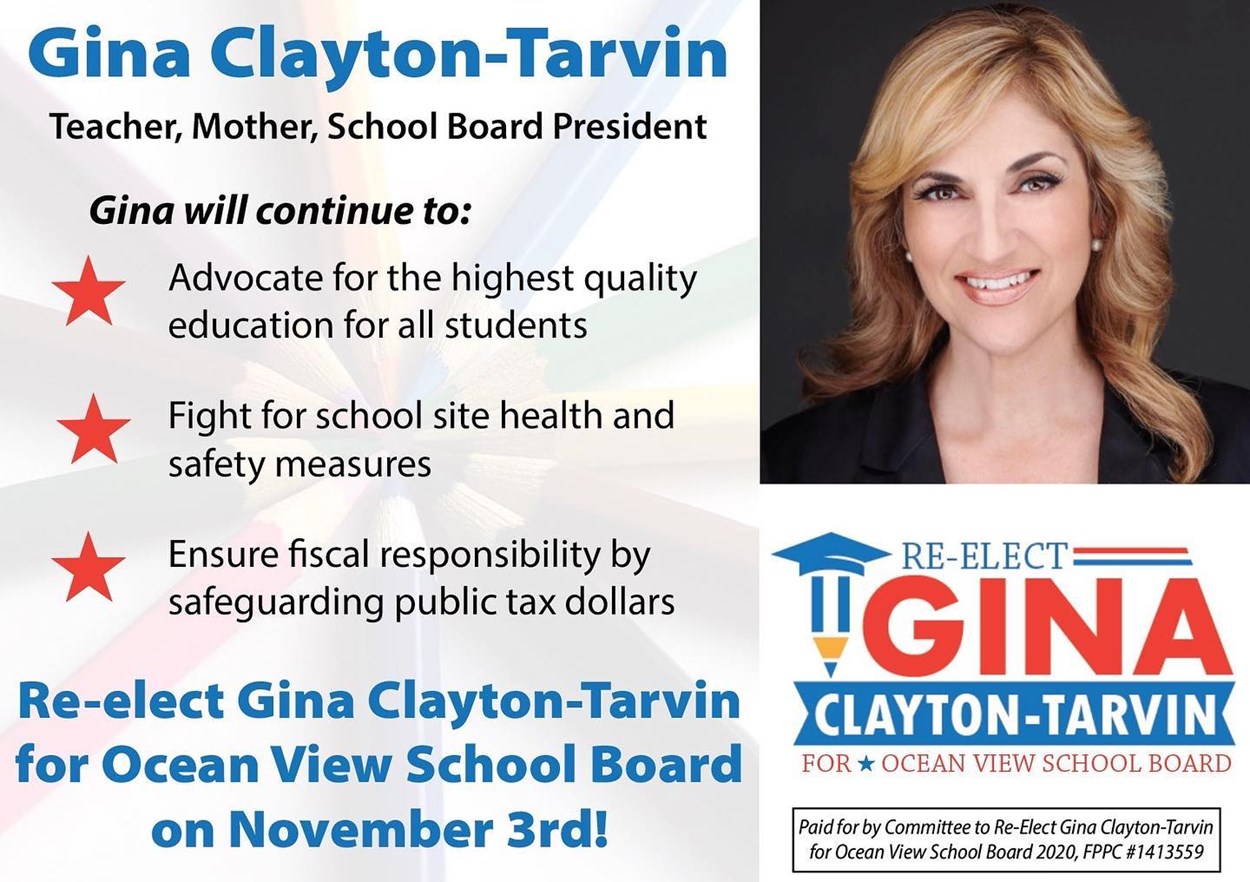 Huntington Beach, CA-Serving our OVSD community here in Huntington Beach, Fountain Valley, Midway City, and Westminster has been not only deeply rewarding but an honor for the past 8 years. If given the opportunity by voters of our district this November 3rd, I would be pleased to fight for our students and schools once more. Voters of OVSD, I humbly ask for your support and votes on 11/3/20!
---
Thursday, July 23, 2020 12:45 PM
OVSD Public Service Announcement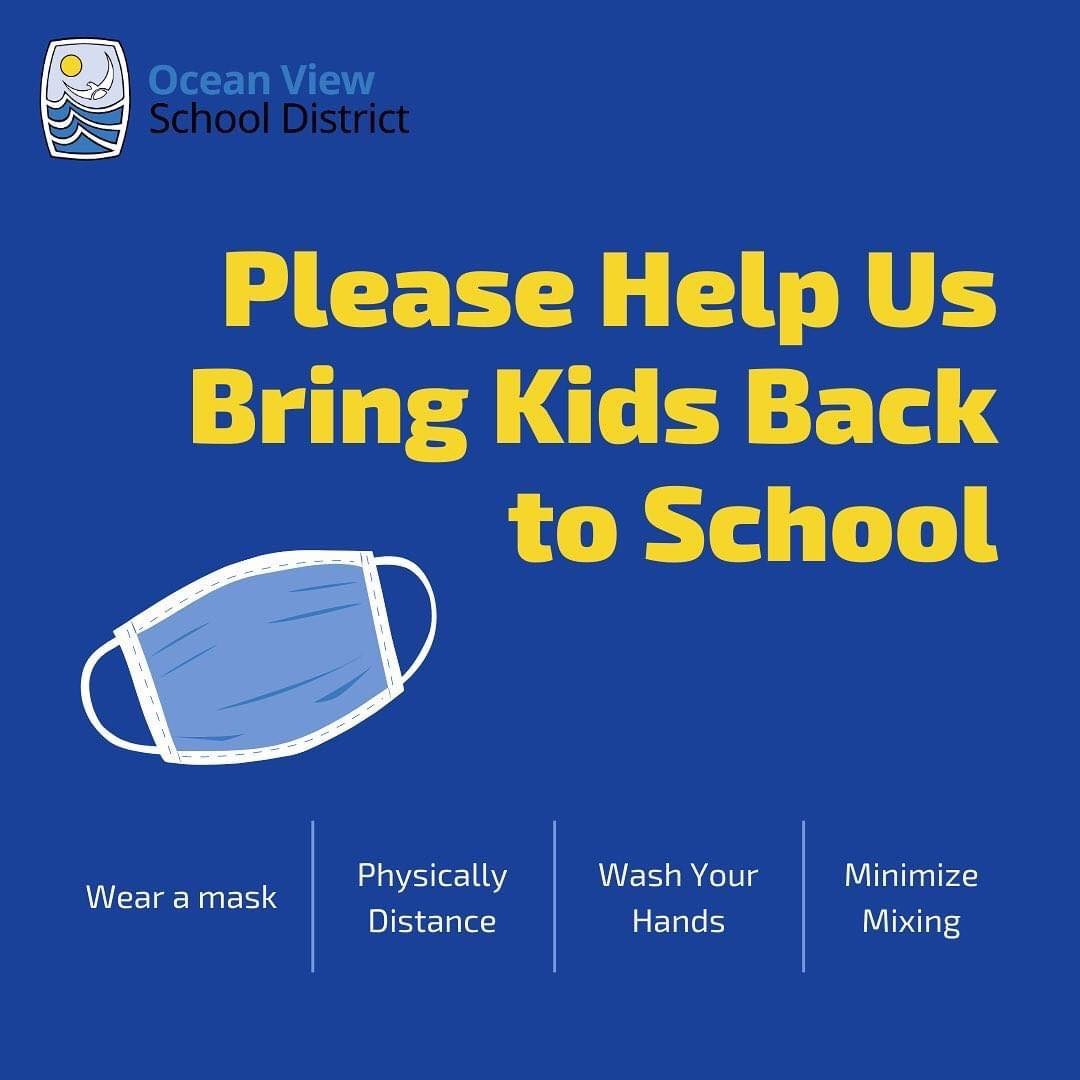 Huntington Beach, CA-Please HB, Fountain Valley, Westminster and Midway City, we need your help to bring kids back to school this fall in a safe manner. Our Governor, Gavin Newsom has given us a roadmap to reopening schools. The 5 metrics have to be met to get OC under control. Please do what we're asking: social distance, wear face coverings, stop mixing and wash your hands. Let's do this OVSD!