News
Latest updates from the campaign:
Sunday, July 4, 2021 10:00 AM
Come On Down To The OVHS Fireworks Stand 🧨💥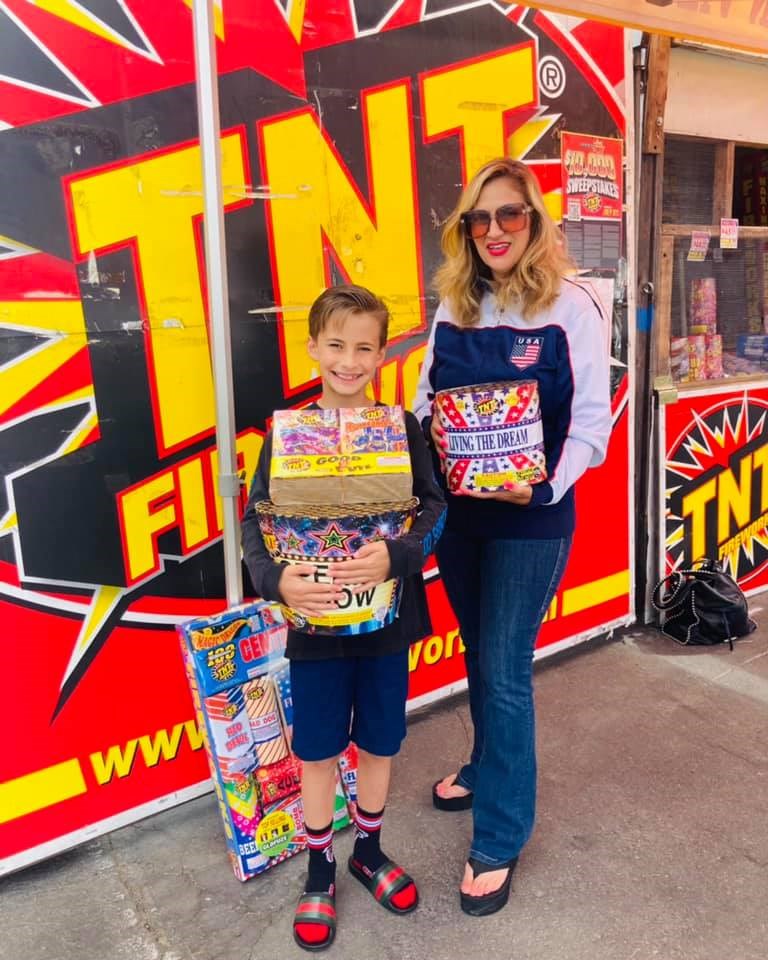 Huntington Beach, CA-Guess who just bought a lot of TNT fireworks
? My son Max just dropped big bucks and all for a good cause, Ocean View High School (OVHS) where my older son Tony attends school. Come on down to the OV stand at Goldenwest and Warner in the Big Lots parking lot. Happy Independence Day fellow Americans, let freedom ring
!
---
Sunday, July 4, 2021 7:57 AM
Happy Independence Day 🇺🇸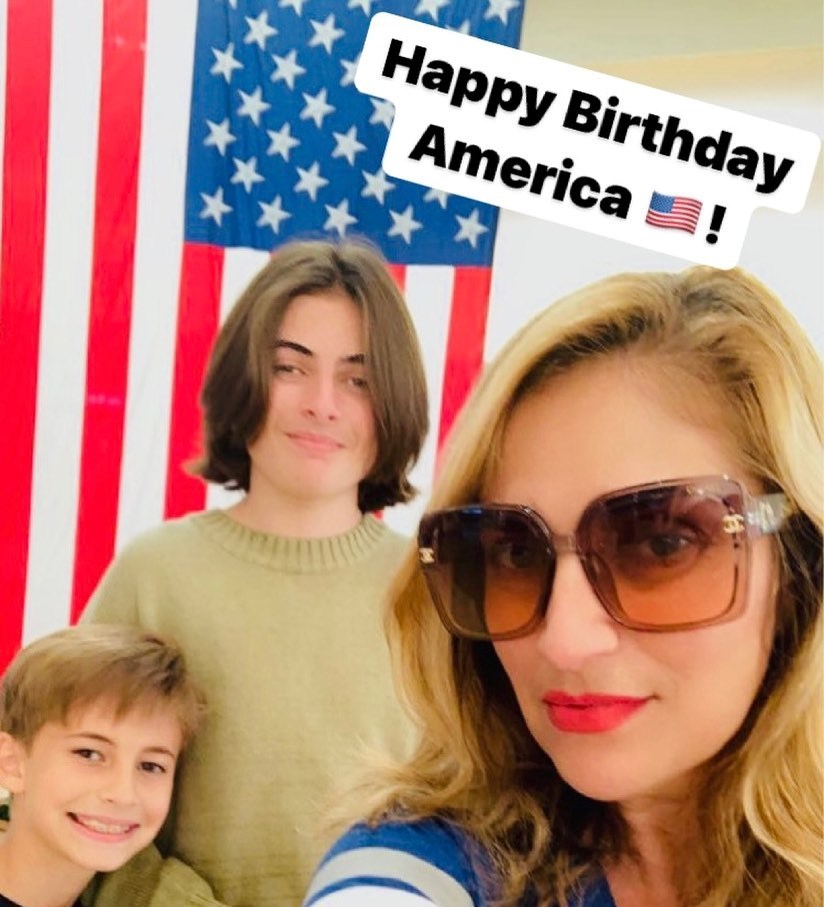 Huntington Beach CA, From our family to yours, Happy Independence Day
. From 1776 to 2021 we celebrate our great nation and freedom from the British. From sea to shining sea. Let freedom ring, USA
. Note: all OVSD schools and offices are closed tomorrow, July 5th in observation of the federal holiday.
---
Monday, June 28, 2021 8:15 AM
OVSD Summer Meal Program Is Back 🍎 🥪 🥛!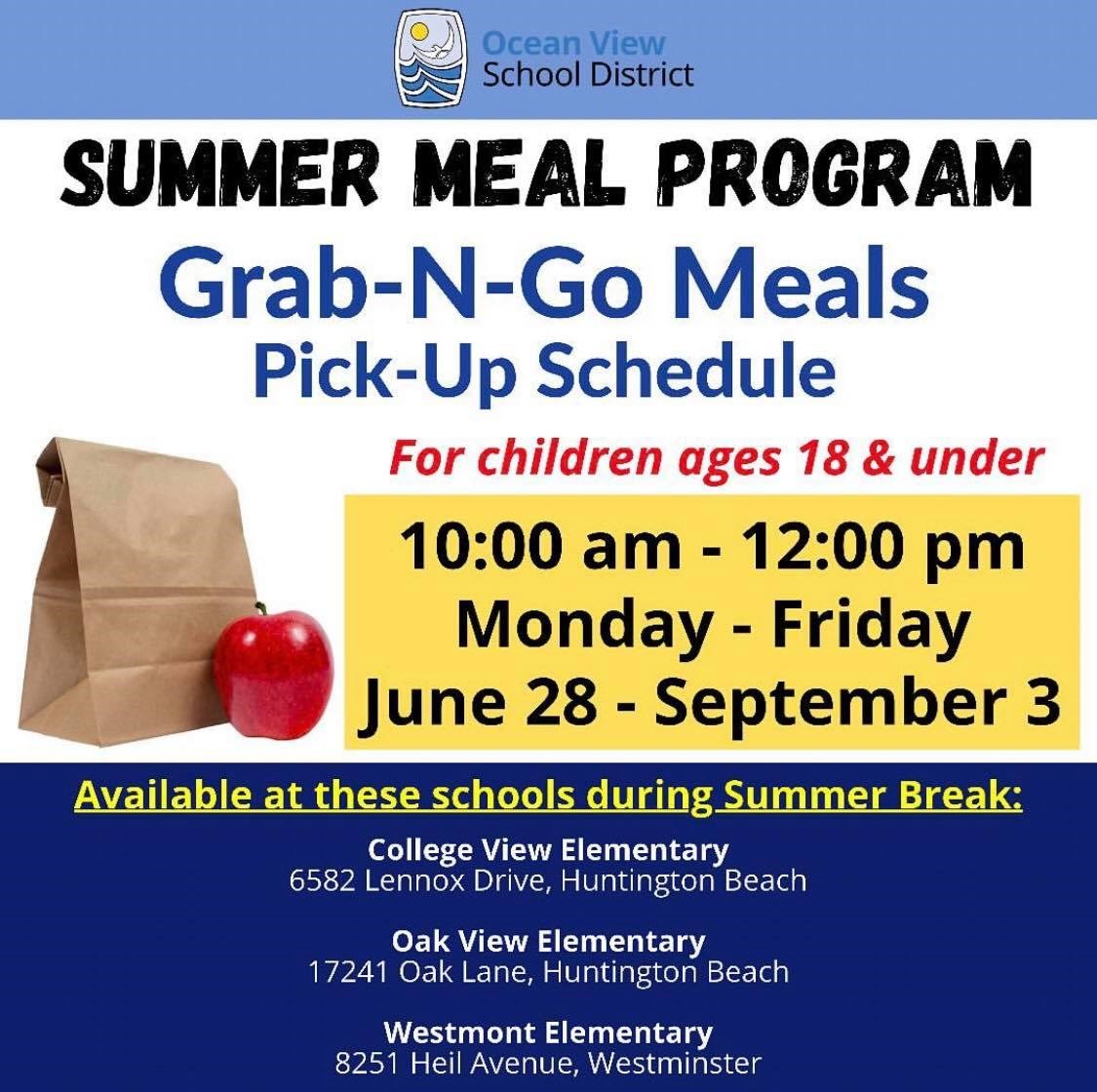 Huntington Beach, CA-The Board or Trustees has once again authorized the District to offer FREE breakfast and lunch meals to ALL children 18 years and younger, Monday to Friday from 10:00am - 12:00pm at College View, Oak View, and Westmont Elementary Schools. Thanks to our partners at federal government for authorizing and financing this important nutrition services program.

(No meal service July 5 in observance of Independence Day.)
---
Wednesday, June 23, 2021 5:31 PM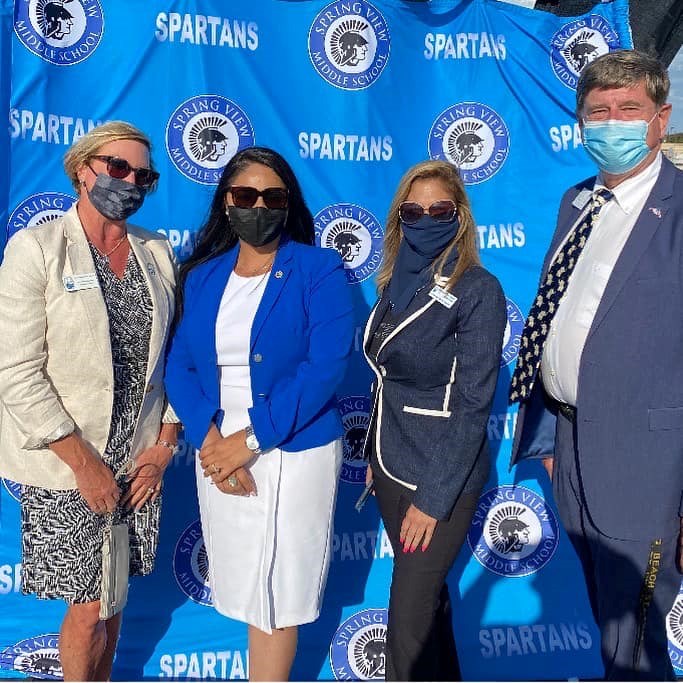 Huntington Beach, CA-The 5pm 8th Grade Promotion Ceremony was phenomenal, as our Spring View Spartans were featured. We heard from student speakers, and saw Golden Apple awards given to deserving recipients too. Most importantly, we witnessed each and every student walk onto the stage to accept their promotion certificates, well earned and deserved. We are so proud and honored to have been there with Spartan families at OVHS. Congratulations to all. Click link to see more photos.
---
Wednesday, June 23, 2021 2:00 PM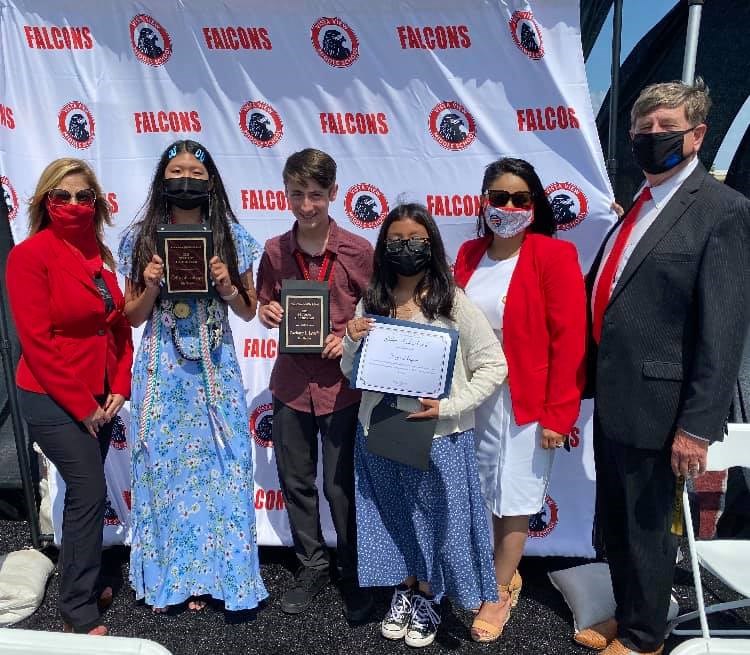 Huntington Beach, CA-Congratulations Vista View students, you did it. You made it through your elementary and middle school careers and are now on your way to high school. Great work by all. We are so proud of all of you. Thanks to the OVHS for allowing OVSD to utilize the stadium to have our 8th grade promotions on your campus. Special thanks to our friends at the City of HB including Mayor Pro Tem Barbara Delgleize, and Councilmen Mike Posey and Dan Kalmick for joining us today to see our Falcons off to the 9th grade and beyond. From the OVSD Board of Trustees, we wish you all well. Click link to see more photos.
---
Tuesday, June 22, 2021 7:12 PM
New OVSD Administrative Positions Awarded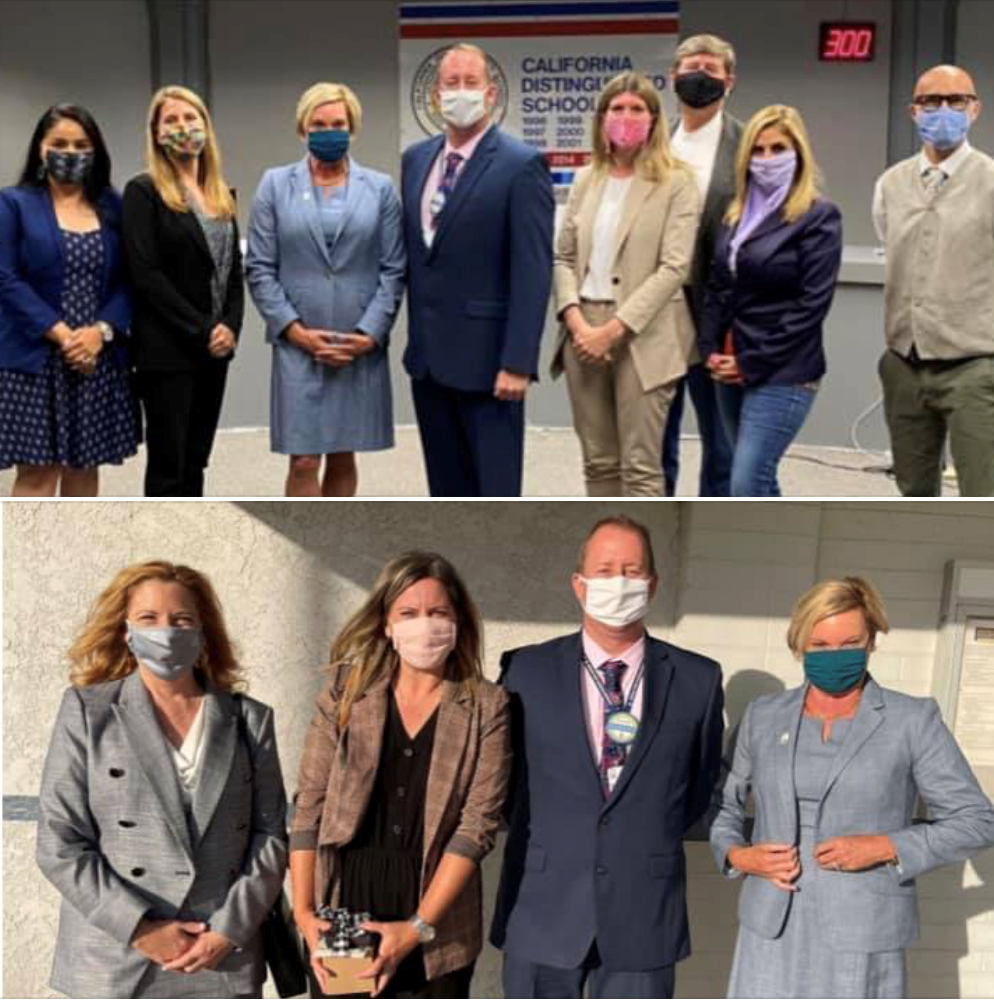 Huntington Beach, CA-Welcome to OVSD, to our new and promoted employees, to your new leadership positions. Last night, the Board of Trustees decided by unanimous vote in Closed Session, and then reported out:
● Promotion of Mr. Keith Farrow from Director, Fiscal Services to Assistant Superintendent, Administrative
Services. Mr. Farrow will be replacing Dr. Conroy who is retiring.
● Hiring of Ms. Tami Benane as the Principal of Village View Elementary. Ms. Benane previously served as an elementary and high school assistant principal, as well as an elementary and middle school teacher.
● Promotion of Ms. Katherine Stapleton Crawford from administrative designee/teacher to Assistant Principal, Vista View.
---
Tuesday, June 22, 2021 6:25 PM
Trustee Comments on City of HB's "Oak View Rising", 6/22/21
Huntington Beach, CA-In all my elected years, I never thought I'd see the day that a Huntington Beach City Manager would come before the OVSD board of trustees to ask for the board's help and permission to work on community development projects. That day came yesterday when City Manager Oliver Chi accompanied by Chris Slama, the Director of Community & Library Services who presented a phenomenal list of improvements for the community called Oak View. Oak View Rising, the project's name will include a new Family Resource Center, library, tree scape, a new mini soccer pitch, and much more. New City Council leadership means positive change in the historically underserved neighborhood of OV. Thanks to Council members Mayor Kim Carr, Natalie Tomich Moser and Dan Kalmick, for taking HB in new direction, having forward thinking, vision, and giving direction to staff to make improvements citywide. The OVSD board is willing to work together with the City to grant access to our facilities and open space for joint use projects.
---
Friday, June 18, 2021 11:10 AM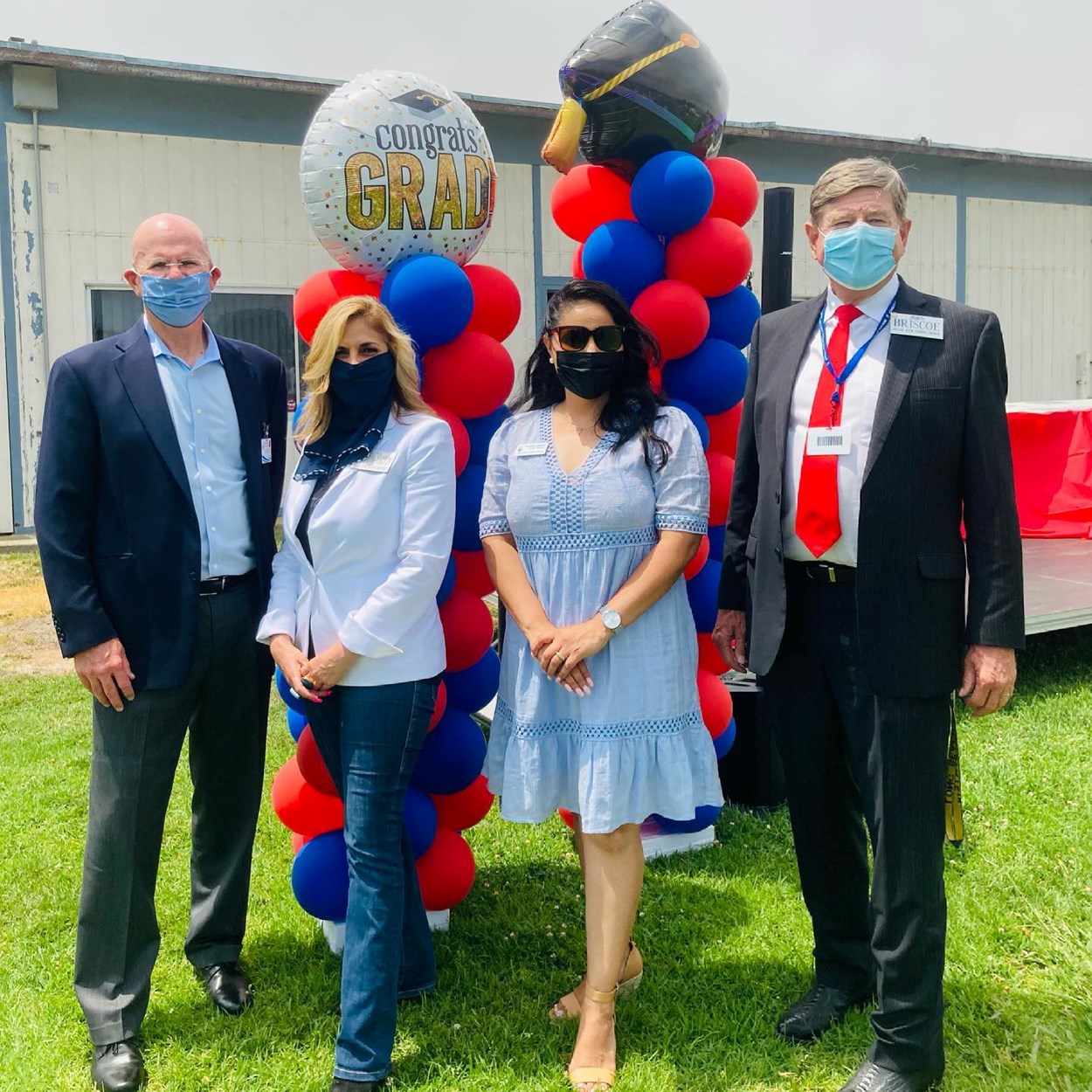 Huntington Beach, CA-The OVSD Board of Trustees and Executive Cabinet were proud to attend Hope View 5th Grade Promotions today at 10am and 1pm. Thanks to the Hope View PTO for setting up the decorations and making the event special for the kids and families. We got to hear from the principal and teachers and see the kids get their certificates. We look forward to next week's 5th and 8th grade promotions ceremonies to come. Congratulations OVSD students, you made it!

*Click link to see all of the photos from today
---
Wednesday, June 16, 2021 11:05 AM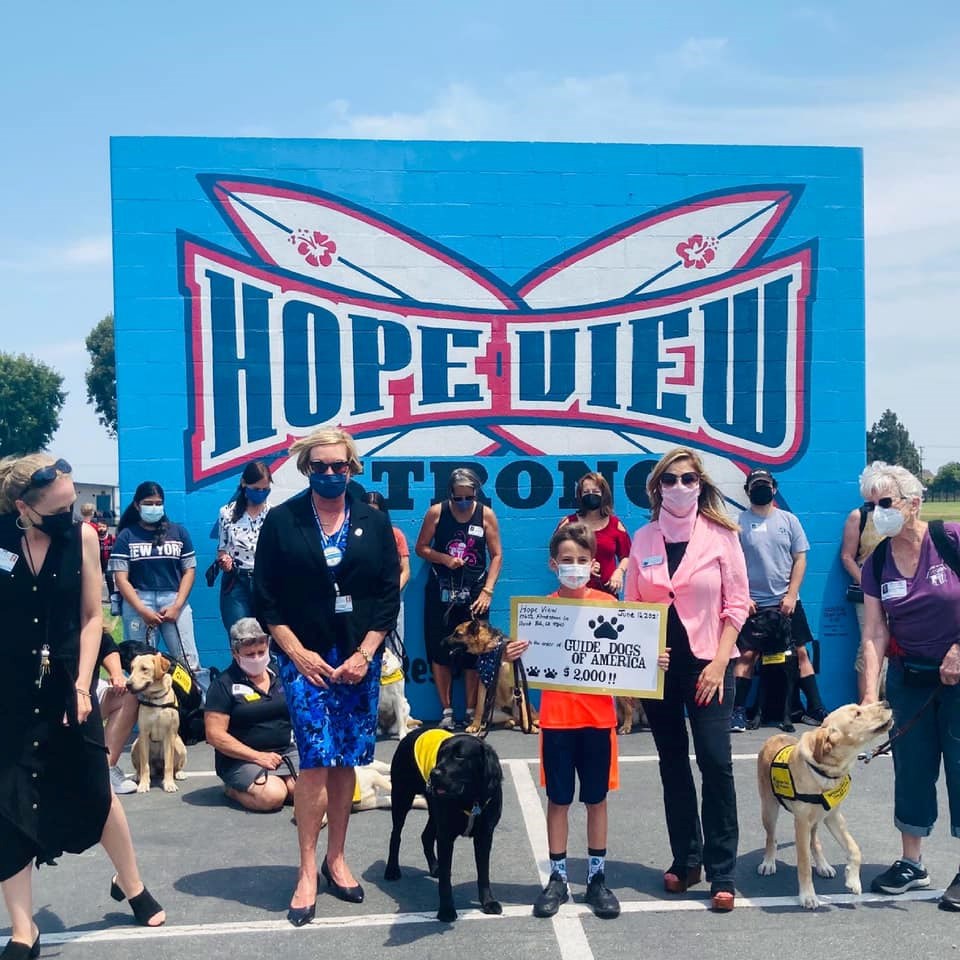 Hope View students got to visit with 12 Guide Dogs
in training along with their handlers today. They came to school for some obedience training. Hope View teacher Holly Sjogren has hosted Guide Dog puppies in training in her classroom since 2017, and I was proud as president of the board in that year to support this amazing program. Our entire board agreed to allow this important program to be housed on the Hope View campus. It is an integral part of Hope View's award winning "Community of Caring." In addition, Hope View students and staff collected "Pennies for Puppies" and presented Guide Dogs of America with a check for $2,000. We even got a visit from the LA Times Daily Pilot reporter Matt Szabo who spoke with community members, including one of our youngest, a TK student who was interviewed, he's only 5, wow. Thanks to all our Hope View Hawks for sharing the time with the puppies
today!
*Click link to see all of the photos of the puppies and the event
---
Wednesday, June 16, 2021 7:54 AM
Vista View named CA Distinguished School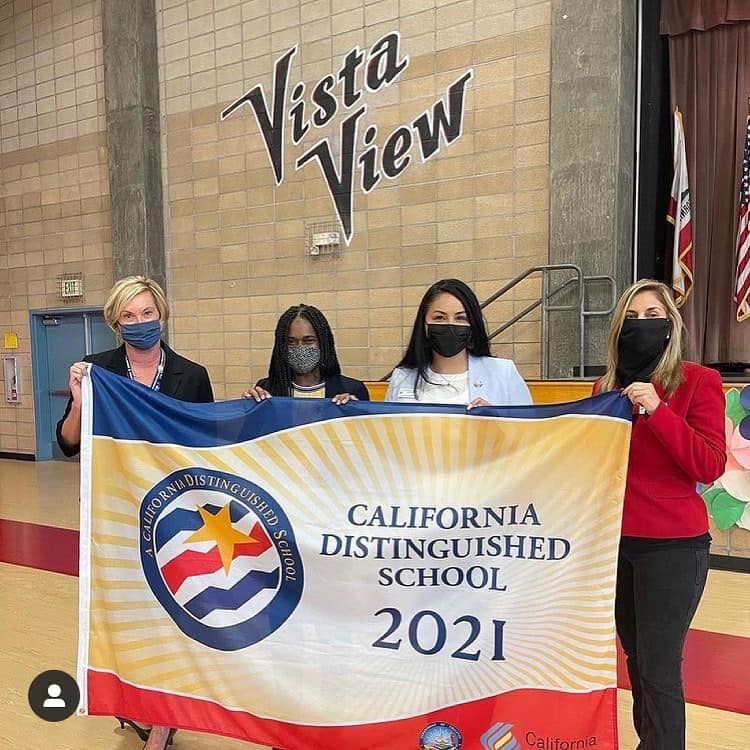 Fountain Valley, CA-We were so happy to be able to be with the Vista View staff this morning for the 2021 Distinguished School Award recognition in Fountain Valley, in-person. Vista View received special commendations from Senator Tom Umberg, and the City of Fountain Valley. In addition, President Singer, Superintendent Dr. Hansen and I, along with district administrators were present to honor the school for their exciting achievement. Congratulations team, we are so proud of you!

*Click link to see all of the photos from the celebration
---
Thursday, June 10, 2021 6:00 PM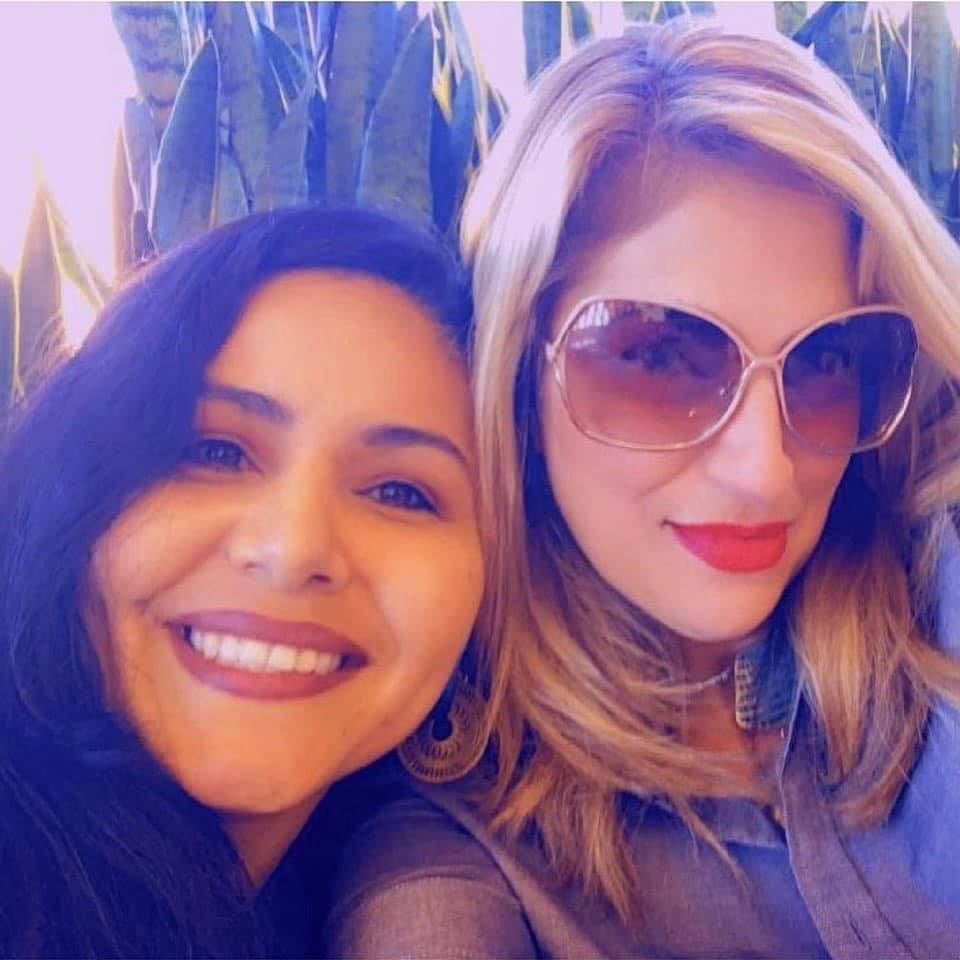 Huntington Beach, CA-We celebrated the soon to be arriving summer at HB's newest cervecería and Mexican fusion restaurant at Bella Terra, the new Puesto. OVSD President Patricia Singer, and I had the pleasure of seeing our friend and HB Planning Commissioner Oscar Rodriguez who joined us. The food was quite delicious, and very creative in taste and presentation. We started with appetizers of chicharrones (my son Max's favorite) guacamole 🥑, and then had tacos 🌮 of all sorts, including Baja style fish, quesabirria, carnitas, and al pastor. Patricia had the ceviche, and of course freshly made chips and salsa. The big attraction though, was the amazing secret "man in the mirror" according to Max, that sends messages while in the restroom. Scroll down through to see the video and check out the mystery message. Thank you to Puesto and the other businesses at Bella Terra which form the largest tax base in OVSD boundaries for Measure R projects, and help to support our school district. We appreciate you all!

*Patricia, Oscar and I are all COVID-19 vaccinated, and pleased to be out supporting local HB businesses. Click link to see all of the photos including the delicious food.
---
Wednesday, June 9, 2021 6:53 AM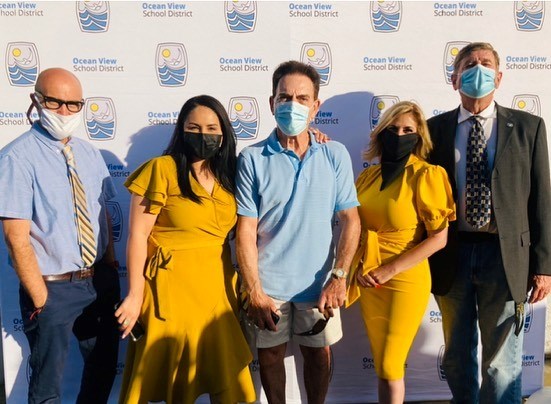 Huntington Beach, CA-At last night's OVSD Board Meeting, we celebrated our 2021 Retirees and Years of Service recipients. You can see the video honoring these dedicated employees by accessing the presentation below. Also, we got to see former trustee Joe Gaglione, he was present for the ceremony. Congratulations to all.
*Click link above to see video montage of our honorees
---
Tuesday, June 8, 2021 6:07 PM
Congratulations OVSD Employees!
Huntington Beach, CA-Last night we celebrated milestones for our cherished OVSD employees for years of service and final retirements. All were represented including teachers, staff, and administrators. We are saying goodbye to two gentleman that I had the honor to hire during my time on the board in the last 9 years. We say goodbye to Assistant Superintendent Felix Avila, the "last man standing" after our abestos issues in 2014, and who took us up on our offer to serve as Interim Superintendent when we were without a leader for a short while. He was named the CA Superintendent of the year recently and he truly bridged the gap with our labor groups, healing old wounds and creating new partnerships. He will be sorely missed by all. We also said farewell to Deputy Superintendent Dr. Michael Conroy, our CBO and leader of Administrative Services. When we hired him, we knew we had "hit the jackpot." He was the top of the top, the highest recommended in SoCal and we were thrilled to have him work for us. He turned our ship around, and moved mountains to manage our Measure R bond projects, after helping to secure the bond via leading the campaign as a concerned citizen. He can fix anything, and made magic happen with very little. As I've said, he's the best "money man" in CA. I credit him with making OVSD the safest place during the COVID pandemic. Thank you to all of our esteemed employees for all that you do, you're indispensable, irreplaceable, and loved. Congratulations from the Board of Trustees!
---
Wednesday, June 2, 2021 7:01 PM
CNN Interview on QAnon Infiltration into HB
Huntington Beach, CA-Thanks go out to CNN's Anderson Cooper and journalist Sara Sidner for informing our nation about what has been occurring in our Orange County community. Sidner interviewed me along with several HB City Council members, and community residents about QAnon conspiracy theories infiltrating local government. Former Mayor Pro Tem Ortiz has made controversial anti-masking comments during the entire pandemic. He's refused to wear a mask on OVSD campuses, even at the height of the COVID surge in December 2020. When asked to do so to attend in-person city council meetings when they resumed this year, he declined again, prompting council members to continue to meet online for months. He then appeared at an anti-mask protest at the Orange County Department of Education on Monday, May 18, 2021, and stated that he instructed his children to defy their teachers, and take their masks off while in class. The following day, Ortiz's girlfriend Amber Miller filmed his sons in the morning with instructions to be "strong" and keep their masks off and defy school district rules. Miller posted this video on the internet in hopes that it would be shared far and wide, calling the school district safety protocols abusive and instructed the children to "not let their teachers bully them into wearing masks." CA has reiterated as of yesterday that masks remain mandatory in school settings to safeguard schoolchildren who are a population that are completely unvaccinated for COVID-19 if under 11 years old.
---
Wednesday, June 2, 2021 9:44 AM
Congratulations to our Cerritos Tigers 🐯.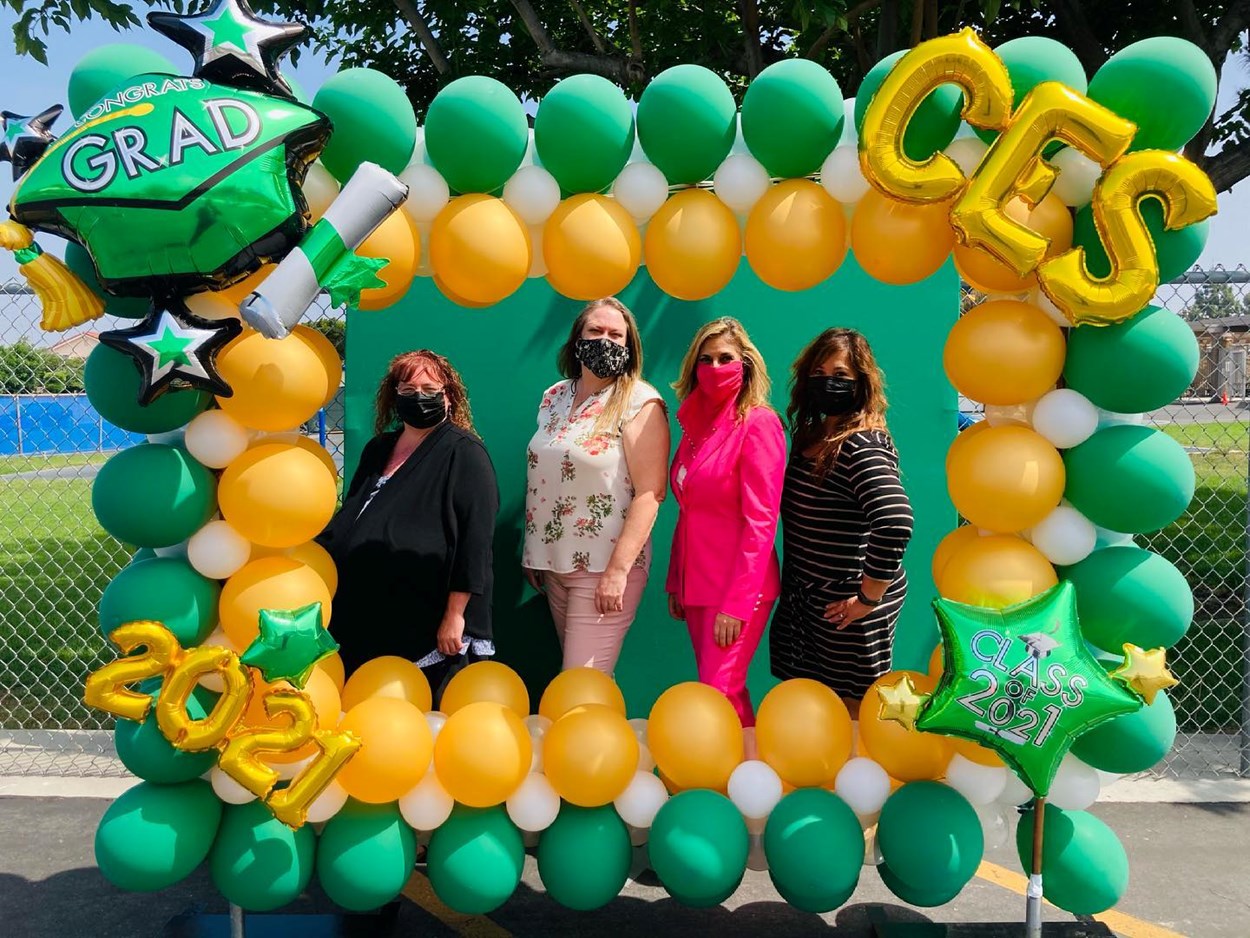 Cerritos, CA-First and foremost, I'm a teacher, and have been so for 25 happy years. Being a teacher led me to running for school board. With the pandemic, our classrooms, schools and students' lives have been stressed. However, today we celebrated, as it was our in-person 6th grade promotion day. This the our 6th grade team. We love our Cerritos 🐯. Congratulations to all!
---
Tuesday, June 1, 2021 7:29 PM
My HB City Council Comments, 6/1
Huntington Beach, CA-Tonight I attended the first in-person City Council meeting since last year. Unlike OVSD which reconvened in-person meetings June 30, 2020 with all board members masked, HB had a tough time getting compliance from council members. This ceased last night as the rules were changed, and now unmasked people can be in the chamber if they show proof of COVID vaccination or negative test status. It should be known that Mayor Pro Tem Tito Ortiz resigned effective immediately. Lastly, I want to continue to thank OVSD students, parents and staff for being so cooperative with our mask policies. When we are allowed to relax them, we will take action. We appreciate your continued support.
---
Tuesday, May 25, 2021 6:04 PM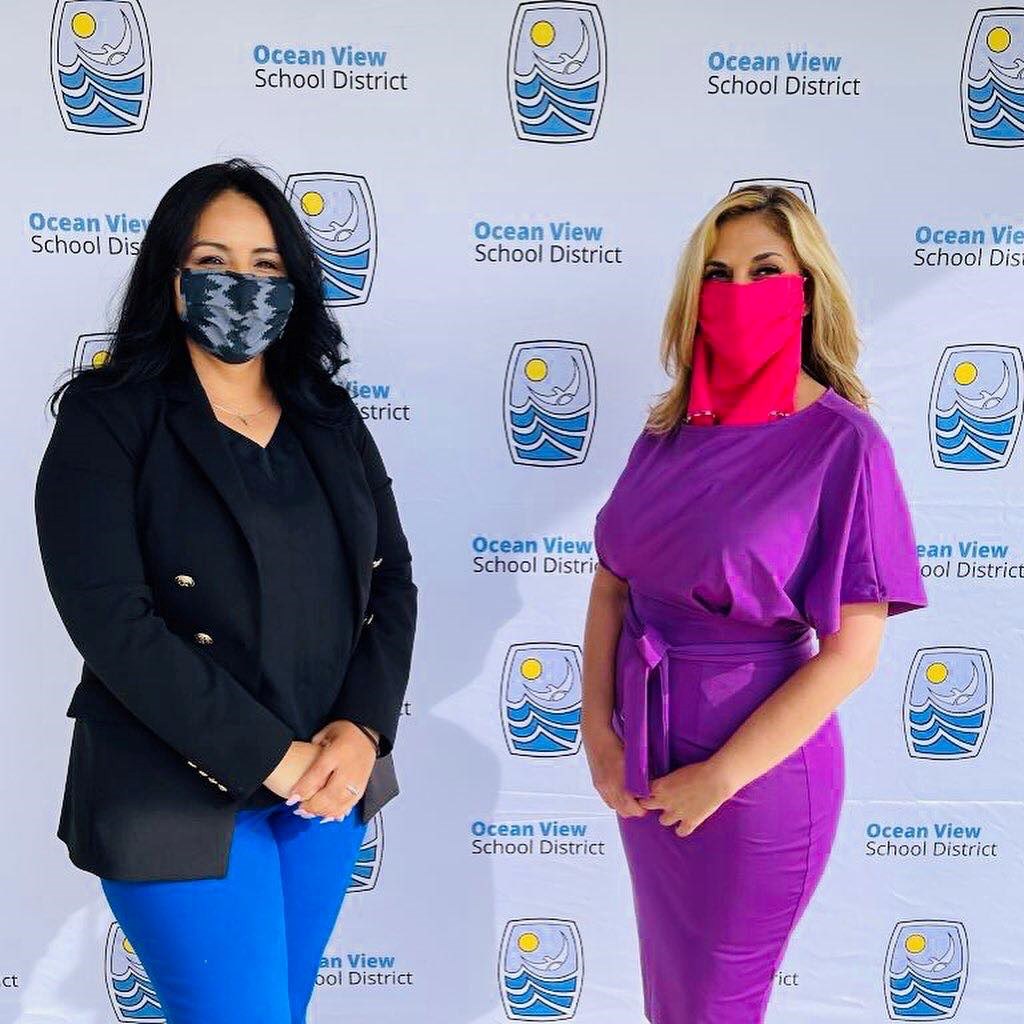 Huntington Beach, CA-Last night at our Board of Trustees meeting, we had the honor of giving certificates of recognition to our outstanding community volunteers for the 2020-2021 year from all our schools. We are very proud of all our OVSD volunteers, they are the heart
of our school district. We say goodbye to the Lake View's PTO President Amanda Mink, who did an amazing job taking over the position when Patricia Singer was elected to our board in 2018. Amanda had big shoes to fill but she did so expertly. Amanda is now moving out of state to be with family and we wish her all the best. We will miss her. Thank you to all of our amazing volunteers for all you do!
*Click link above to see entire post with photos and names of all the special volunteer recipients.
---
Friday, May 21, 2021 3:13 PM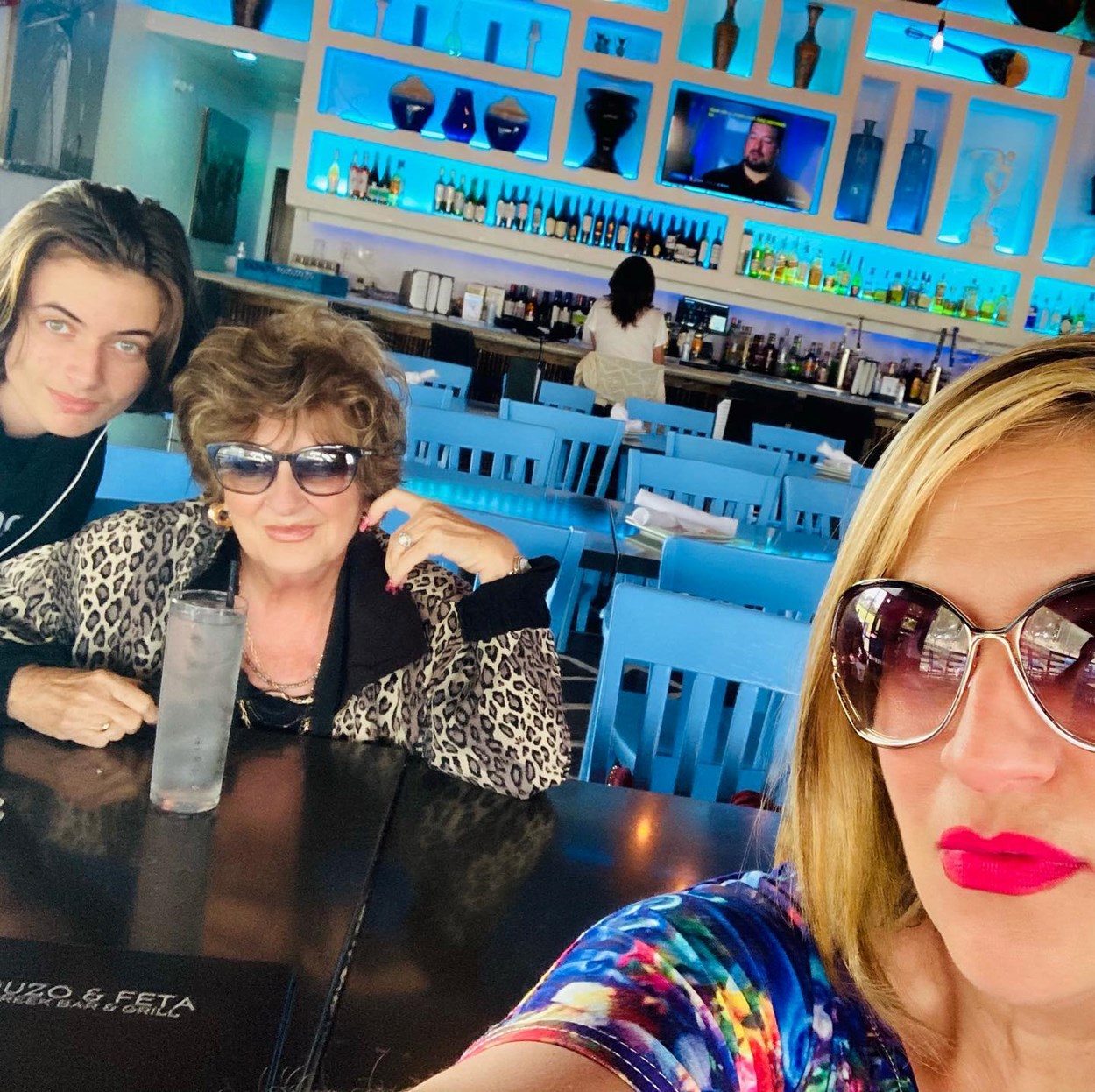 Huntington Beach, CA- Can't make it to Greece 🇬🇷? Don't worry, we have Ouzo and Feta restaurant right here in HB. This week my mom Dee, my older son Tony and I visited HB's Ouzo and Feta restaurant for a late lunch. The food was absolutely outstanding, the service stellar, and the ambience just like in Europe. In the past, I spent months in Greece and love the food, the people, and country as a whole. What I can say about Ouzo and Feta is that this HB restaurant encapsulates all the best of Greek cooking and life. We had the happy hour specials of gyros, calamari, and hummus, plus Tony had koftas kebabs plate and it was delicious. Check it out, click the link above for location and photos of food, you'll love it!
---
Wednesday, May 19, 2021 10:00 PM
KTLA-Huntington Beach Mayor Pro Tem Tito Ortiz's sons sent home from school for refusing to wear masks
---
Tuesday, May 18, 2021 7:12 PM
No Mask = No In-Person School in OVSD
Huntington Beach, CA-The rules are simple and they apply to all of our students and families. Sadly, HB Mayor Tem Tito Ortiz thinks he's above the rules of the Ocean View School District Board of Trustees, but he's not. "In line with the current guidance from the California Department of Public Health and the Orange County Health Care Agency, Ocean View School District requires staff and students to wear masks on our school campuses. If a student is unwilling to wear a mask, they may attend our Virtual Academy," Superintendent Dr. Carol Hansen said in a statement. President Patricia Singer and I both spoke to CBS2 news yesterday and we want to be abundantly clear, whether parents are former mixed martial arts fighters or a current elected leader, there would be no preferential treatment. Celebrity does not exempt you from following the rules. No mask means no in-person school. Thanks to all of our OVSD families who do follow our rules, we appreciate you and your commitment to the health and safety of our students and staff.
---
Wednesday, May 12, 2021 5:16 PM
Trustee Comments From 5/11/21
Huntington Beach, CA-As a longtime classroom teacher and board member, I will ALWAYS stand up for those who care for our children, day in and day out, our school employees. I believe in public education, the work of all of our staff, and will defend them when under attack. Unfortunately, my colleague Trustee Westwell has made it a bad habit of degrading teachers and classified staff at every single board meeting, calling them names and attacking them. These sorts of inappropriate comments are not only rude, but violate board policy, a total lack of decorum. This is Staff Appreciation Week, and his comments were uncalled for. All OVSD staff reading this, please know the board majority believes in you and your work for our children. You always remain professional and live and work by the same principles you teach in lessons to our children. I will continue to rebut my colleague when spreads defamatory information. Thank you to all of the employees of OVSD you do, we appreciate you!
---
Monday, May 3, 2021 8:05 AM
Thank you Huntington Beach Police Department 👮‍♂️ 🚔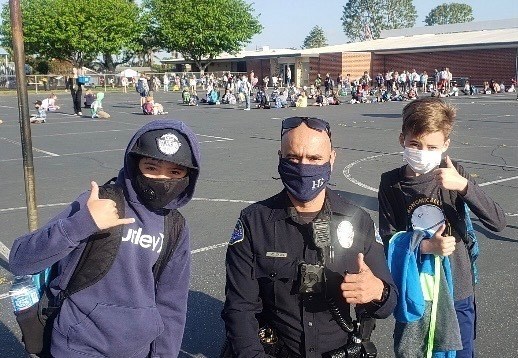 Huntington Beach, CA-Look who we saw at Hope View drop off this morning....It's School Resource Officer Gonzales on campus, and and the boys wanted to snap a pic with him. The two students are 3rd graders from Mrs. Gill's class, Jake and my son Max. Officer Gonzales was at the gate welcoming students and assisting classified staff while they were taking temperatures. Thank you HBPD, we appreciate you!— at
Hope View Elementary
.
---
Sunday, May 2, 2021 10:02 AM
ACSA Award Winner-AJ Lopez from Spring View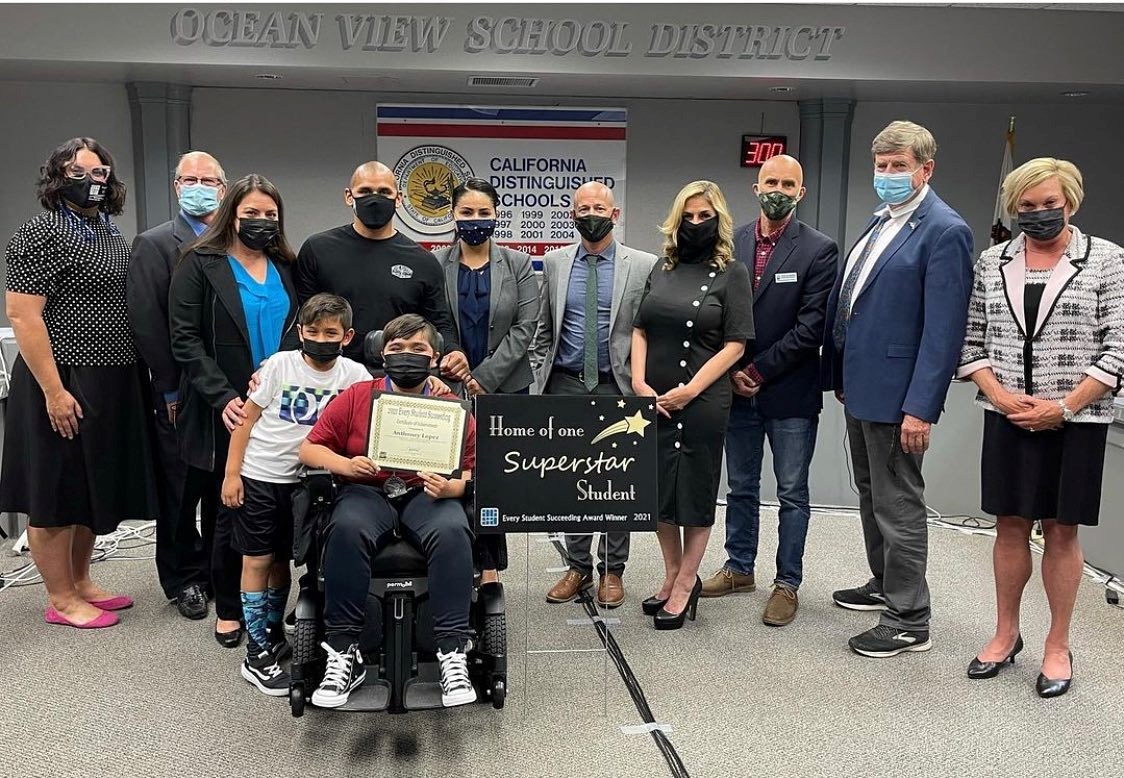 Huntington Beach, CA-At the last Board of Trustees' meeting, we were honored to see our student AJ Lopez receive a prestigious ACSA Award. Congratulations to Spring View student Anthony (AJ) Lopez, he has been named the Association of California School Administrators' (ACSA) Every Student Succeeding Award Winner for OVSD. AJ is an exceptional young man who has overcome tremendous obstacles to achieve academic excellence. He received special recognitions at Spring View and our Board of Trustees meeting. Great work AJ!
---
Wednesday, April 28, 2021 8:38 AM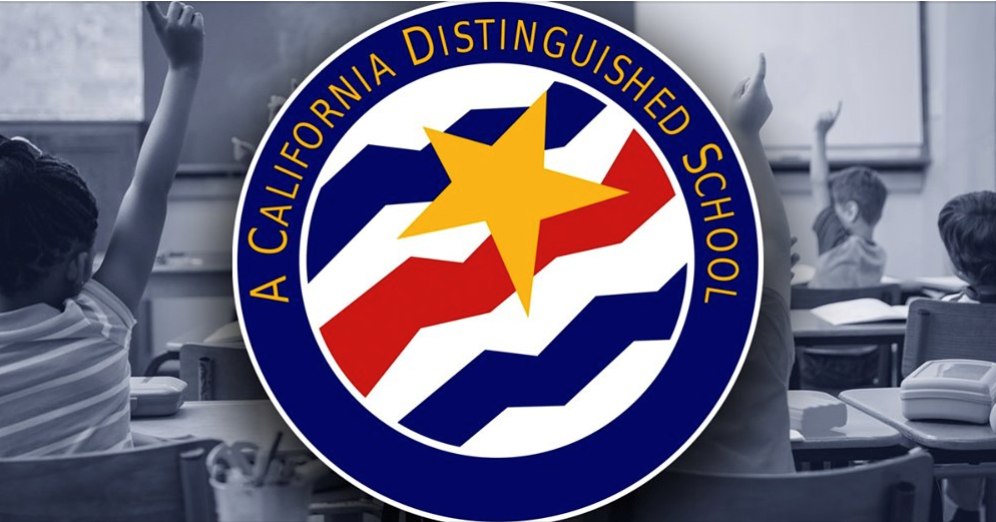 Fountain Valley, CA-Vista View Middle School Wins Distinguished School Award. OVSD students and staff, you just keep impressing us so much. Amazing news, our Vista View Falcons of Fountain Valley, California are in the news, as recipients of CA's highest school honor, the Distinguished Schools Award. Thank you State Superintendent Tony Thurmond for this award!
---
Tuesday, April 27, 2021 7:49 PM
Recap, Board of Trustees Meeting 3/27/21
Huntington Beach, CA-Tonight the Board of Trustees convened for its bi-monthly meeting. We had the honor of watching student AJ Lopez from Spring View Middle School, as he received an award from ACSA. He's a wonderful example of what a middle school student should be. We also voted to promote, reassign, or accept several resignations of our employees. Regretfully, we accepted the resignation of assistant superintendent Felix Avila due to his impending retirement. I am very sad to see Mr. Avila go, he has been an integral part of the Ocean View community and a fixture in our district providing stability in the most difficult of times. He even served as interim superintendent in 2015, when we were without a superintendent and after the asbestos issue. We are excited to welcome all of our new principals in their roles, you will be getting an email with all of the announcements on these promotions and other district level assignments. Lastly, thank you to our middle school teachers and their union, OVTA for successfully negotiating with us to bring back our 6-8 graders for in-person instruction for 5 days per week starting on May 3, 2021. We are the first in west OC to make tanks happen. Excellent work, team OVSD!
---
Tuesday, April 27, 2021 8:14 AM
Board of Trustees Meeting Tonight, Tuesday 4/27/21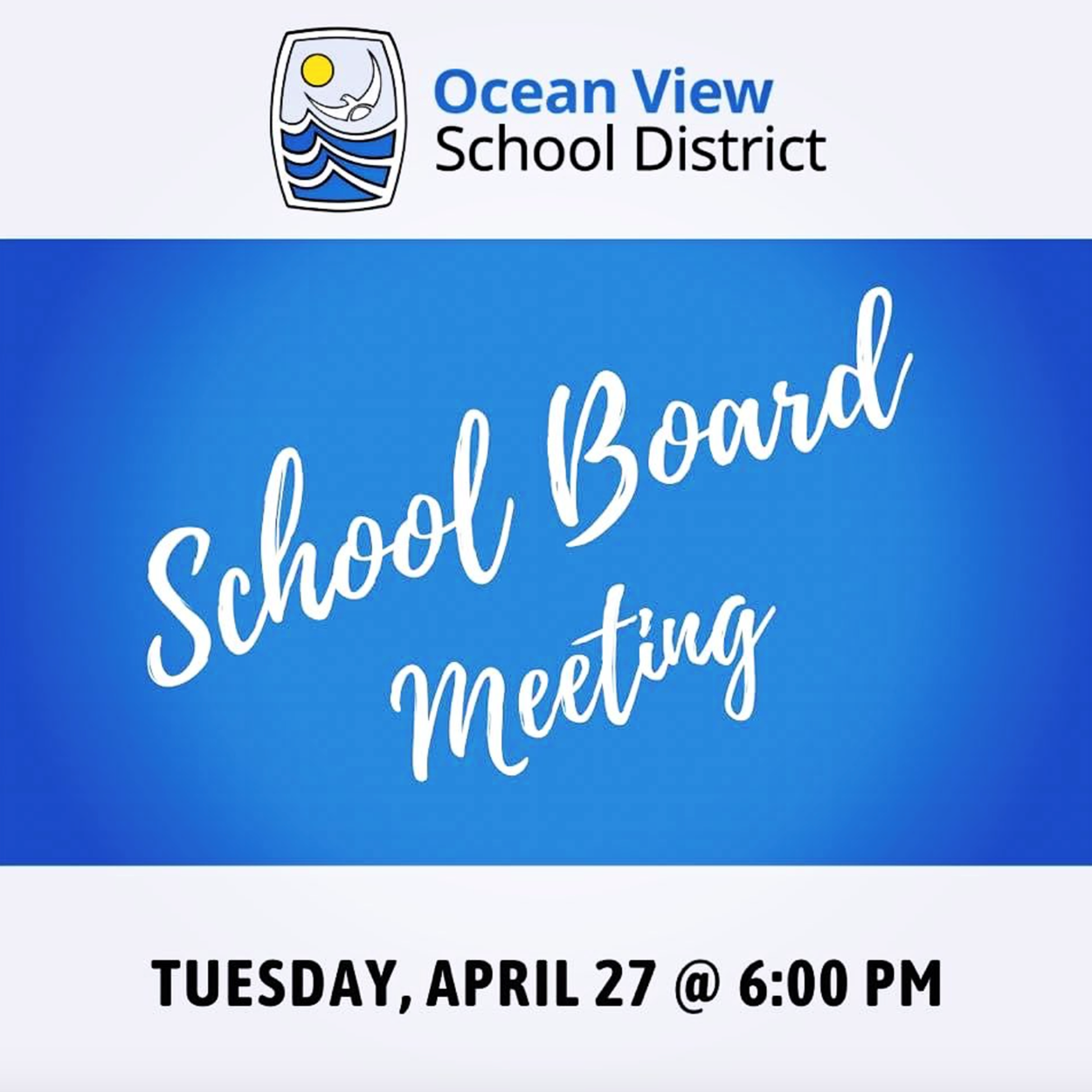 Huntington Beach, CA-Tonight's Board Meeting will be available by going to www.ovsd.org/boardmeeting. The link will go live at 6:00 p.m. for Open Session. Please note, if you have any public comments, send them by 3:00pm to www.ovsd.org/comment and they will be read into the record by President Singer and me. OR you may come to the OVSD Board Room at 5:45pm and wait until you are invited in to make a comment. Masks are required and social distancing must be followed.
---
Thursday, April 22, 2021 7:13 AM
Happy Earth 🌎 Day, 2021!
Happy Earth
Day, let's love and protect our planet. Note: Photos without masks taken pre-pandemic. President Patricia Singer and I are fully COVID-19 vaccinated.
---
Tuesday, April 13, 2021 7:00 PM
Recap from OVSD Board of Trustees Meeting, 4/13/21
Huntington Beach, CA-The Board of Trustees honored our OVSD Teachers of the Year, Noel Clancy of Vista View and Anne Braise of Circle View, as well as our 2 ACSA award recipients, Dr. Carol Hansen and Chileen Spaulding. We had a special student guest as well, 8th grader Dezi from Spring View who won the Surf City Optimist Club Essay Contest Award. All of our Pre-K to 3rd graders are back in school now 5 days per week, and 4-5th will be back on Monday, 4/19/21. Thanks to KCAL9 news and Michele Gile for highlighting our first in OC program. We thank our hard working teachers and staff for making this a reality in partnership with us. Next, we intend to bring back our middle schoolers. We look forward to making this happen very soon. Great work all around, Team OVSD, you are the best of the best!
---
Tuesday, April 13, 2021 6:15 PM
Congratulations, Superintendent Dr. Carol Hansen!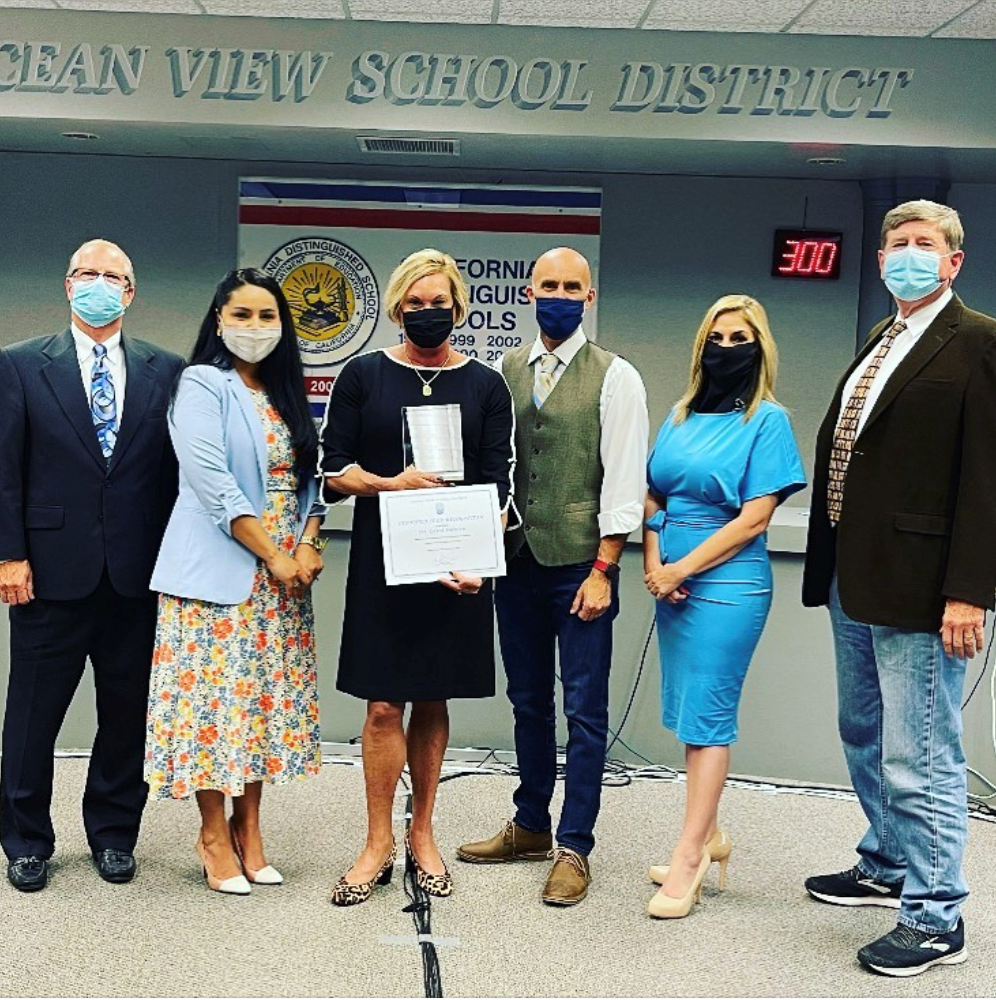 Huntington Beach, CA-Our very own superintendent, Dr. Carol Hansen is the recipient of the ACSA Tracy Gaffey award and the OCCSBA Marilyn DeMarco award as well. She's accomplished so much this year under very tough circumstances and we very proud of her achievements. Congratulations!
---
Thursday, April 1, 2021 4:33 PM
Moderna 💉 #2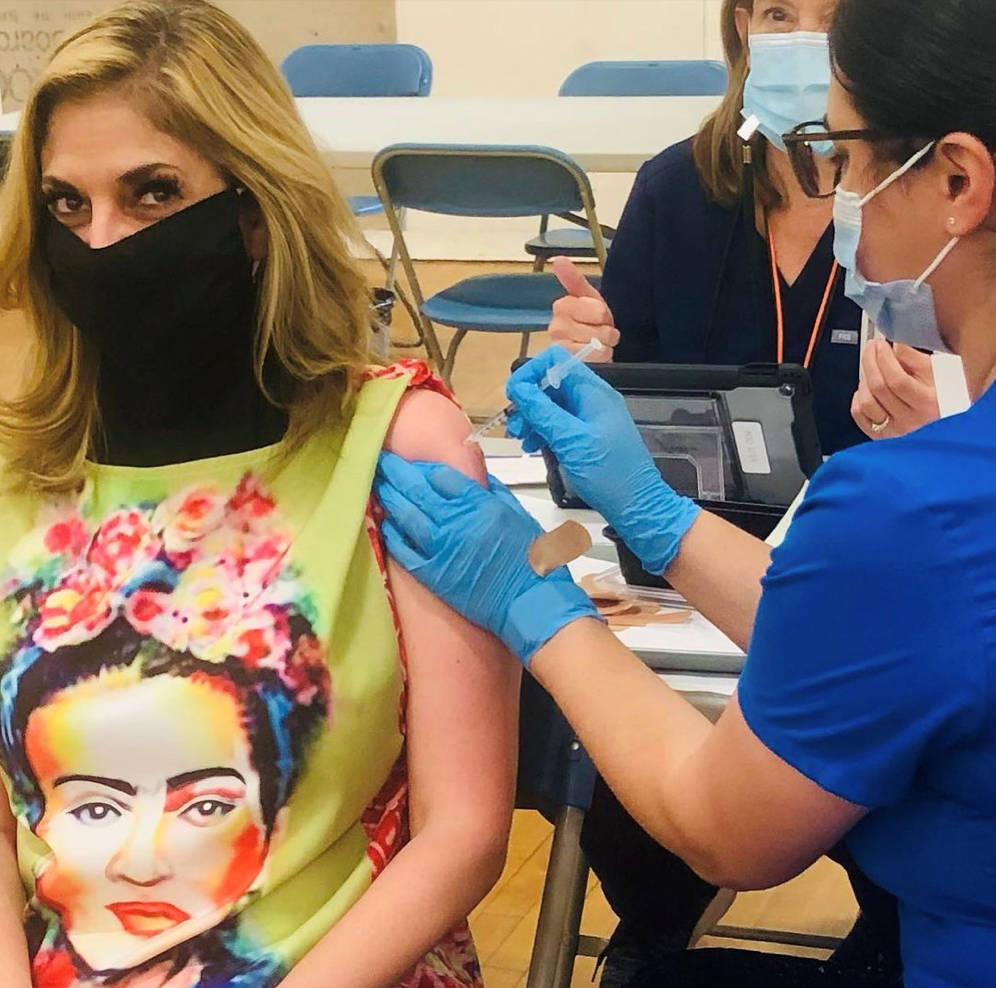 Westminster, CA- COVID Vaccine, Moderna
#2 in the arm, immunity is on its way. Thanks again to Governor Gavin Newsom for making it possible for teachers like me to receive the shots. We feel like we are a priority in CA.
---
Wednesday, March 24, 2021 7:21 PM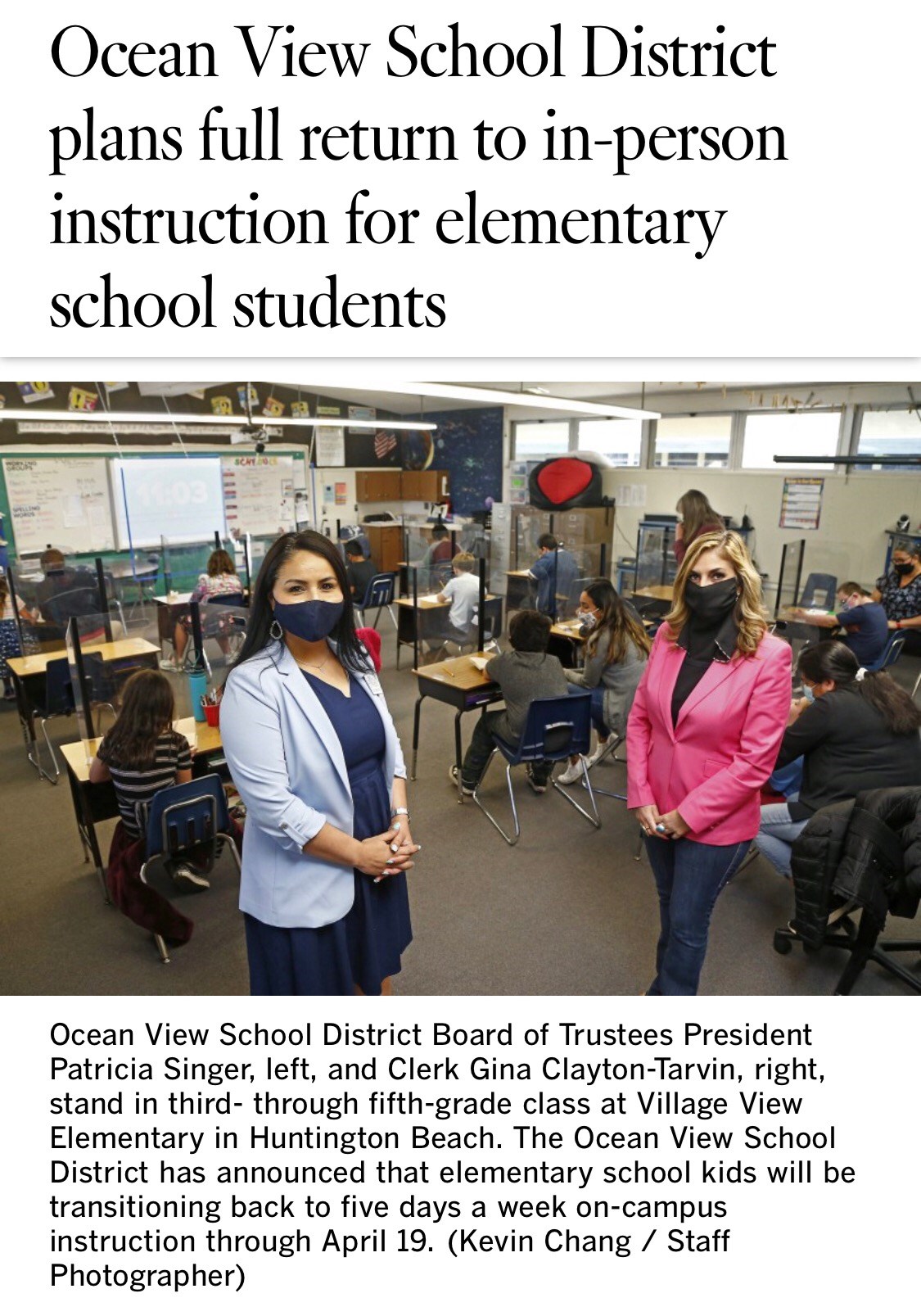 Huntington Beach, CA-Thanks to LA Times Daily Pilot reporter Matt Szabo and photographer Kevin Chang for visiting Village View today to see what our 5 day per week in-person elementary program will look like districtwide starting on March 29, 2020. We are very proud of our students and staff in all of our OVSD schools. See link above for full article.
---
Friday, March 19, 2021 11:12 AM
KCAL9 reports on OVSD 5-days per week starting 3/29
Huntington Beach, CA-Today reporter Michele Gile visited us in OVSD to highlight our new 5 day per week program beginning on March 29, 2021, as the hybrid will be discontinued. We are so excited to get our elementary kids back to school full time, from the previous 2 days they have been attending since September 2020. Thanks to our teachers and staff for making this happen. Special thanks to 3rd grade teacher Julie Gill for allowing us to visit her class. Yeah Hope View Hawks!
---
Thursday, March 4, 2021 6:15 PM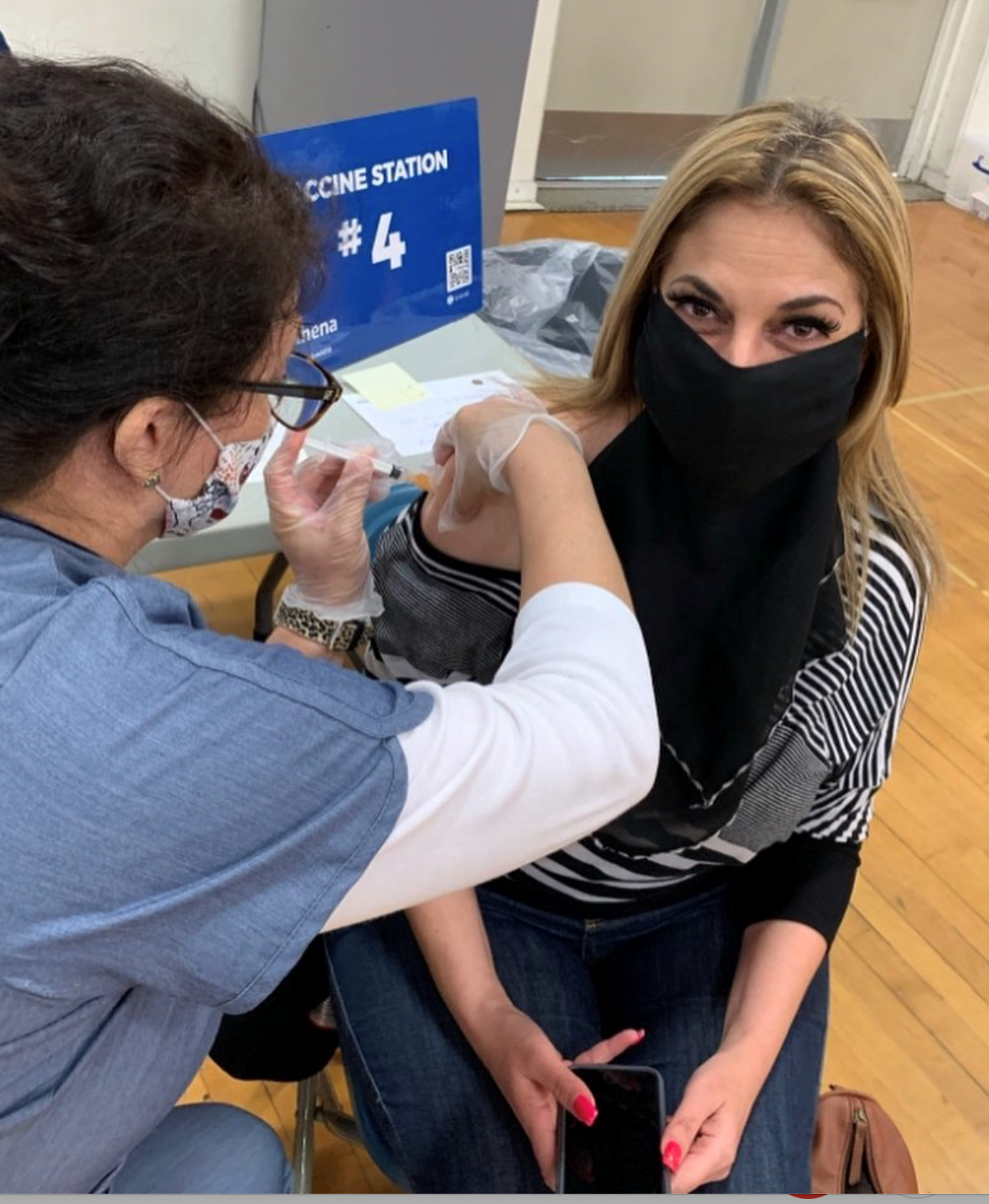 Westminster, CA-As a teacher, it was "myturn" to be vaccinated today, and received Moderna. Thank you to the stellar staff of Garden Grove Unified School District. The district employees run the whole show for the County of Orange at La Quinta High School in Westminster. Teachers run the check-in and intake stations and gather medical information and obtain electronic consent. I was surprised to see an old friend, OVSD resident and GGUSD administrator Carol Haas, she is the vaccine POD director and was kind enough to take these photos of me. The teacher that checked me in was a fellow 6th Grade GATE teacher. There were nurses and psych staff from the Orange County Department of Education working hard to vaccinate and oversee recovery. It was very smooth, from check-in, intake, medical questionnaire station, vaccine, and observation. I ended up having to stay an hour instead of 15 mins due to my history of severe anaphylactic shock in the past, 2 separate times from antibiotics that caused my face to swell and distort, hives the circumference of basketballs, and inability to breath. Both shocks required me to have hospital stays, the last was 5 days of sedation to bring down the swelling of my face and airway. Luckily, I did not suffer any reaction today, just got flushed. For me, this was a great response and experience. For anyone having vaccine hesitation, please rest assured, if someone like me tolerated it, this is truly a great product. I can't wait to get back into my classroom in-person for extended days in LA County. Looking forward to OVSD teachers and staff being fully vaccinated too, great things are to come. We are working on getting kids back full time in OVSD, and can thank not only Governor Newsom for making this possible for educators, but also for our stellar Ocean View teachers and staff for always working above and beyond. They are the true heroes for our children!
---
Friday, February 26, 2021 1:45 PM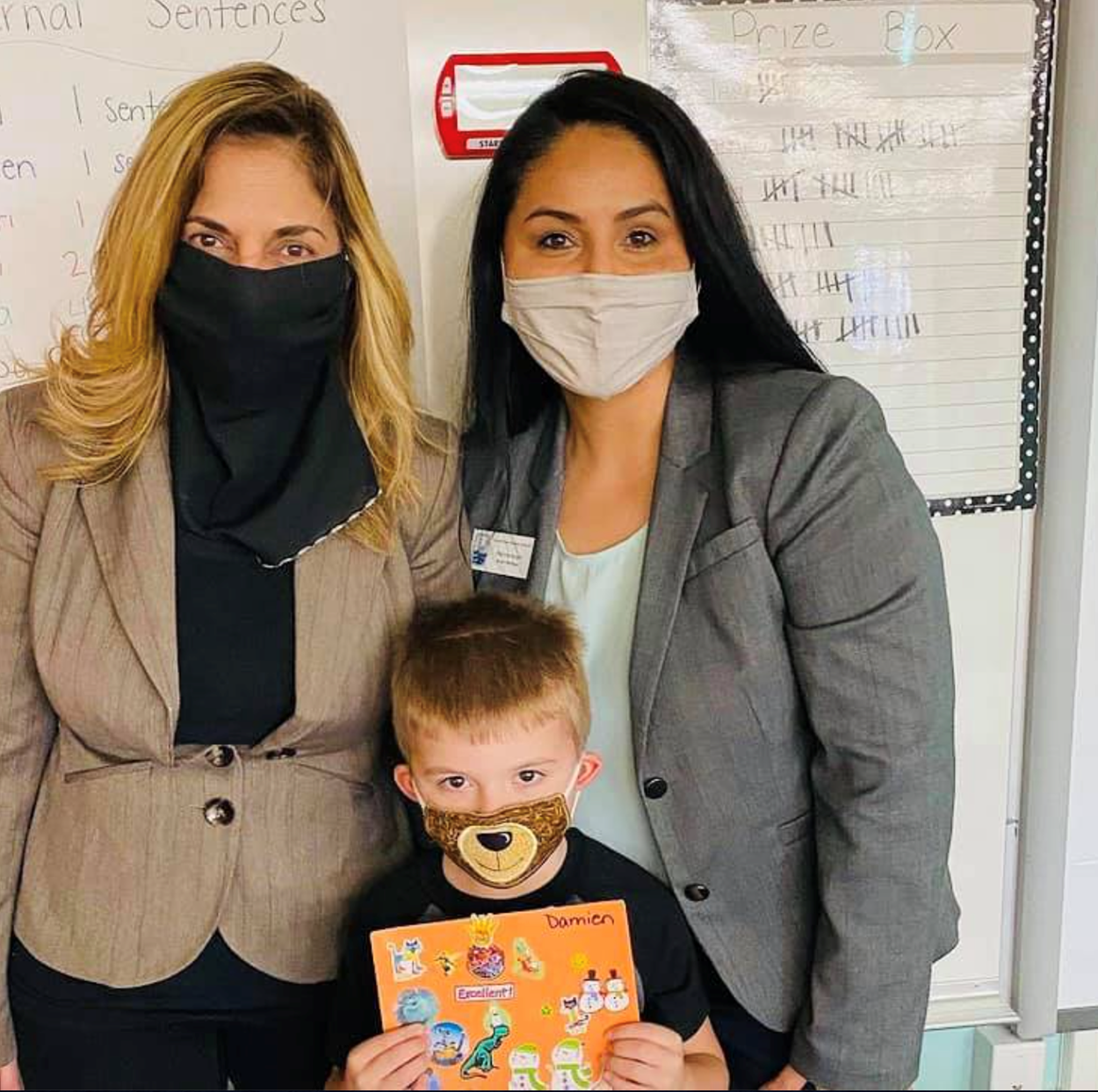 Midway City, CA-Thank you to Star View Principal Paul Kraft and Superintendent Dr. Carol Hansen for taking President Singer and I on a tour of our wonderful school in Midway City. We saw all grade levels in action, GATE classes and all while celebrating the 100th day of school. Wow, so much to see, hear, and learn. Star View students and staff are phenomenal! *Click hyperlink above to visit Facebook to view all of the photos from Star View.
---
Thursday, February 25, 2021 9:45 AM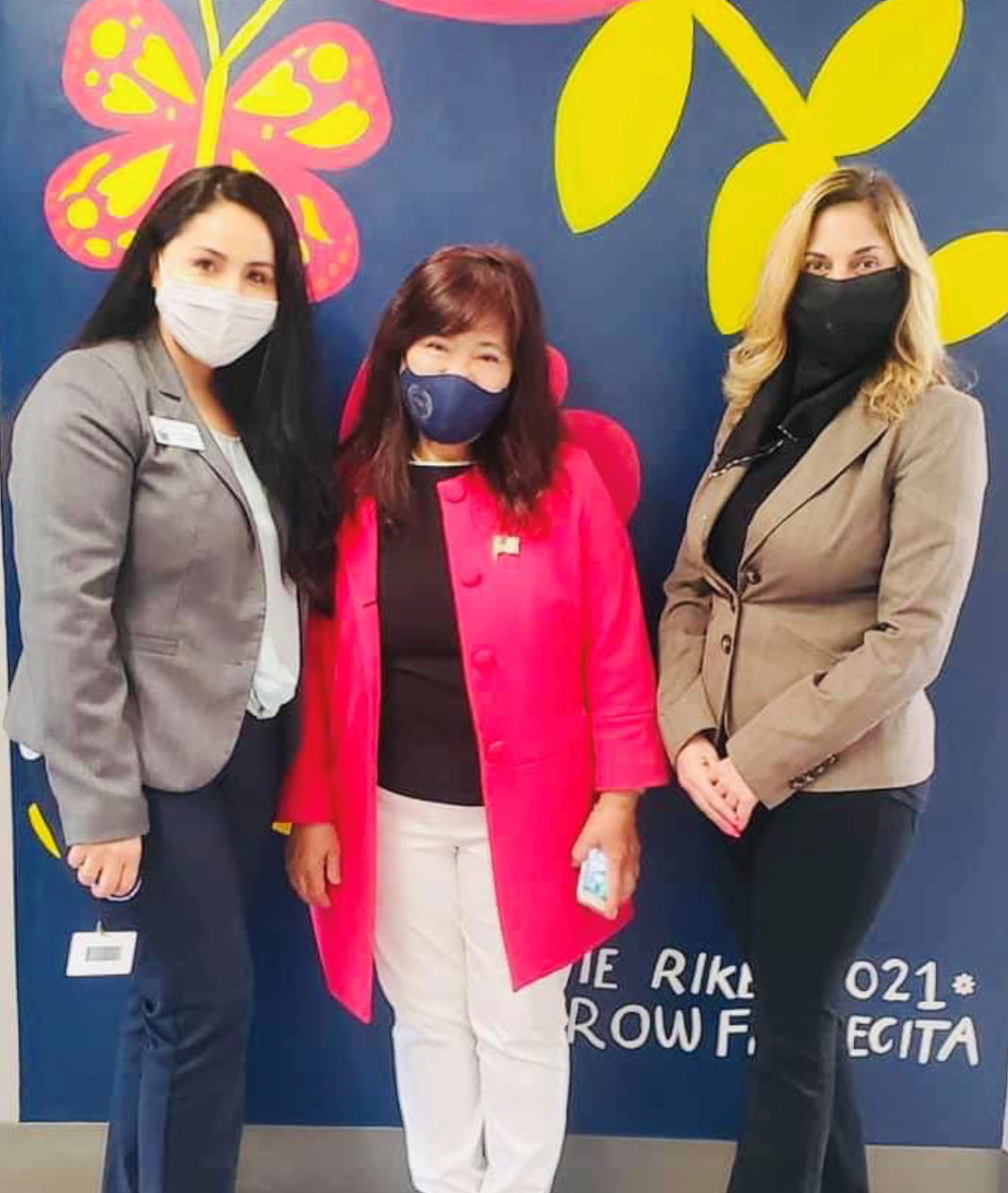 Huntington Beach, CA-Today OVSD Board President
Patricia Singer,
Superintendent Dr. Carol Hansen, Principal Jenna Landero and I had the honor of taking ABCUSD Board President Sophia Tse on a tour of Oak View elementary school in the heart of Surf City. ABCUSD, where I work as a classroom teacher, is reopening in-person soon and President Tse wanted to see what and how we have done this in OVSD. Our OV teachers and students got to show off and we are so proud of them. Oak View Owls, we love you! *Please click hyperlink above to visit Facebook post to see all of the photos from the Oak View visit.
---
Friday, February 12, 2021 10:51 AM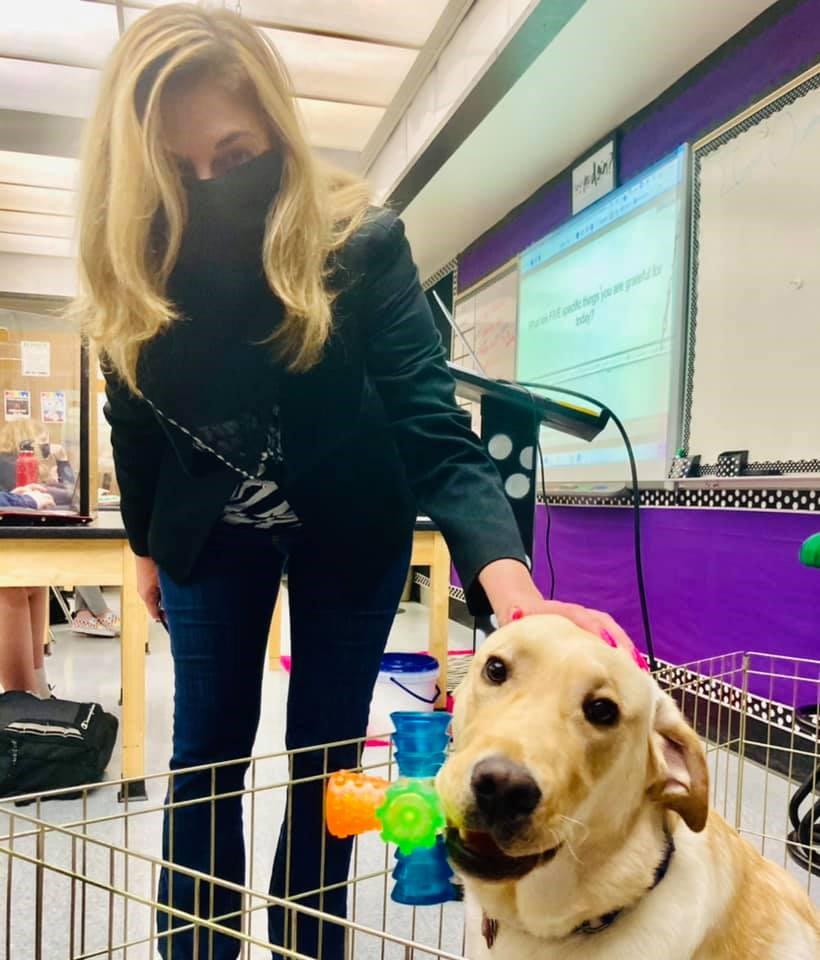 Huntington Beach, CA-We visited all subject area classes, Geometry
included and GATE as well. What a joy it was to see our newest guide dog
in training right in a classroom with kids and all. Our stundents interact with the pup, helping to teach interaction with people while at work. President Singer and I were given a tour by Dr. Conroy and Principal Grunbaum. The Mesa garden looks amazing and we thank all of the volunteers including the HB Shipley family that put in work weekly to keep everything alive and well. Click hyperlink above to see more photos from our Mesa View visit.
---
Thursday, February 11, 2021 1:48 PM
Chúc Mừng Năm Mới, Happy New Year 2021, Year of the Buffalo (Ox) 🐂!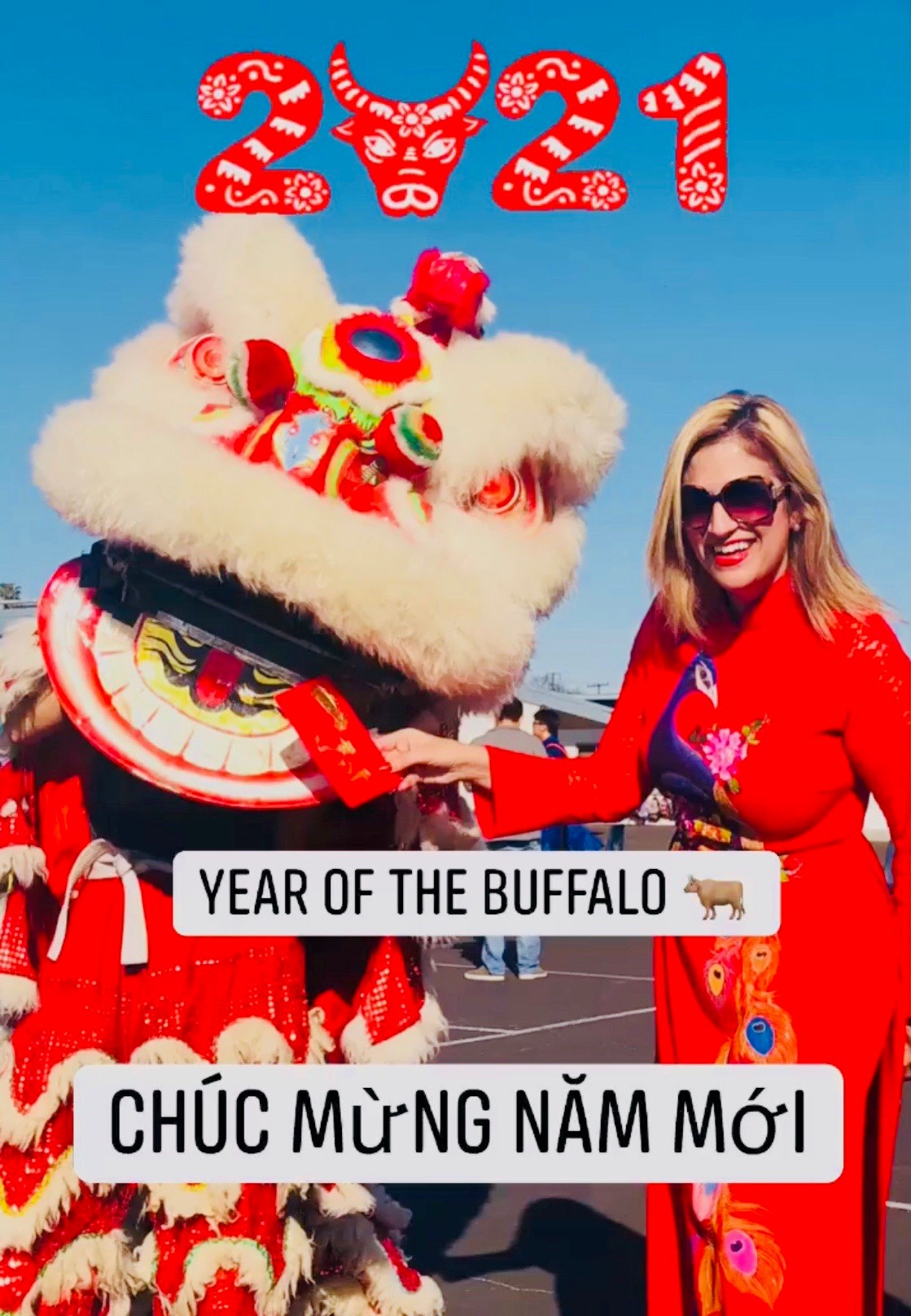 Midway City, CA-Chúc Mừng Năm Mới, Happy New Year 2021, Year of the Buffalo (Ox) 🐂 to our Vietnamese Community of OVSD. Due to COVID-19 restrictions we were unable to visit classrooms like usual, see the amazing Westminster HS dragon dancers, or participate in the beautiful Tet Parade. We hope to all be together again next year.
---
Tuesday, February 9, 2021 8:22 PM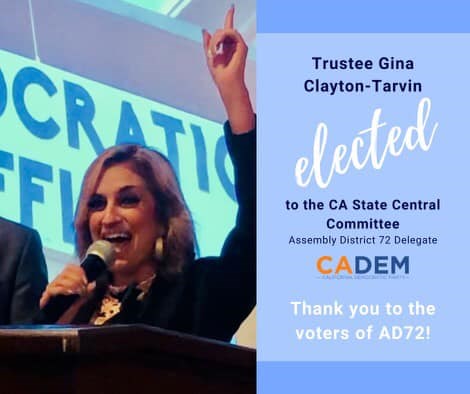 Huntington Beach, CA-I'm deeply honored to announce that I've been elected to the CA State Central Committee in the statewide ADEM election. In the past, I've served as an elected member for AD72, and last term, as Congressman Harley Rouda's appointed delegate. It's great to be back for my 3rd term. I look forward to serving the voters of our district at the state level. What's even better? That so many wonderful people right along side me for AD72 and beyond. Lastly, I want to thank the CA Federation of Teachers for endorsing me. Their confidence in me speaks volumes. My number one job is to fiercely protect our children, and I pledge to continue to do that. Thank you AD72!
---
Thursday, January 21, 2021 3:14 PM
Congratulations OVSD's Hope View Hawks, recipients of the CSBA Golden Bell Award 🔔
Huntington Beach, CA-The Board of Trustees is so proud to have such exceptional staff members like Hope View teacher Holly Sjogren. She has done what few can, run a successful guide dog program right in her own classroom. She trains dogs while teaching students, truly an integrated and innovative endeavor. Thanks to all who worked on the application. The CA School Boards Association awarded OVSD and just released this video to commemorate the hard work of our staff. Please watch to hear a message from CSBA. It was my honor to serve as the board's president for 2020 and to be a part of this amazing experience. Great work Team OVSD!
---
Wednesday, January 20, 2021 1:19 PM
Thank you OVSD, I am honored to serve 🇺🇸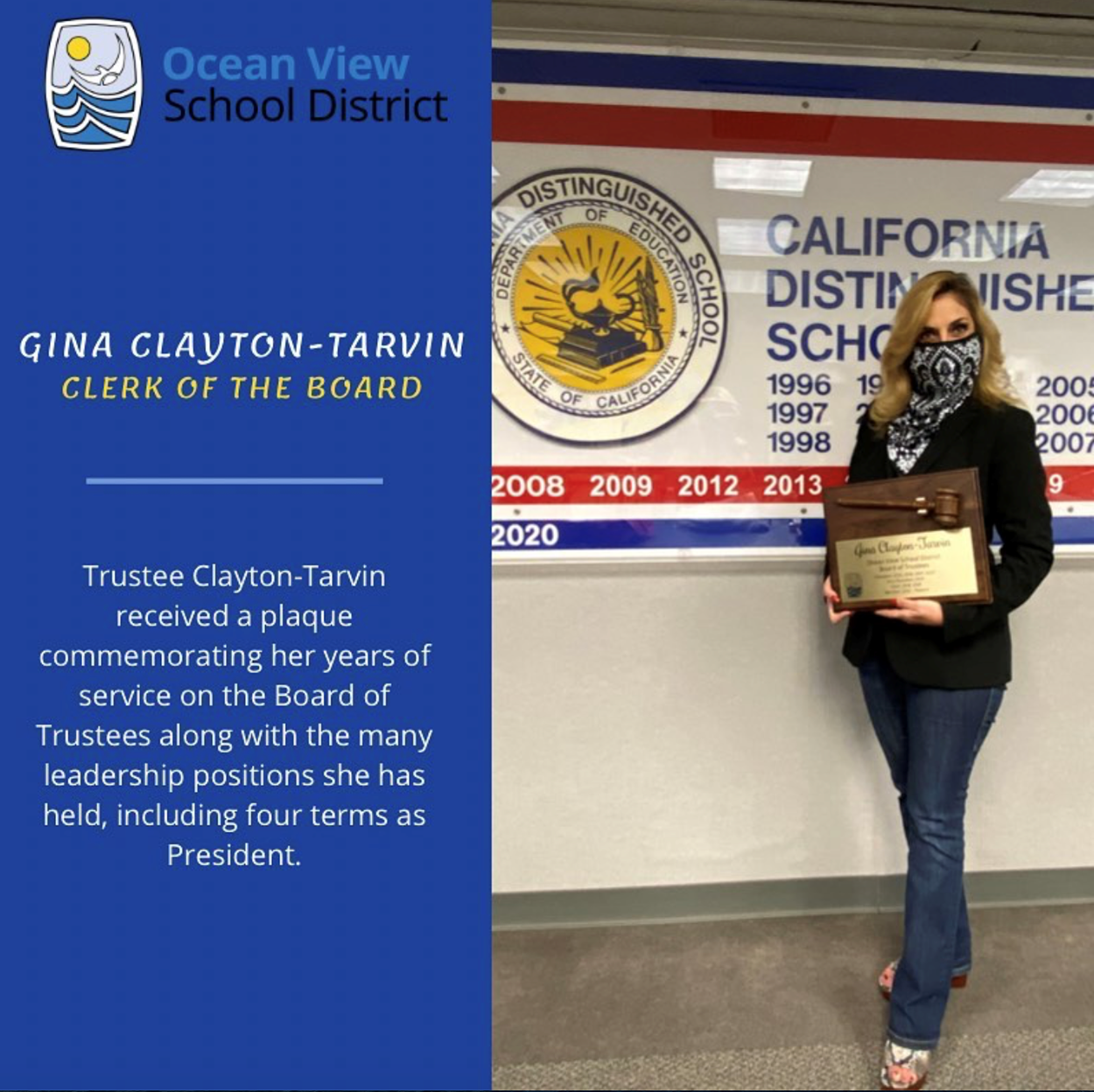 Huntington Beach, CA-Thank you to Superintendent Dr. Carol Hansen, Executive Assistant Cindi Lee, and OVSD staff for honoring me last night with this plaque and my very own gavel, in commemoration of my 2020 term as president of the board of trustees. I'm grateful to continue to serve our students and families. Today is not only a time for me to be thankful, but for our entire nation. Congratulations to Joseph R. Biden Jr. and Kamala D. Harris on their inaugurations. America is upon a new and positive day in hopes of unity once more
.
---
Wednesday, January 13, 2021 9:07 PM
OVSD Special Board Meeting, Distance Learning Extended to 1/29/21
Huntington Beach, CA-Board Extends Distance Learning.Here is recap of some of my comments from Tuesday night. The Board of Trustees voted to extend to Temporary Distance Learning for all general education TK through 8th grade classes through 1/29/21 to allow additional time for the COVID-19 surge to subside. ICU bed capacity remains at 0% in our area, and we are in a Regional Stay at Home Order. Our employees report that over 60% are uncomfortable coming back to work on 1/19/21 and we are seeing increased infections, and absenteeism of those currently on campuses. In some circumstances, special education Special Day Classes (SDC) may need to transition to Temporary Distance Learning. These decisions will be made on a class by class basis due to staffing limitations or COVID-19 infections per class. If a class must transition, families will be notified by the Special Education Department. To the extent possible, Kids' Club and Preschool programs will remain open in order to support frontline and essential workers. If programs must be closed or consolidated, families will be notified. OVSD is looking forward to the next phase in the COVID-19 Vaccination Distribution for employees in the upcoming weeks. In the meantime, we all must wear masks, avoid gathering with others, and stay home as much as possible. Avoid becoming infected, protect yourself and your children. We are counting on you.
---
Tuesday, January 5, 2021 9:24 PM
Recap of OVSD Regular Board of Trustees Meeting, 1/5/21
Huntington Beach, CA-Follow the Regional Stay at Home Order. OVSD Recap of some of my comments from tonight's Regular Board of Trustees' meeting can be seen here. OVSD Community, if you want your children to be able to attend in-person school, start following the Stay at Home Order. Stop going out to restaurants and bars, wear a mask, stop gathering with family and spreading this deadly disease. The COVID numbers are rising at an alarming rate and we are seeing a marked increase in infection rates in students and staff from the Winter Break period. These infections happened outside of school, but they can be brought into our schools. Many other staff members are under mandatory quarantine. ICU bed capacity is at 0%. If it is important for kids to be in school, then do the right thing. The behavior of some of the adults in our community is alarming.
---
Monday, January 4, 2021 2:55 PM
OVSD is returning to Temporary Distance Learning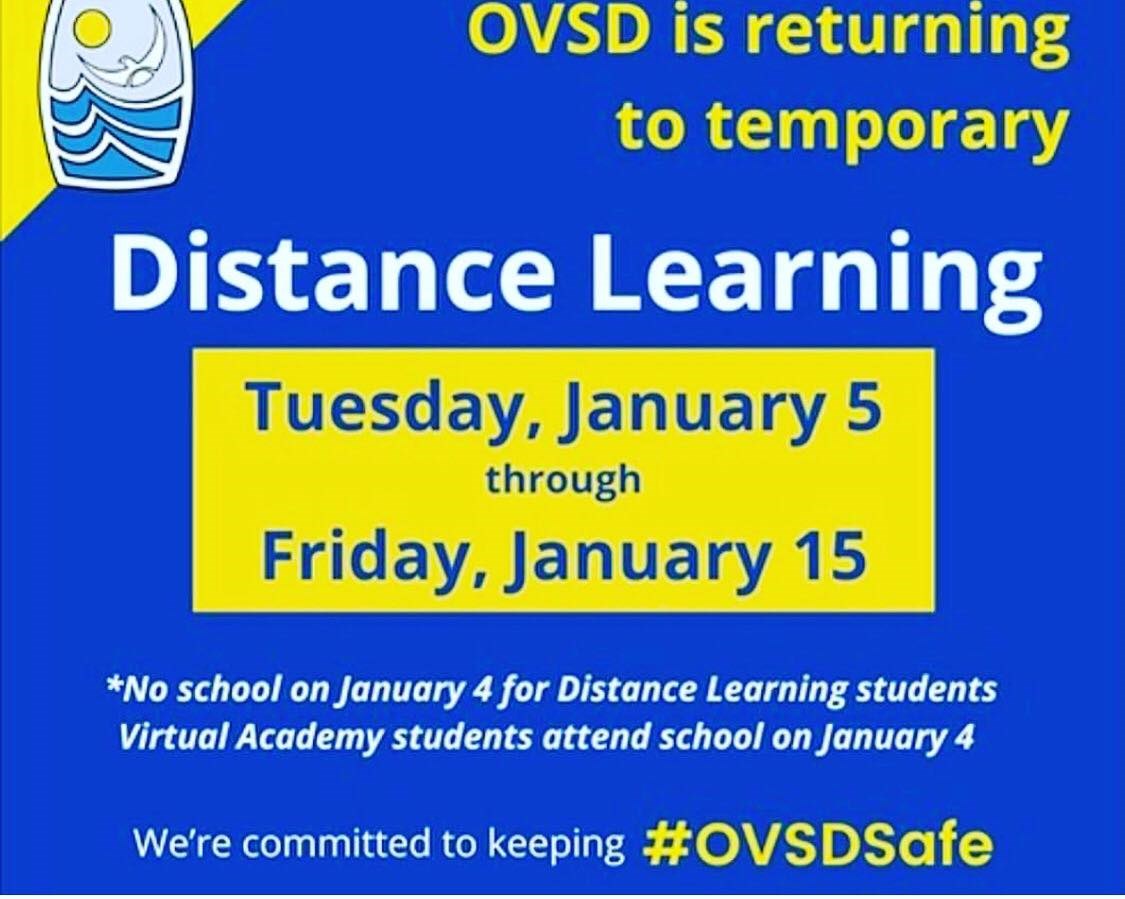 Huntington Beach, CA-Tuesday, 1/5/21, all OVSD students that have been attending in-person hybrid model, will be online until 1/19/21, due to a decision of the Board of Trustees in response to 0% ICU bed capacity in Orange County and neighboring Southern California counties. No school today, 1/4/21 for students, as teachers are preparing for the change. School resumes tomorrow morning, on Tuesday, so please see your school schedule for details and start times.
---
Friday, January 1, 2021 1:50 PM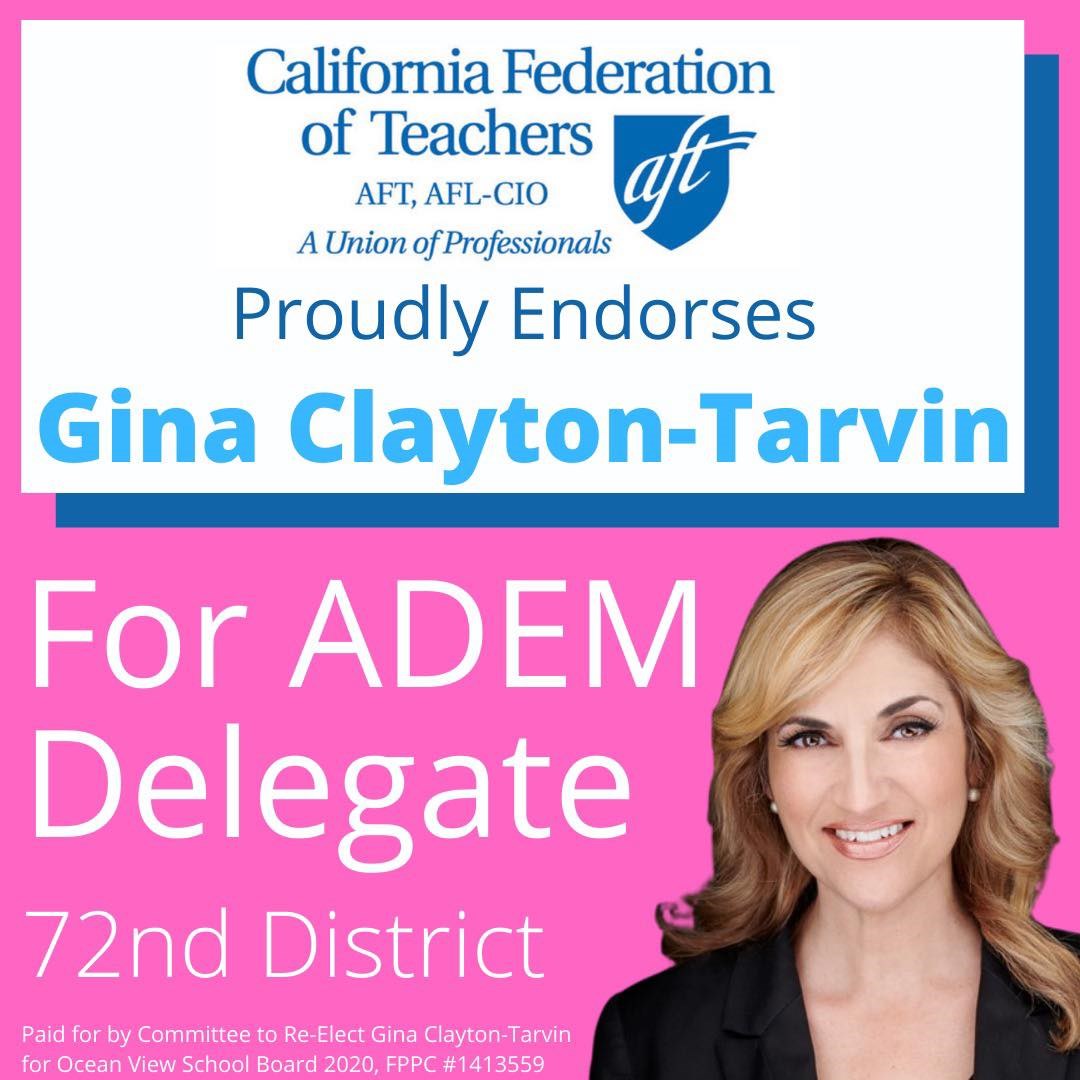 Huntington Beach, CA-Democrats throughout the state of California will be running to add their voices to the state party's platform and agenda. We also decide and vote upon who the State Party will endorse for major offices, like Governor, Attorney General, U.S. Congress and more. I am pleased to once again be running as a candidate for the CA State Democratic Central Committee in District 72. I've been honored to serve you since 2017, and would like to serve for another term. I'm pleased to announce that I have earned the endorsement of the California Federation of Teachers, an organization that I myself am a member of as a rank and file 6th grade teacher in LA County. Thank you California teachers for believing in me. To my Democrat constituents, I hope to earn your support and vote for Assembly District delegate. There will be NO in-person voting this year and any registered Democrat that resides in AD72 is eligible to vote. Just follow the link below to do so. Any questions, please ask me via message here on my site, and note that this delegacy is not connected to my trusteeship in OVSD. Register to vote by Jan. 11 at: ademelections.com/
---
Monday, December 28, 2020 12:41 PM
Clerk Clayton-Tarvin's Official Statement on Oak View Incident with HB Mayor Pro Tem Ortiz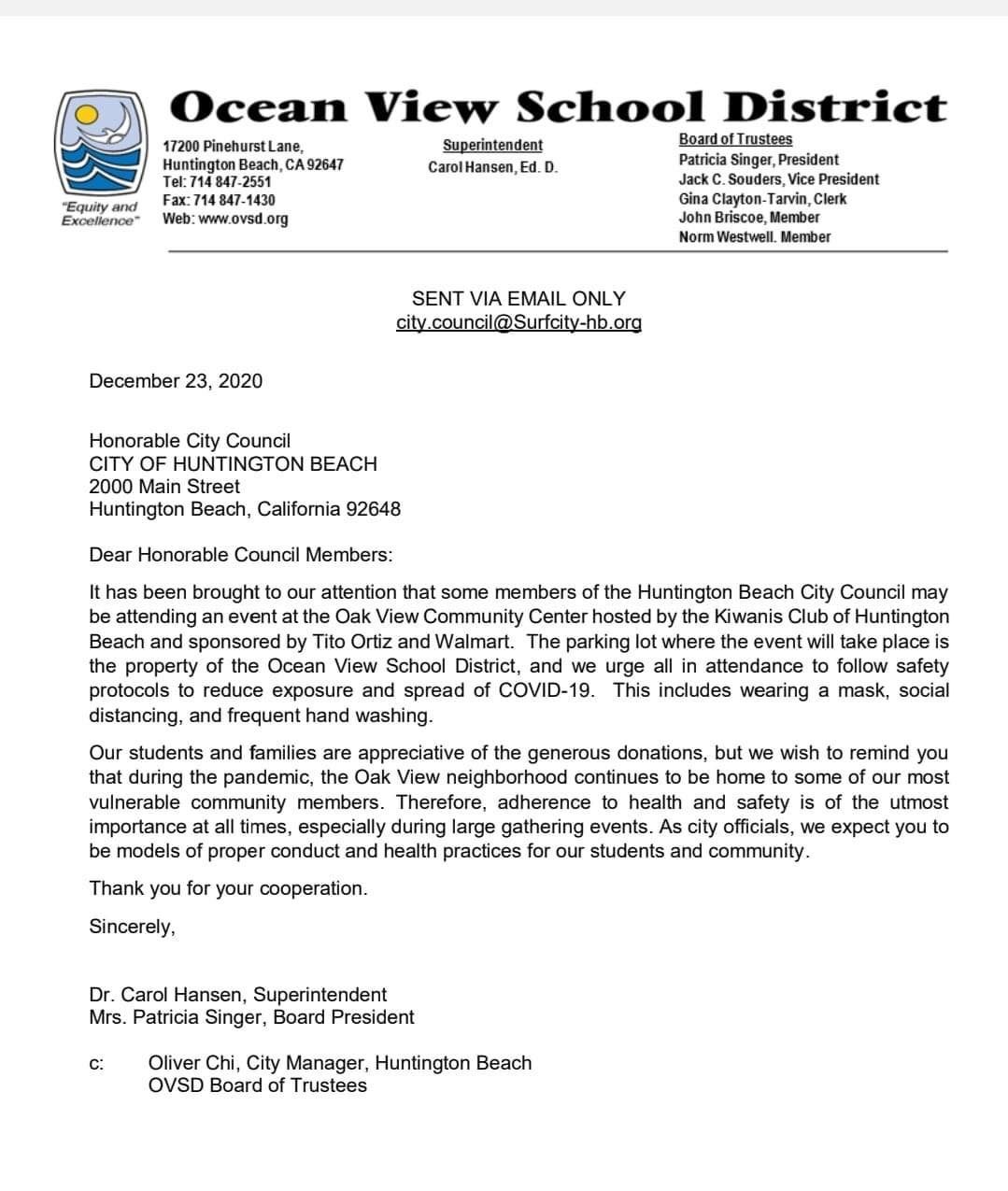 Huntington Beach, CA-Clerk Clayton-Tarvin's Official Response to Oak View Incident with HB Mayor Pro-Tem Tito Ortiz. It's the holidays, and what we need to do is be kind to one another. Being kind means being respectful of the rules of the institution that educates over 8K children here in HB, Fountain Valley, Midway City, and Westminster, our Ocean View School District. On December 23rd, I was summoned to the Oak View school due to an altercation occurring on site. I was Christmas shopping at Westminster Mall, and abruptly left to go intervene and ask for cooler heads to prevail. When I arrived at the school, the police were on site. They explained that I had to enforce the OVSD policy as they are not allowed and in fact were "directed" to only "educate" the public about masks. All the while, all officers were masked themselves. HBPD are being put between a rock and a hard place. They are not being allowed to enforce local health rules even on OVSD property. So I complied with the police and enforced our rules myself. I asked all present to put on masks or move onto the City's property. The HB Kiwanis Club had already directed all participants to be masked and Mayor Pro Tem Tito Ortiz, his Planning Commissioner Gracey Van Der Mark, and some of their campaign team refused. In total, Ortiz led a group of about 10 people that did not comply. Prior to the event, the City assured us that all participants would be masked. All of the Kiwanis members, HBPD, and the Oak View community members themselves were masked. On OVSD property, Ortiz and his team openly defied our local health mandates. The Board of Trustees has set forth these mandates via local control, as outlined in the CA State Constitution. We have authority to make our own rules even above what Governor Newson had previously ordered. We oversee ourselves. Why does Mayor Pro Tem Ortiz feel he gets to be above the rules we have set forth? As those of you in the OVSD school community know, we have mandated that our employees, students, and parents must comply with our mask mandate. No one is exempt. Ask yourselves, does celebrity exclude anyone from societal and legal responsibilities? We mustn't, in our community, coddle violators. We have law and order on all of our OVSD campuses for a reason. We are protecting the health and safety of the community. The Oak View community is the most vulnerable in all of HB, and has been hard hit by COVID-19. Our Oak View teachers are scared to come back to work, and now this super spreader event overseen by Ortiz has put our community at risk.Our teachers and staff in OSVD are the real heroes here, coming to work during a PANDEMIC, in-person educating our children. OVSD teachers and staff are dedicated, tough, and ready to do their essential jobs. Real heroes don't stroll onto campus once a year. They serve all year. While we appreciate those who followed our rules (Kiwanis/HBPD), are 20 hams and turkeys worth jeopardizing the 600 kids from going to school? We need our employees to return after winter break. Many of the kids are out on mandatory quarantine as it is. Follow OVSD rules, it's just that simple. No one is above the rules. After finding out that morning that this event would occur, OVSD President Patricia Singer and Superintendent Dr. Carol Hansen sent this reminder communication to the City to explain our positions, as we've already made them known, and they violated them anyway.
Being a leader is not easy, but if you really care about the community, show it via actions. Nonetheless, we welcome Mayor Pro Tem Ortiz, who also happens to be an OVSD parent, to come to our schools to help those in need, with a mask on of course. Please OVSD Community, WEAR A MASK
---
Thursday, December 24, 2020 7:42 PM
Merry Christmas from Huntington Beach 🎄🎁🎅🏼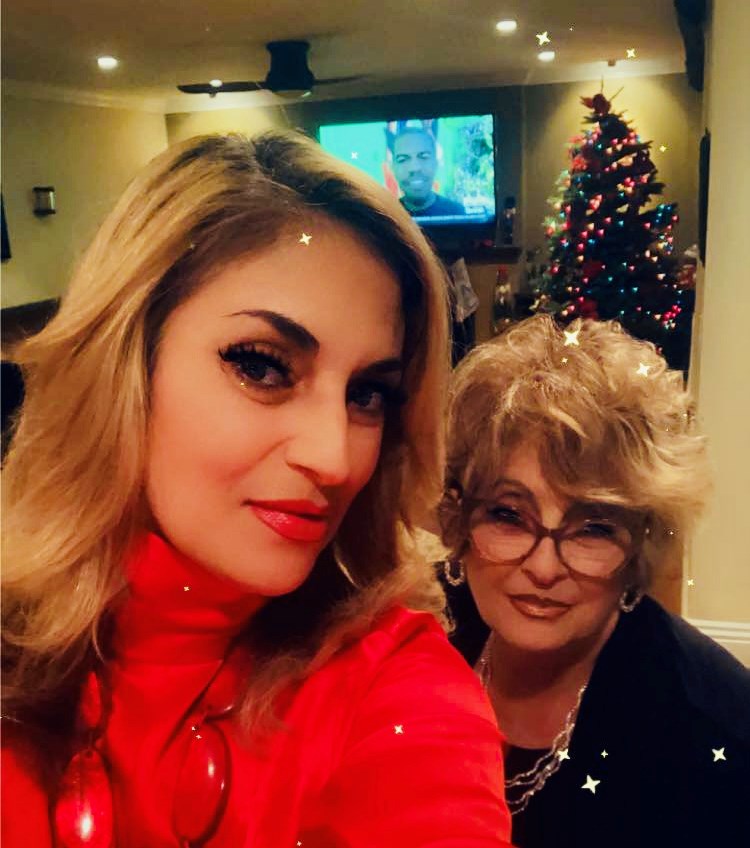 Huntington Beach, CA-Merry Christmas, Feliz Navidad, Buon Natale, and Sretan Božić to our family, friends, and community members from here in HB, across the nation, and around the world from our immediate family to yours.
---
Wednesday, December 23, 2020 6:43 PM
CBS2 News-Huntington Beach Mayor Pro Tem Tito Ortiz Caught On Camera In Maskless Confrontation
HUNTINGTON BEACH (CBSLA) — Huntington Beach Mayor Pro Tem Tito Ortiz was caught on cell phone camera Wednesday getting in the face of a resident.The confrontation happened during a food distribution event after people were alerted to the fact that the former Ultimate Fighting Championship fighter was handing out food without a face covering. The event was being held on Ocean View School District property, which has strict pandemic safety guidelines. "Having close contact with little children, like he did today, and leaning into strollers and into car windows with no mask on is unacceptable to us," Gina Clayton-Tarvin, a school board member, said. "This is a public health emergency." "A leader of our city, a representative of our city, to be in complete denial and not take safety measures, it's not a joke," Victor Valladares, a Huntington Beach resident, said. "People are dying, people are in hospitals, there are zero ICU beds available."
Following the confrontation, Ortiz left and went into a city building.
Police were eventually called to the scene, though it was not immediately clear if any citations were issued.
---
Monday, December 21, 2020 5:19 PM
COVID Case Reporting, Winter Recess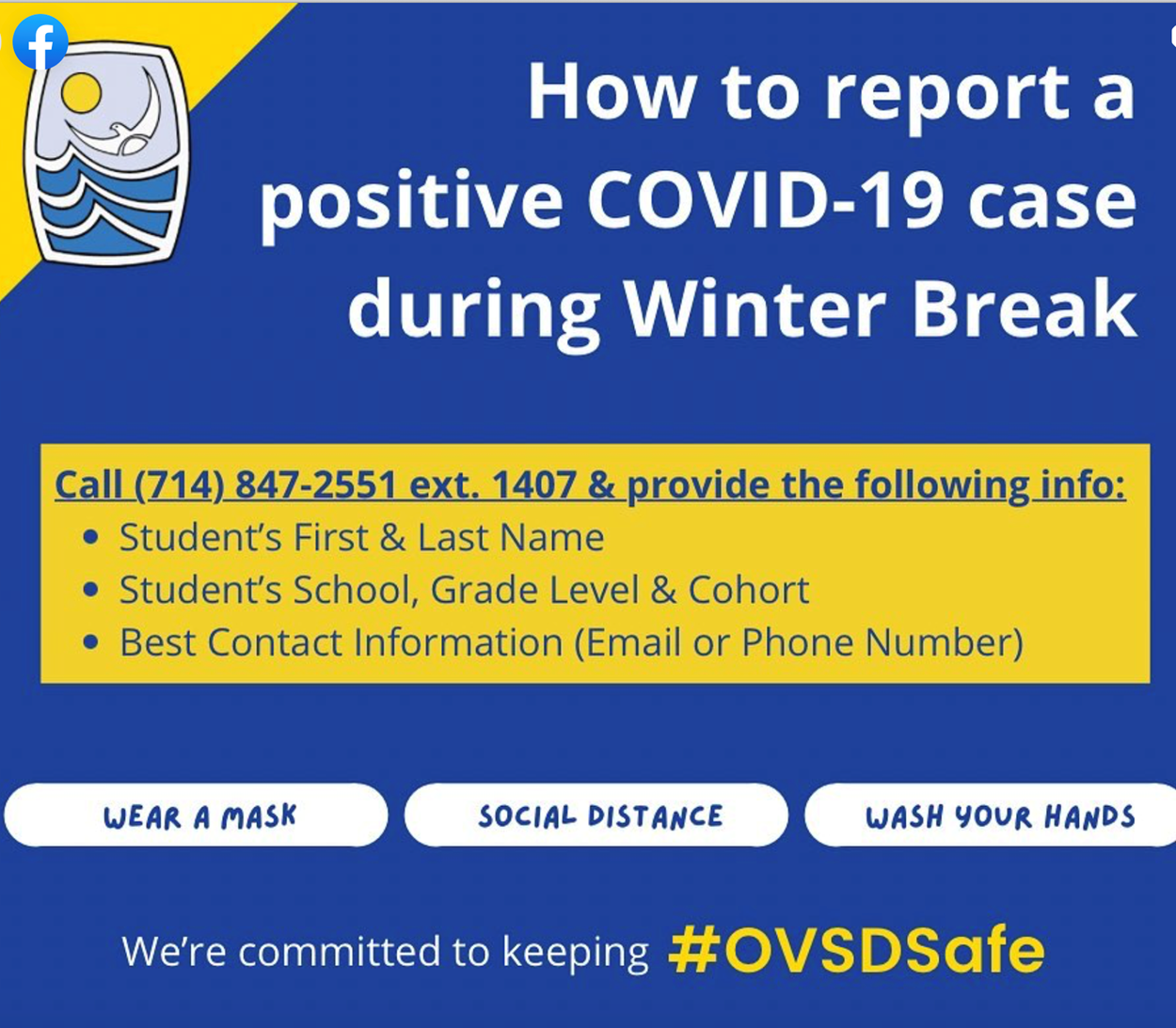 Huntington Beach, CA-Please adhere to these instructions for reporting positive cases during Winter Recess. It's imperative that we all continue to report any COVID positivity even while on vacation, so that the District has accurate numbers to make appropriate decisions for the health and safety of our school community. Please see the graphic below with instructions on how to report. These instructions mirror the notice sent by our superintendent and president on Friday. Thank you for your cooperation.
---
Tuesday, December 15, 2020 7:00 PM
Election of New OVSD Board Officers, 2021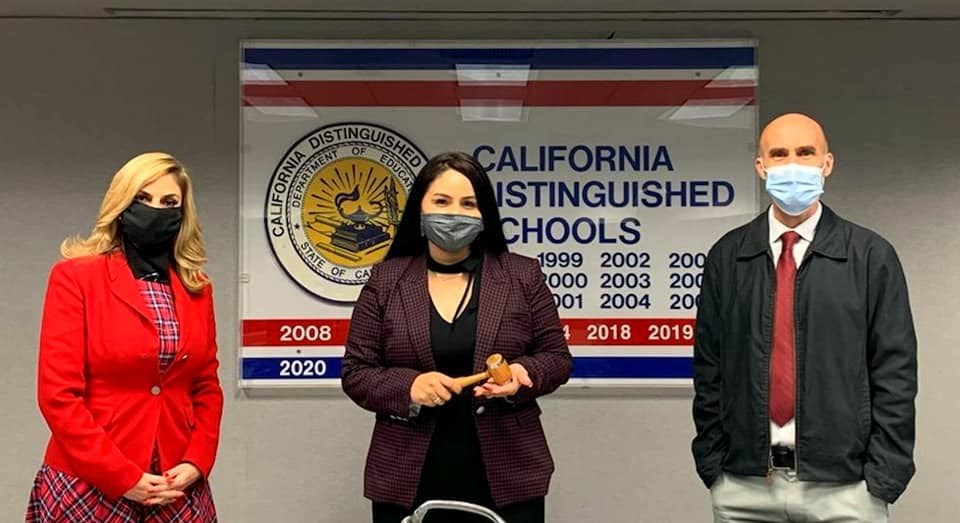 Huntington Beach, CA-Last night, we said thank you to 2020's board officers and elected 2021's. It has been my honor to serve as president in the year 2020, the year of a global pandemic. Now, it's time for my good friend and colleague Patricia Singer to serve as our new president. The board elected her last night and I am very proud of her, and all she has done to prepare herself for this new position. This will be her first time serving as our board leader. She's ready and I believe in her ability to take us into 2021 and beyond. Also, we elected our colleague Jack Souders to be Vice-President. Trustee Souders is a veteran boardsman and will serve us with dignity in the coming year. I was elected Clerk for 2021 and look forward to serving in this position once more. We are ready for 2021!
*Please take the time to visit President Singer's official Facebook page, Instagram, and Twitter to "like" and "follow" her so that you can stay abreast of all of the latest news she has to share.
---
Monday, December 14, 2020 8:23 AM
Happy Holidays from the Ocean View School Disrict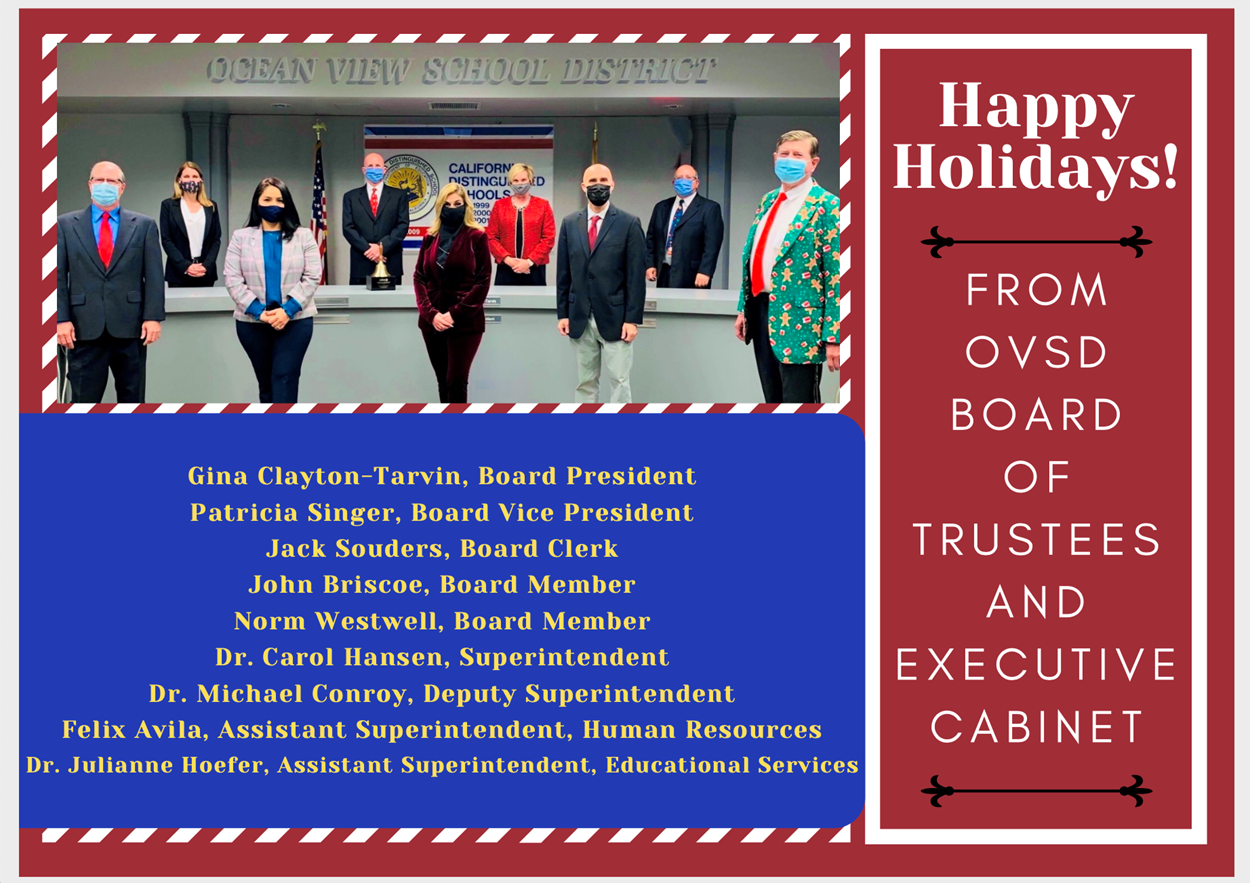 ---
Saturday, December 12, 2020 1:50 PM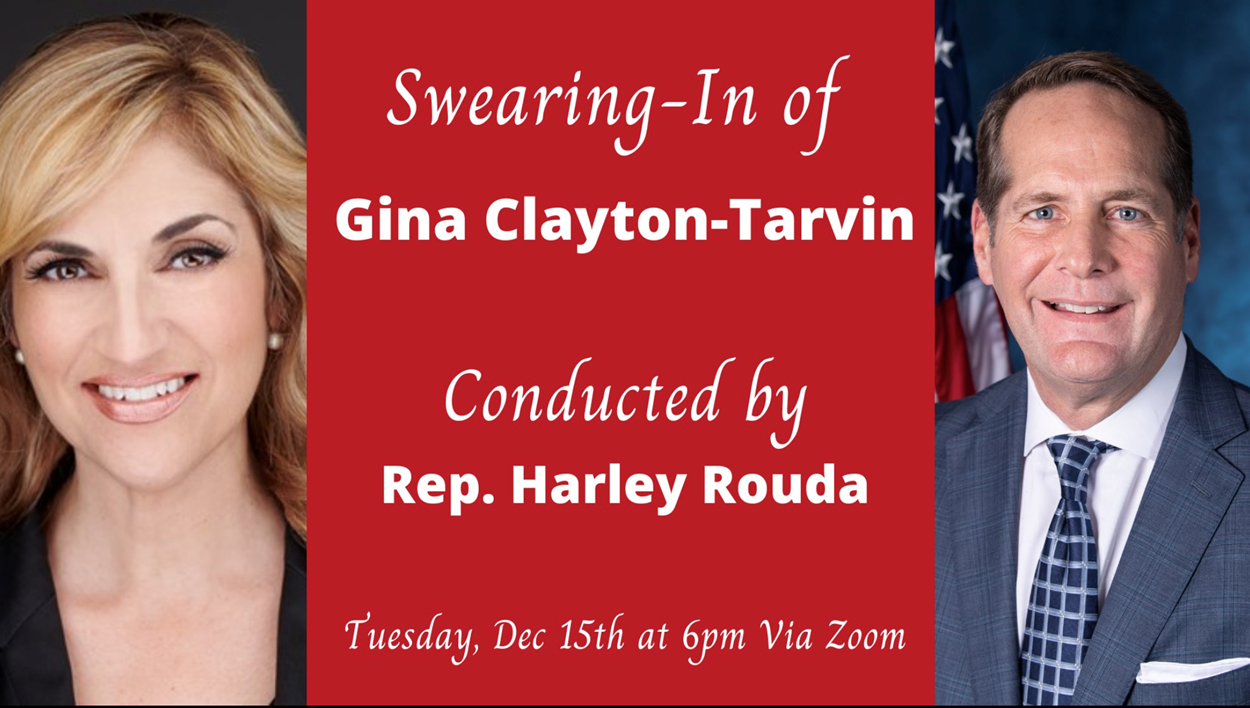 Huntington Beach, CA-Please join the OVSD Board of Trustees for my 2020 swearing-in on December 15th at 6:00pm administered by U.S. Representative Harley Rouda, live from Washington DC. Also, we are pleased to welcome new Interim Huntington Beach Police Chief Julian Harvey to be introduced to the OVSD Board and community. He will make a brief report. Should you wish to make a public comment, you may do so in-person at 16700 Pinehurst Lane, Huntington Beach, Building A, while wearing a mask. Also, public comments can be submitted here: www.ovsd.org/comment and will be read into the record by the Clerk of the Board. To watch the swearing-in and meeting, please attend via zoom at https://www.ovsd.org/boardmeeting (link in event) or by watching via YouTube at https://youtu.be/Y4VxsXH4Z4I.
---
Thursday, December 3, 2020 6:00 PM
Video from Special Board Meeting, Hybrid Update
Huntington Beach, CA-Special Board Meeting/Update on the OVSD Hybrid Schedule


Governor's Stay At Home Order
Yesterday, in response to an increase in coronavirus cases throughout the state, Governor Newsom announced a new stay at home order for regions of California where hospitals are in danger of exceeding capacity. Although this order imposes restrictions on businesses and various activities, it does not affect in-person instruction for school districts that have already opened. The Governor stated that schools should remain open with the necessary precautions in place. In alignment with the Governor's order, OVSD schools will remain open for in-person hybrid instruction.
State and local health officials have cited a large body of evidence that schools' health and safety measures, which include physical distancing, masks, smaller cohorts, timely contact tracing and notifications, and enhanced cleaning and disinfecting protocols, have been effective in combating COVID-19. Dr. Ghaly, secretary of California's Health and Human Services Agency, has said schools are not the source of the recent COVID-19 surges and continue to have low case and transmission rates. OVSD's COVID-19 Dashboarddata provides further evidence that schools are not creating or contributing to the recent increase in confirmed cases. Thus far, OVSD has not had any person-to-person transmission in schools or other facilities. This is largely due to your diligent efforts in helping to keep our schools safe. Together, our staff and students continue to follow guidelines and protocols on our campuses and parents continue to support these important efforts, which is making a difference.
Since discussions began on November 5 about enhancing and modifying the current hybrid schedule, the COVID-19 case rates in Orange County have nearly quadrupled. Adding more students to our classrooms at this time would prohibit OVSD from adhering to the California Department of Public Health's guidelines for social distancing and small cohorting, which could lead to increased exposure to COVID-19 for students, staff, and families. The District's overarching goal is to keep students in school while balancing the wellness and safety of our entire community.
OVSD will maintain the current Hybrid schedule until further notice. However, when COVID-19 cases become more manageable, the District will augment the current split week schedule with more time in school and more direct instruction via Zoom when students are at home. A longer school day will allow for more socialization and instruction. The plan also allows children to keep attending school on the same days to minimize disruption to family schedules.
We will continue to monitor COVID-19 rates in our community, and any changes in the hybrid schedule are dependent upon a decrease in the current COVID-19 surge. A tentative timeline for implementation of the enhanced Hybrid schedule is:
Elementary Schools - January 25th
Middle Schools - February 8
We appreciate your continued partnership, flexibility, and patience as we navigate this challenging and unprecedented chapter in OVSD's history together.
---
Thursday, December 3, 2020 5:01 PM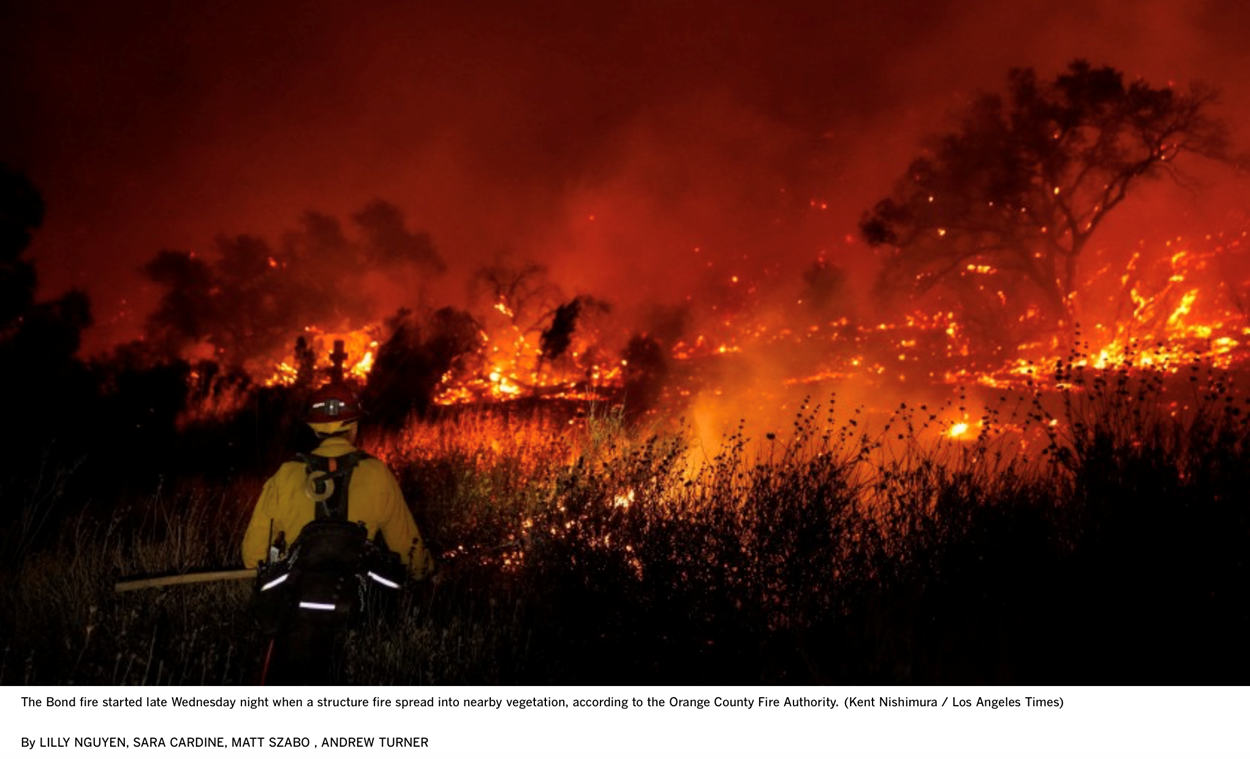 Silverado Canyon, CA-Bond Fire
Continues, OVSD Remains Open. Yesterday I spoke to reporter Lilly Nugyen of the LA Times about OVSD response to the Bond Fire and poor air quality. We will not shut schools as neighboring districts have, we use AQMD data on a daily basis to determine local conditions. Although air quality was at the hazardous conditions in OVSD, we made the decision to remain open as Cohort B was already at school when conditions worsened. Each school made decisions to keep students inside. Each day the District will reevaluate conditions and make appropriate decisions based on expert data.
---
Wednesday, December 2, 2020 2:20 PM
College View Ribbon Cutting and School Tour
Huntington Beach, CA-President Clayton-Tarvin, Superintendent Hansen, Deputy Superintendent Conroy, and Principal Burney narrate this video about the College View Grand Re-Opening and Ribbon Cutting. Brand new interior designs, HVAC systems and playgrounds are highlighted. Measure R funds were used to complete this $18M project.
---
Tuesday, November 24, 2020 5:00 AM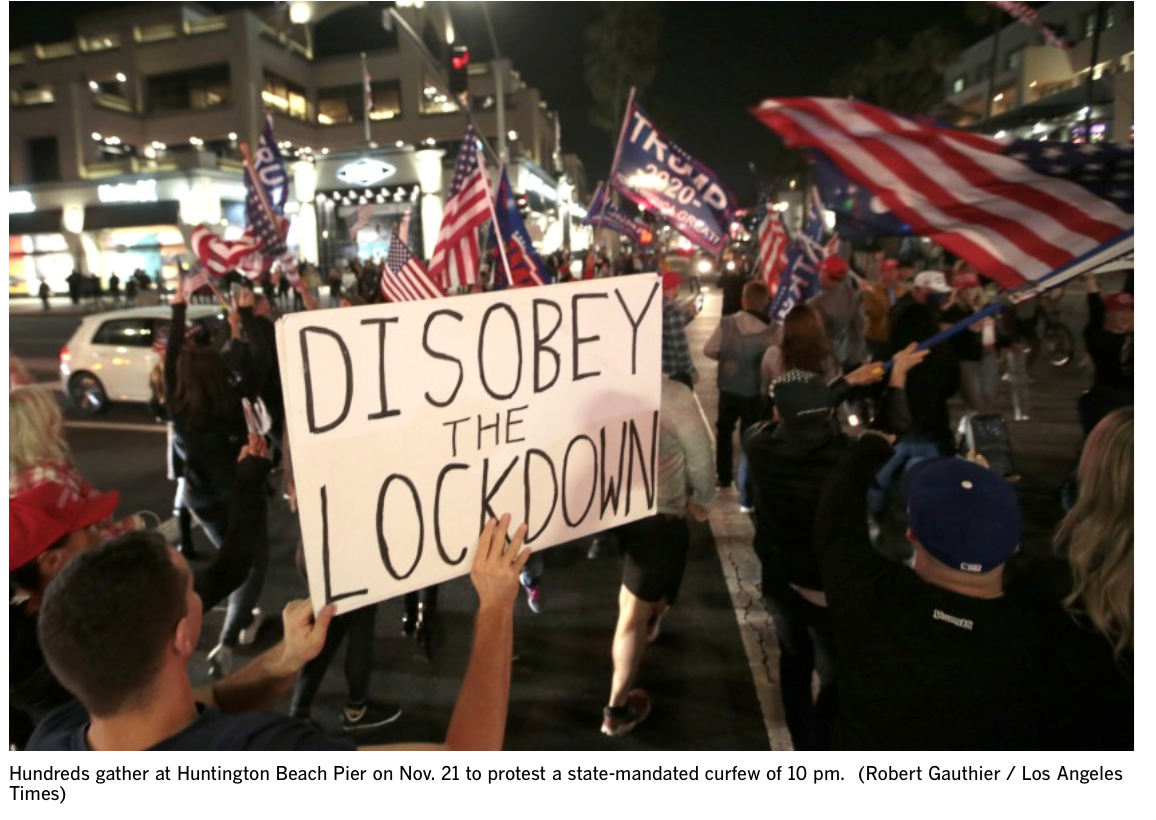 Huntington Beach, CA-Thank you to LA Times' columnist Gustavo Arellano for always taking a closer look at HB, and writing about the sometimes spirited take on matters Californian. Surf City is my town since 1993. Thanks for highlighting my voice, and for always telling the stories of HB for better or for worse. We love our neighbors all the same. Please visit the link above for the column.
---
Thursday, November 19, 2020 2:18 PM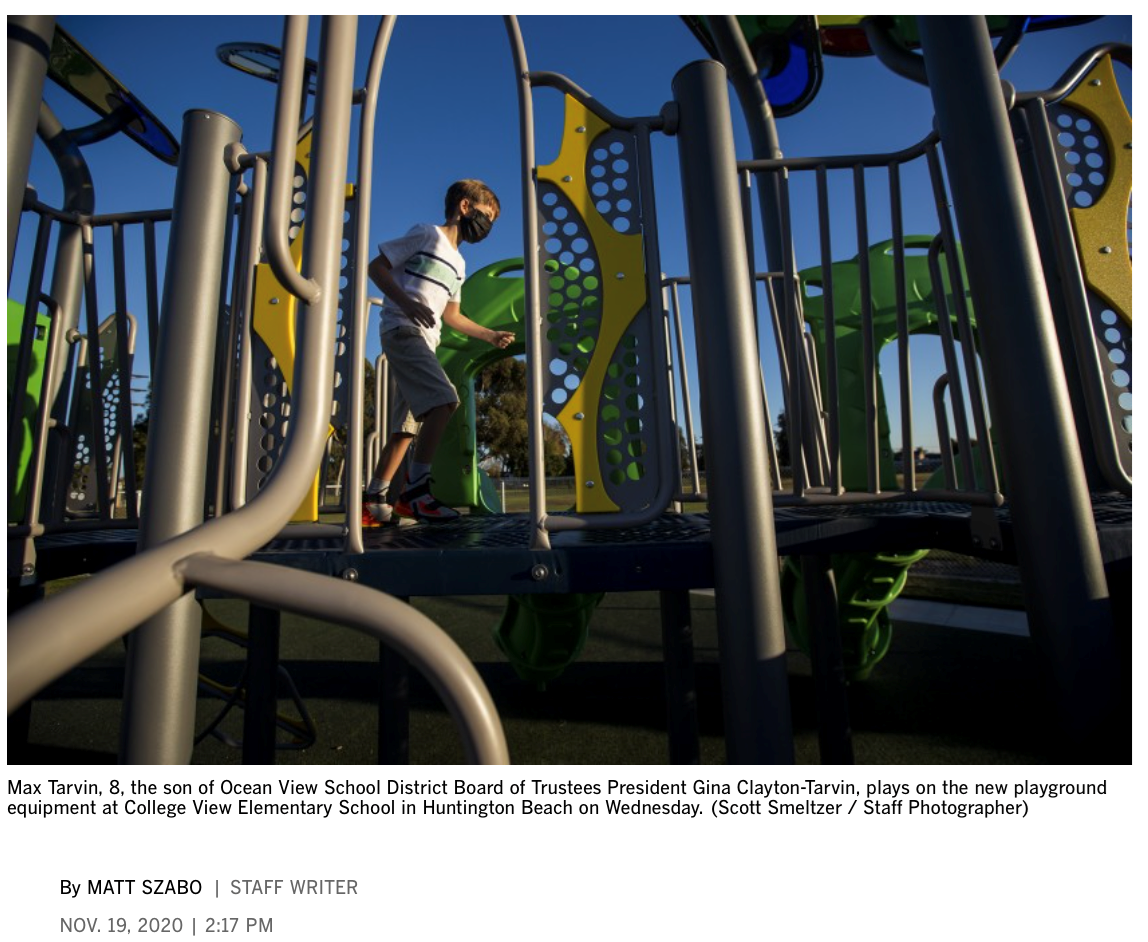 Huntington Beach, CA-We celebrated the reopening of College View Elementary, following an $18 million modernization. While we couldn't have a traditional Grand Reopening, due to COVID-19 restrictions, we commemorated the special occasion with a Ribbon Cutting Ceremony with our Board Members Vice President Patricia Singer and Clerk Jack Souders, Superintendent Dr. Hansen, HB City Council Mayor Pro Tem Kim Carr and staff. We'll be sharing more of this beautifully transformed school in a video coming soon. Thank you LA Times reporter Matt Szabo for reporting.
---
Wednesday, November 18, 2020 12:01 PM


Fountain Valley, CA-Please click hyperlink above to view presentation for Vista View's modernization plans. Designs are being formalized now for the eventual start of projects to begin sometime in summer 2021. We are excited to utilized Measure R funds in such an innovative way.
---
Tuesday, November 17, 2020 6:55 PM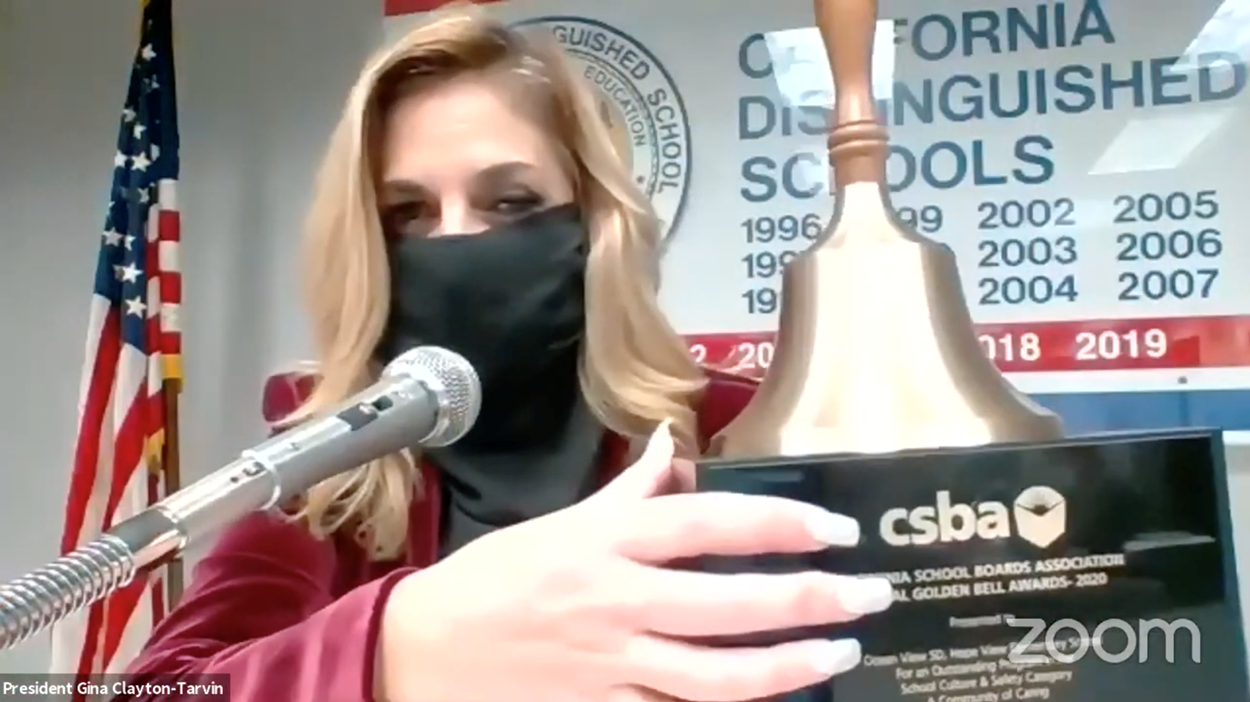 Huntington Beach, CA-OVSD Wins CSBA Golden Bell Award
. The Ocean View School District Board of Trustees are members of the California School Board's Association (CSBA). Each year CSBA provides recognition to a select school districts for outstanding school programs. For the 2020-21 school year, OVSD earned the Golden Bell in the School Culture and Safety Category for Hope View Elementary School's "A Community of Caring." Hope View coordinates a strong and purposeful Social Emotional Learning Program, which integrates the guide dog of America Program. Our teacher of the year, Holly Sjogren leads the program, regularly raising guide pups in her classroom. Now, other schools are beginning to adopt the program, for example we now have a guided puppy in training at Mesa View. Great work Team OVSD!
---
Monday, November 16, 2020 1:40 PM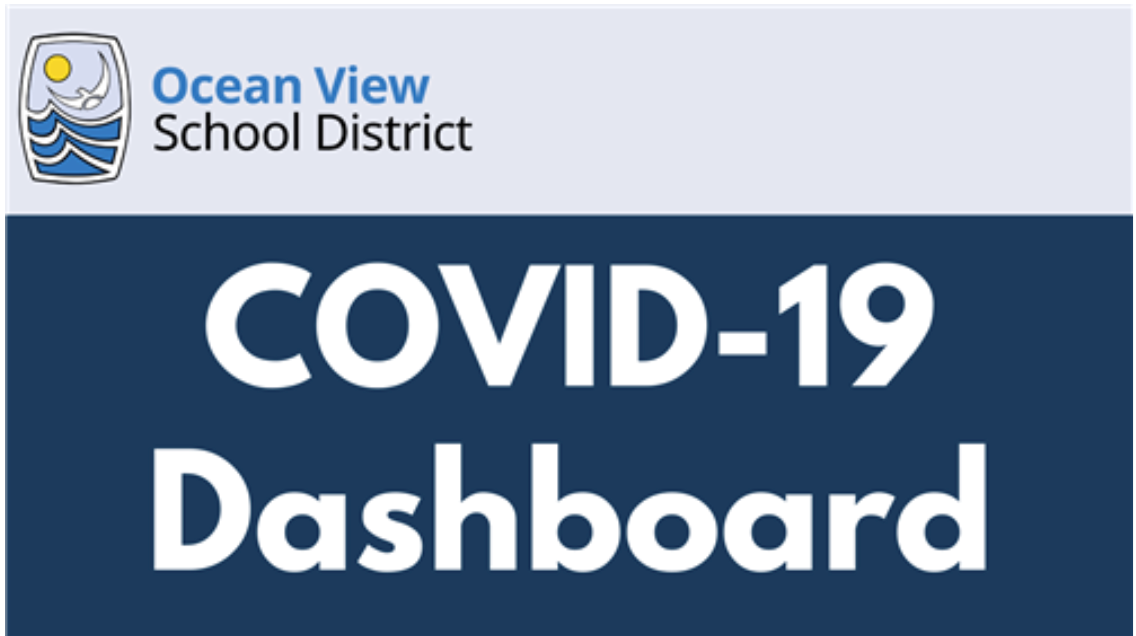 Huntington Beach, CA- OVSD Schools to remain open in Purple Tier. Also, see the updated COVID Dashboard. Please review OVSD's COVID Dashboard, with current cases and those recovered as well. Orange County has moved back into the Purple Tier, however, school districts, including OVSD, that have reopened for in-person instruction, are not required to close. Keep up the work of social distancing, not gathering in large groups, and wearing face coverings to keep infections down.
---
Thursday, November 5, 2020 5:00 PM
Special Board of Trustees Meeting-In Person School Review


Huntington Beach, CA-OVSD Board of Trustees Meeting, Live Now. We anticipate the Board giving direction to our staff. You can watch it here now.


---
Friday, October 30, 2020 8:00 AM
Vote 🗳 Center at OVSD, starting Friday, 10/30!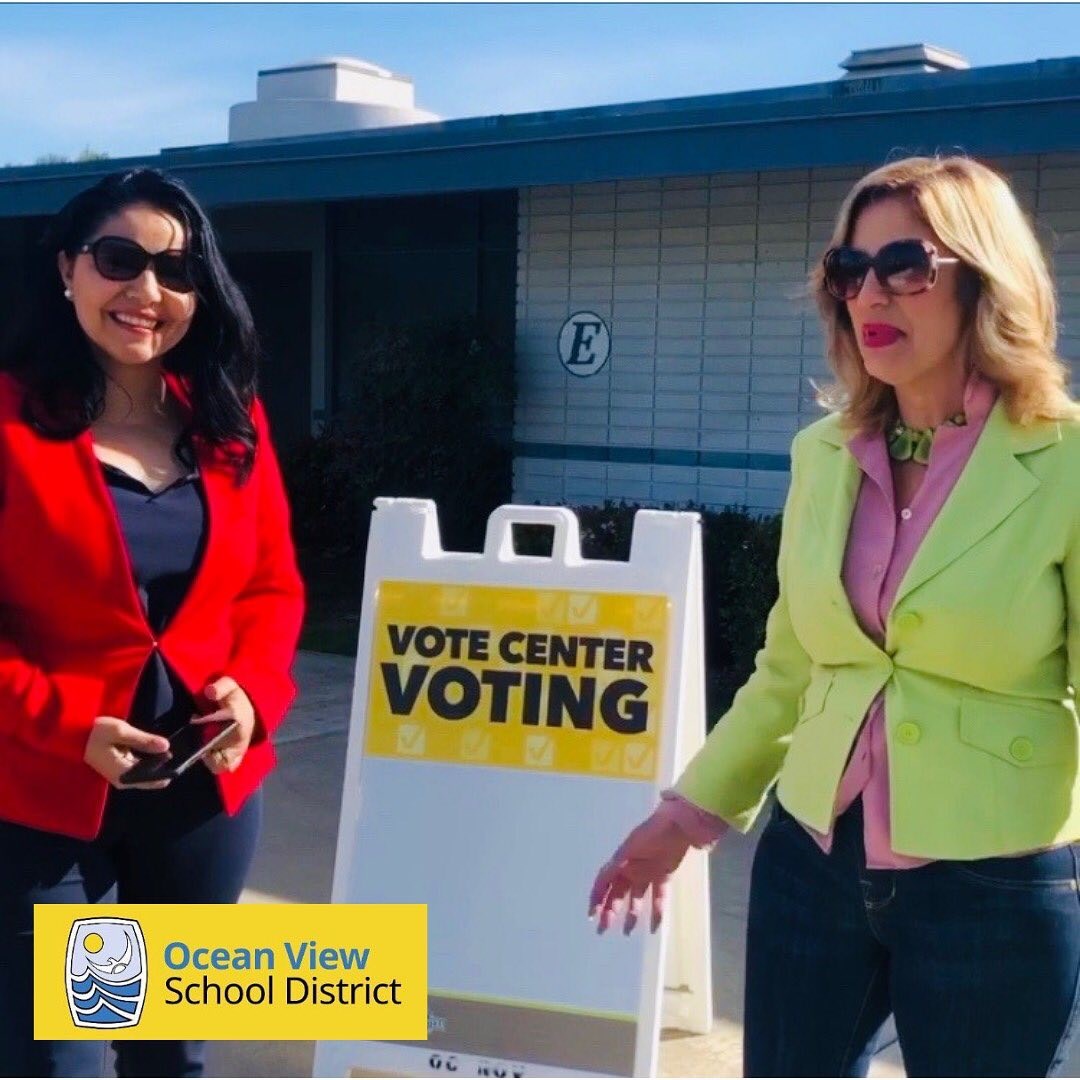 Huntington Beach, CA-Starting on today, Friday, October 30, 2020, and until Election Day, you can vote in person at our district office. Also, if you haven't received your envelope to vote, lost it, or not registered and qualify, you can do so at any polling station. Starting tomorrow, October 30 at 8 a.m., you can vote in person at any OC Vote Center, but we have one right here at OVSD 17200 Pinehurst Lane, HB 92647, Building E. *Note: Photo of V.P. Patricia Singer and me taken pre-pandemic/mask mandate during primary election 2020. Voting Center is back at OVSD!
---
Wednesday, October 28, 2020 5:00 AM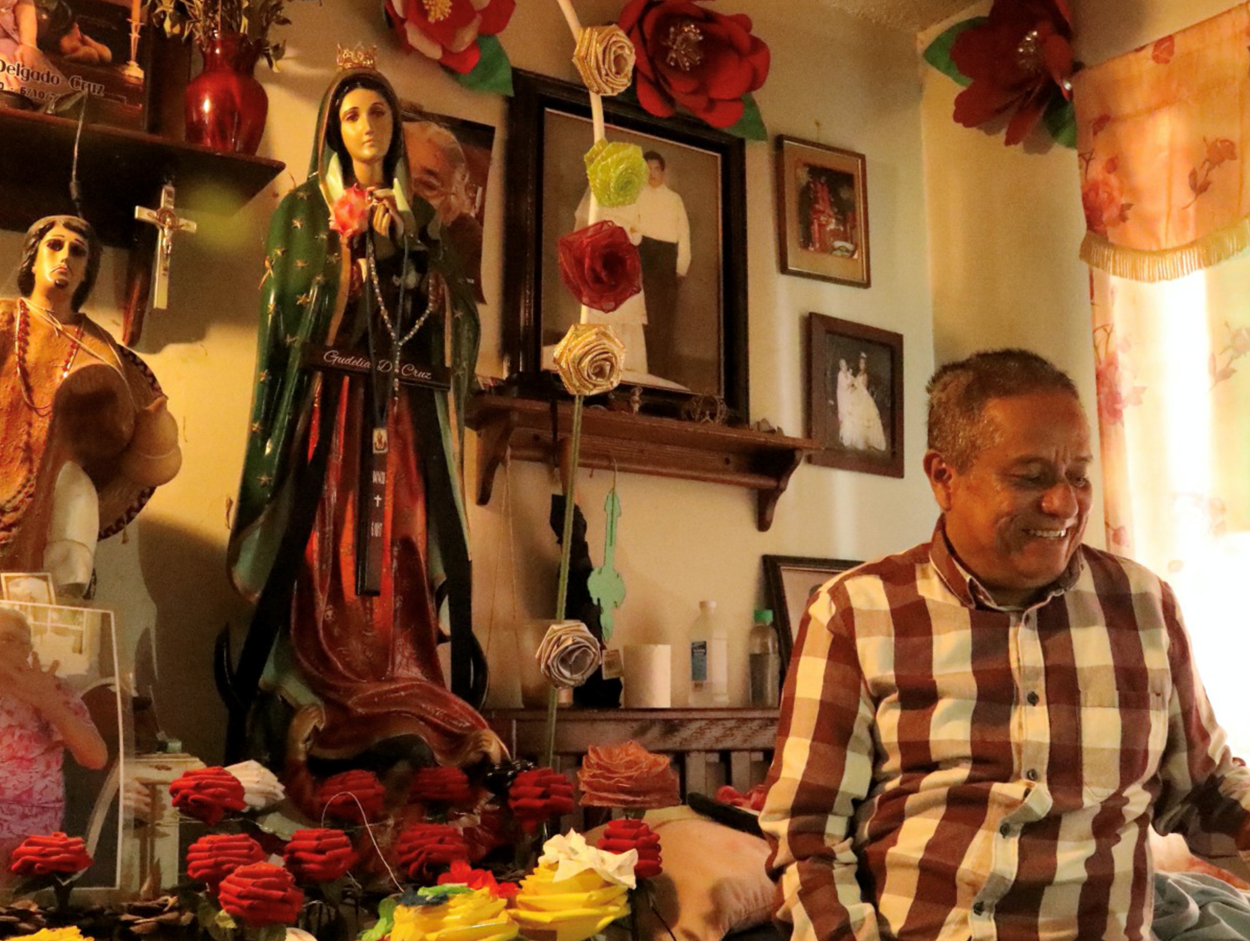 Huntington Beach, CA-Thanks to LA Times reporter Priscilla Vega for a great story on our Oak View Community, especially local hero Oscar Rodriguez. He's done so much for HB already, it seems, he's just begun. Please read this to understand his commitment to our HB residents, especially our kids. I appreciate being able to have given input for this piece. Lastly, please know that Congressman Harley Rouda and I agree, a vote for Oscar Rodriguez is a vote for our children's health and safety. Our children will always be his first priority.
---
Wednesday, October 21, 2020 5:25 PM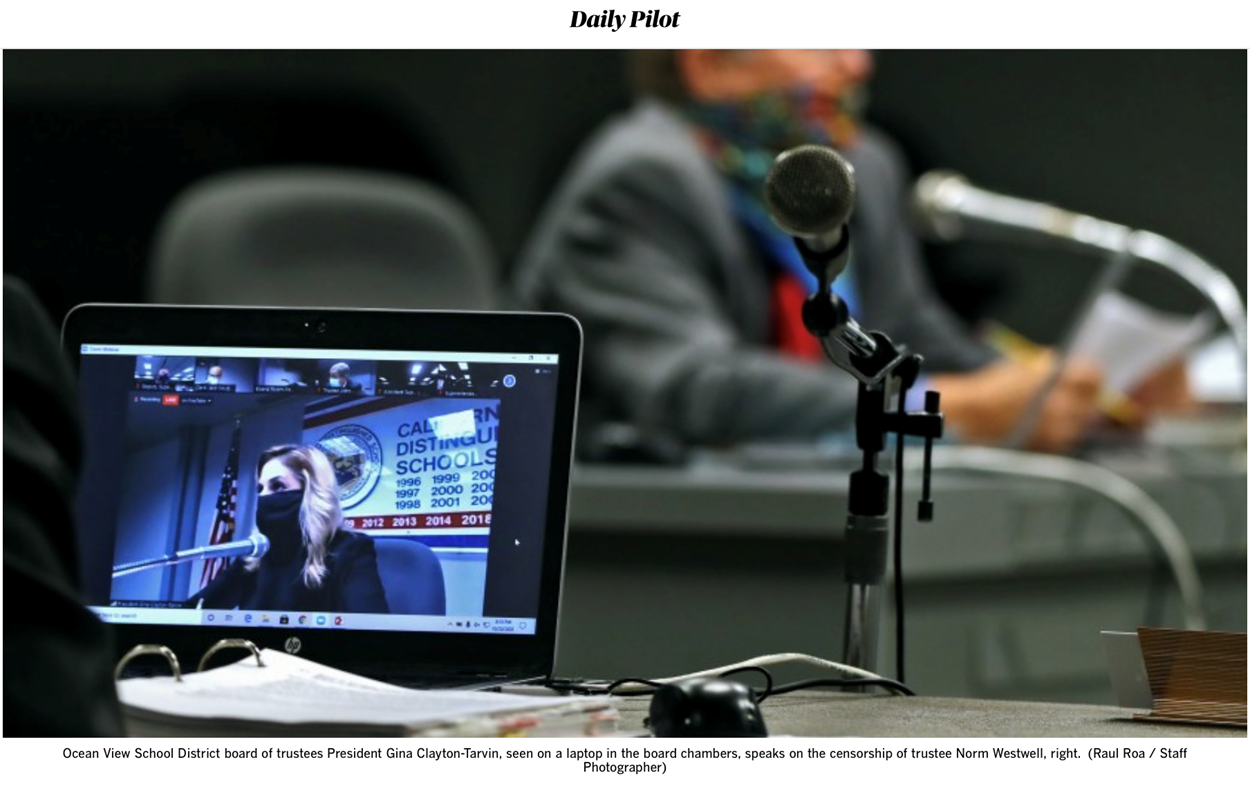 Huntington Beach, CA-Last night at the board of trustees' meeting, in a 4-1 vote, we decided to censure Trustee Norm Westwell for the 2nd time. Unfortunately, Westwell continues to disrupt, malign, and harass staff members, district parents and students. His continued disrespect of community members and colleagues cannot stand. This behavior is unacceptable and must cease. As seen in the photo by the LA Times, Westwell also refused to follow our district policy and CA health order and wear a proper mask, donning a scarf on his face instead. I asked him to do as I do and wear a medical grade mask and a face covering, he refused, turning his camera off, turned his back, and attempted to hide face. We all must be in compliance, just as we require our students and staff to do. He must set a proper example or he won't be allowed to enter the boardroom for our next meeting in November. Please read this very thorough and accurately written article by reporter Matt Szabo for more details.
---
Tuesday, October 20, 2020 8:33 PM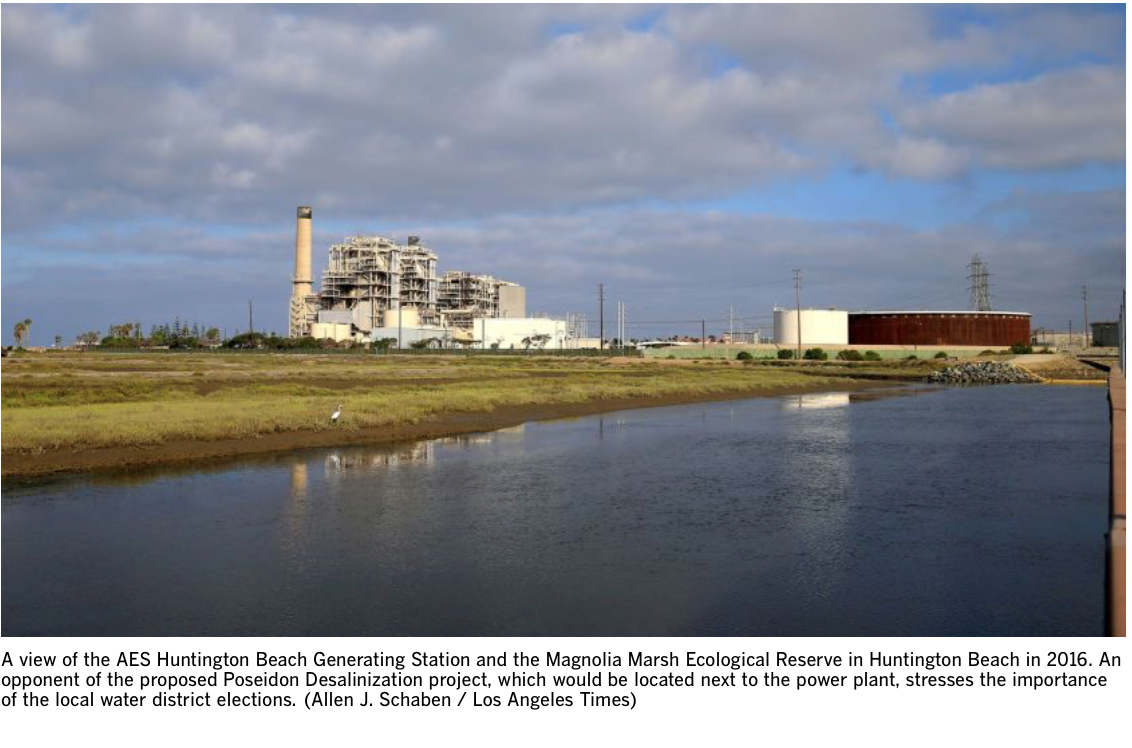 Huntington Beach, CA-Michelle Steel is not the right fit to represent us in Congress. The LA Times has published this bipartisan opinion piece that OVSD Trustee
Jack Souders
and I have written. Health and safety of our children is at stake. We must work to re-elect Congressman
Harley Rouda
to ensure that our children won't be poisoned by gross polluters, the same that Steel took thousands of dollars in special interest campaign contributions. She fought OVSD and we can't allow another trash dump to poison our students and teachers in Oak View or anywhere else ever again. Trustee Souders and I urge you to vote wisely in Congressional District 48. Vote Sierra Club endorsed Rep. Harley Rouda. Our children's lives depend on it. Read full OpEd by clicking hyperlink above.
*These are the opinions of Trustee Souders and myself and not the entire board of trustees. This is first amendment protected speech, and titles are used for identification purposes only.
---
Tuesday, October 20, 2020 7:17 PM
Board Meeting, Trustee Westwell Censured
Huntington Beach, CA-The Board of Trustees approved a resolution censuring Trustee Norm Westwell. Resolution No. 10:2021, initiated by Board Clerk Jack Souders, cites OVSD Board Bylaws, Board Policy, Robert's Rules of Order, and lists detailed findings regarding Trustee Westwell's conduct. The Resolution proclaims that the Board "disapproves of the aforementioned conduct and finds it to be a violation of the Board Bylaws, and that unacceptable behavior shall not be tolerated." It states that Trustee Westwell is ordered to "treat fellow Board Members and the Public with dignity and respect at all times."
---
Wednesday, October 14, 2020 1:12 PM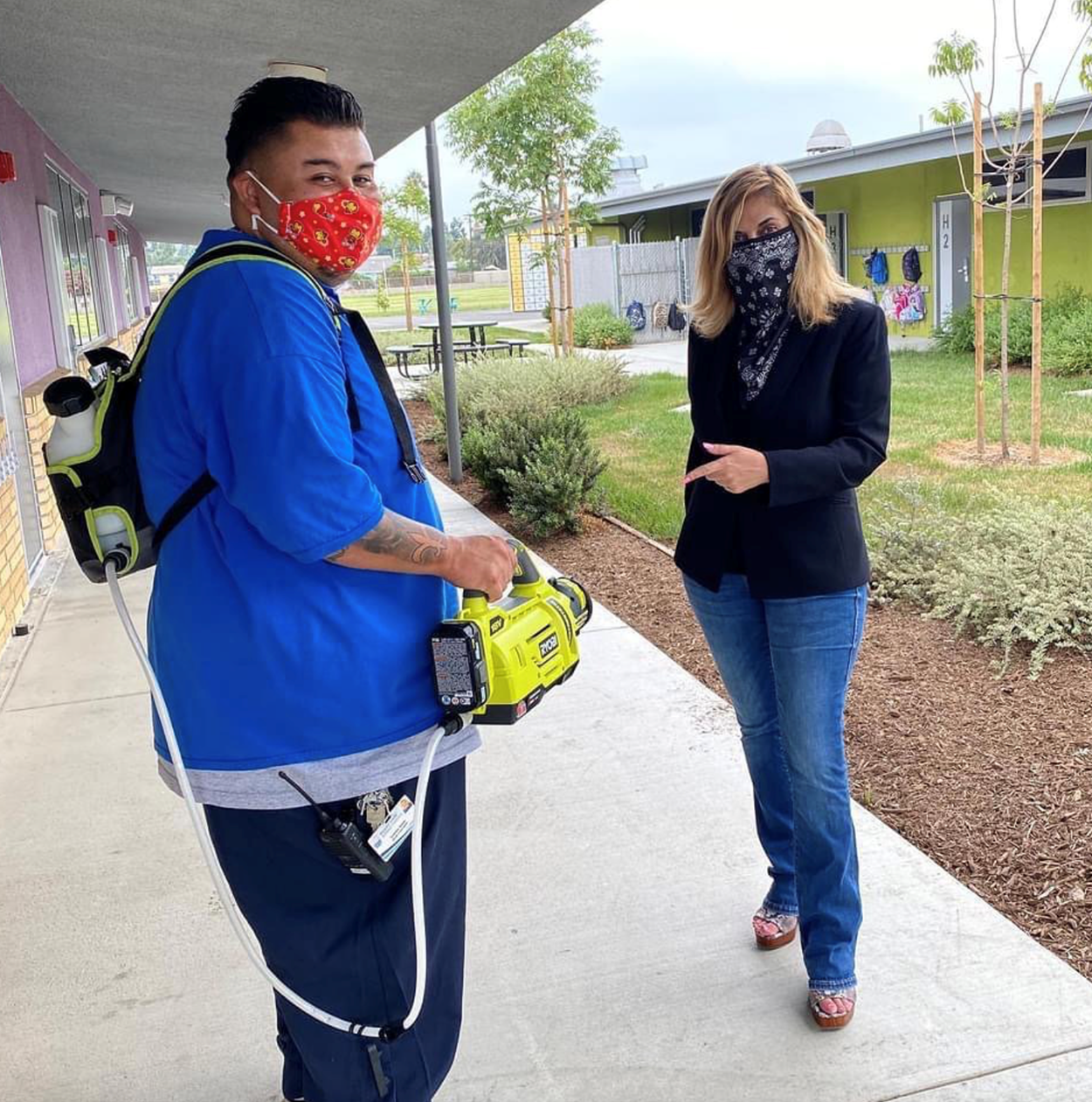 Westminster, CA-Westmont School staff is working it with their safety protocols from sanitizing classrooms and playground equipment to individually bagged student supplies. Principal Broderson also highlighted their emergency program for trauma mitigation. Wow Westmont, you're doing it all. We are so proud of you.
---
Friday, October 9, 2020 5:00 PM
OVSD Trustee and surfer 🏄 Jack Souders endorses Oscar Rodriguez for HB City Council!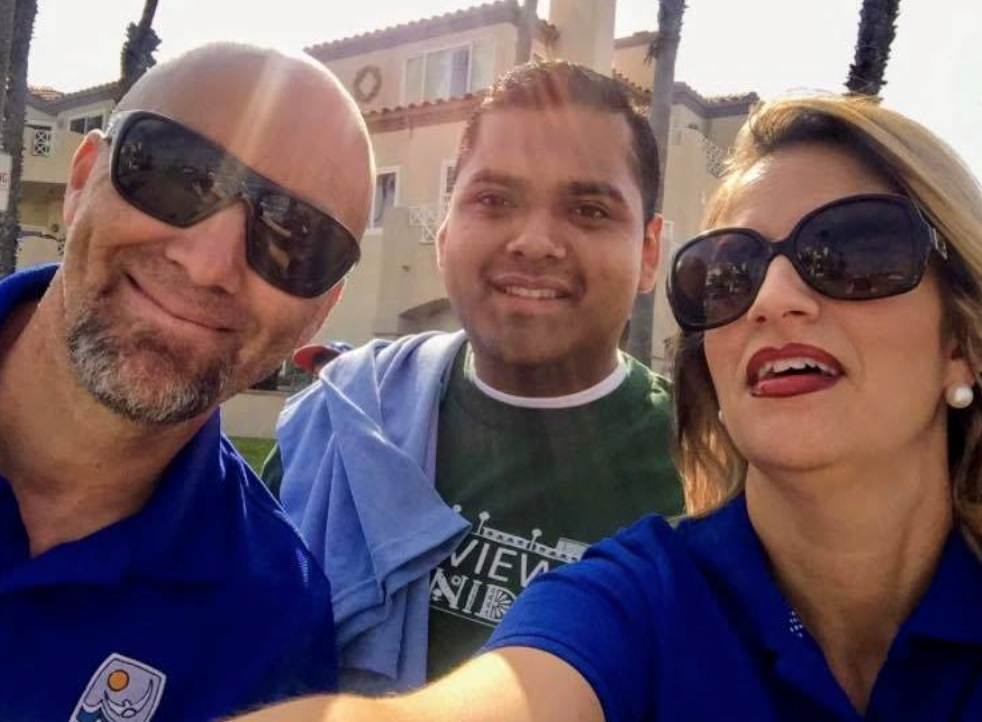 Huntington Beach, CA-Political Party is irrelevant when the preservation and defense of our environment is at stake. Lifelong surfer, HB resident, teacher, and school board trustee Jack Souders has made the call, he's on Team Oscar. When we needed a champion for the people of HB to fight for our students and staff to breath clean air, Oscar was there. As an avid lover of our beaches and ocean, Trustee Souders knows the only candidate to support is Oscar, as he's been a leading voice in fighting the Poseidon project in SEHB. Oscar will work to provide protections for our coastline and surrounding communities. What do you want this election, to stick to the same old partisan ways, or to think outside the box and get behind a grassroots native of HB? Trustee Souders and I may not be in the same political party, but we agree, Oscar Rodriguez is the right person to represent all of us in Huntington Beach. Let's do this HB, vote
now!
*Disclaimer: this post is my free speech and made on behalf of Trustee Jack Souders and myself, not the entire OVSD Board, not in coordination with any candidate, or a candidate controlled committee. Titles used for identification purposes only. Image is public domain, and taken pre-pandemic.
---
Thursday, October 8, 2020 4:21 PM
General Election 🗳 2020!
Santa Ana, CA-There's nothing like sharing the experience of voting with our own children. My son Max and I visited the OC Registrar of Voters just now, got to see our old friends who keep this excellent agency running like a fine oiled machine, and to vote for our preferred candidates. No matter who you vote for, please get to the polls and make your voice heard.
---
Tuesday, October 6, 2020 6:00 PM
Regular Board of Trustees Meeting Video
Huntington Beach, CA-Video from Regular Board of Trustees video of Dr. Carol Hansen, Superintendent, providing the Board with an update on the reopening of our school campuses. On September 28, schools opened for in-person instruction with our hybrid model. Staff reported that health screenings and touch-less temperature checks went smoothly, and that classroom safety enhancements were in place and being used effectively. In the event of a positive COVID-19 case, she said the District would take swift action, collaborate with the OCHCA, follow specific protocols established, and provide transparent communication. In addition, as recommended by the Governor, OVSD has started surveillance testing for all staff.
---
Tuesday, October 6, 2020 1:40 PM
Voting Has Begun, HB USA 🇺🇸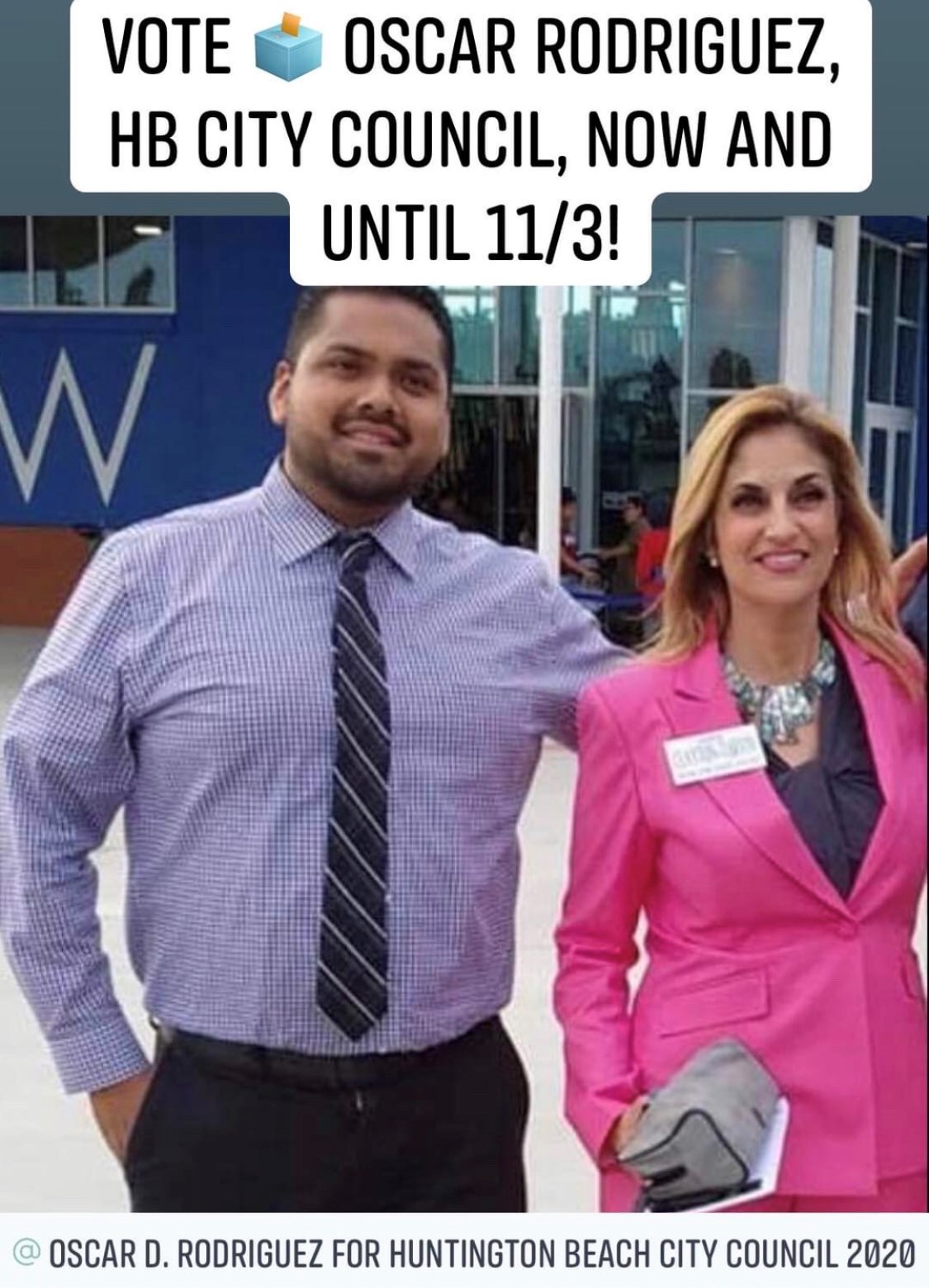 Huntington Beach, CA-Let's make the move to a more balanced Huntington Beach City Council with a vote for an actual community servant that cares about ALL of HB's residents. Whether it be fighting the corporate polluter across the street from our Oak View Schools in Ocean View School District, to feeding kids in need and working to save Perry School in Huntington Beach City School District, to providing the largest weekly food distributions in HB for those in need during the COVID19 Pandemic, Oscar does it all. He's a local hero.
---
Tuesday, October 6, 2020 12:07 PM
Honorable Trustee Keri Kropke for North Orange County Community College District, Area 7
Brea, CA-It is with great pleasure that I endorse longtime teacher, special education provider, mother, and Brea Olinda school board trustee Keri Kropke for NOCCCD, Area 7. Her dedication to students is second to none, and her advocacy on behalf of those struggling to afford college is exemplar. Her commitment to giving voice to students and their professors is proof positive of her lifetime dedication to public education. Of course Trustee Kropke is the right person for NOCCCD, and not one who will denigrate students and staff, but instead empower and uplift. Please watch this video to learn more, and share this post to inform the residents of NOCCCD.
Keri Kropke's Plan for NOCCCD:
•College Affordability
•Increased Mental Heath Services
•Support College Educators and Staff
•Maintain District Fiscal Stability
Keri is proud to be endorsed by the United Faculty Association; Adjunct Faculty United, Local 6106; and CSEA, Chapter 167.
*This endorsement is my free speech, made on my own behalf, and not on behalf of the OVSD Board of Trustees.
---
Thursday, October 1, 2020 10:42 AM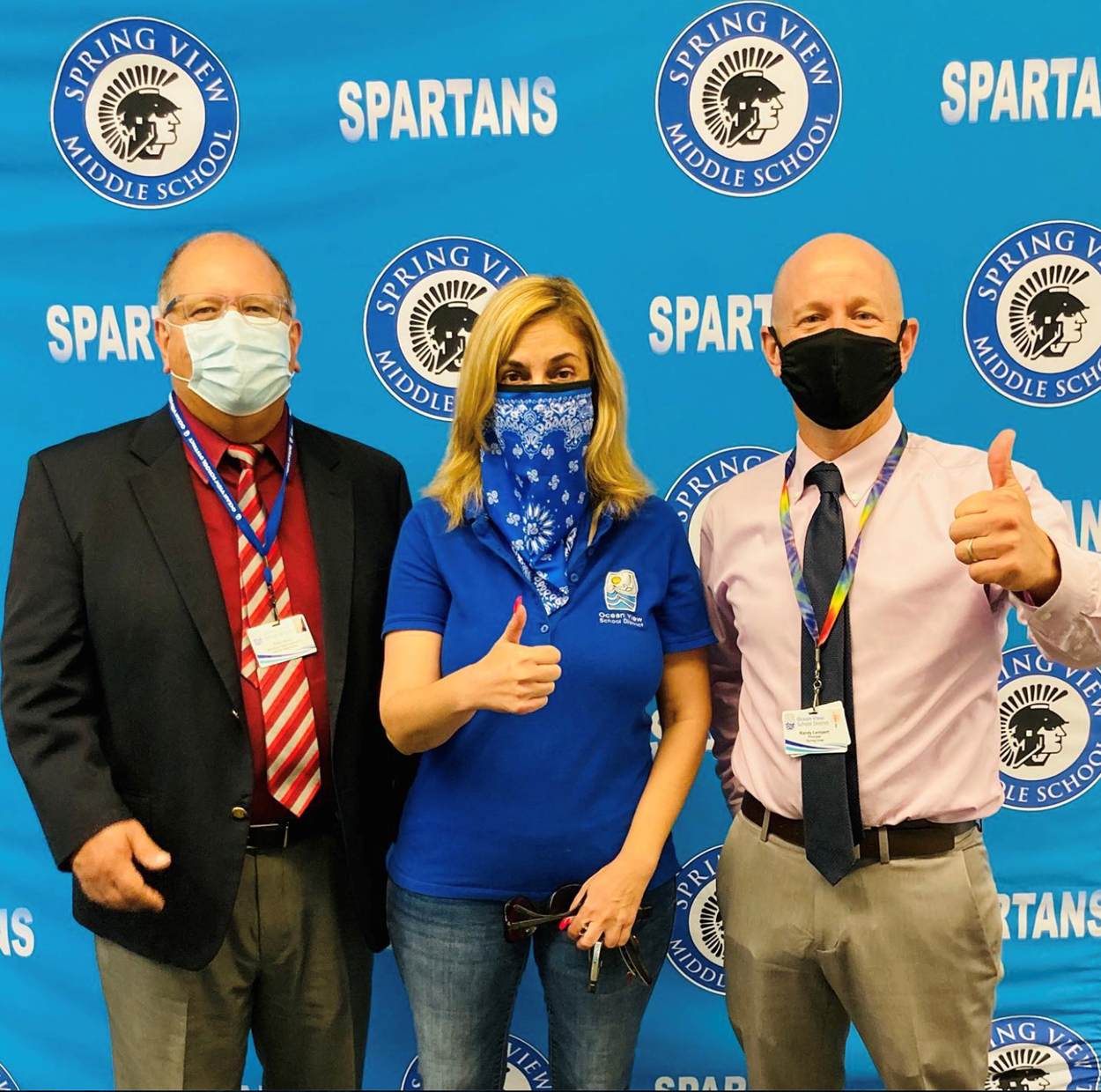 Huntington Beach, CA-Spring View First Day of School, Cohort B. Wow, you're amazing Spring View All is going well at our Spring View Middle School and we were so happy to see all of our students and teachers there, all ready to learn, with masks on and engaged. Our OVSD students are the best behaved kids I know. Visited all the classrooms with Mr. Lempert, principal and Mr. Avila, Assistant Superintendent, Human Resources. Thanks to Ms. Trace and Mr. DeLaChica for letting us peek in to listen and learn. Onward and upward, Spartans!
---
Wednesday, September 30, 2020 7:34 PM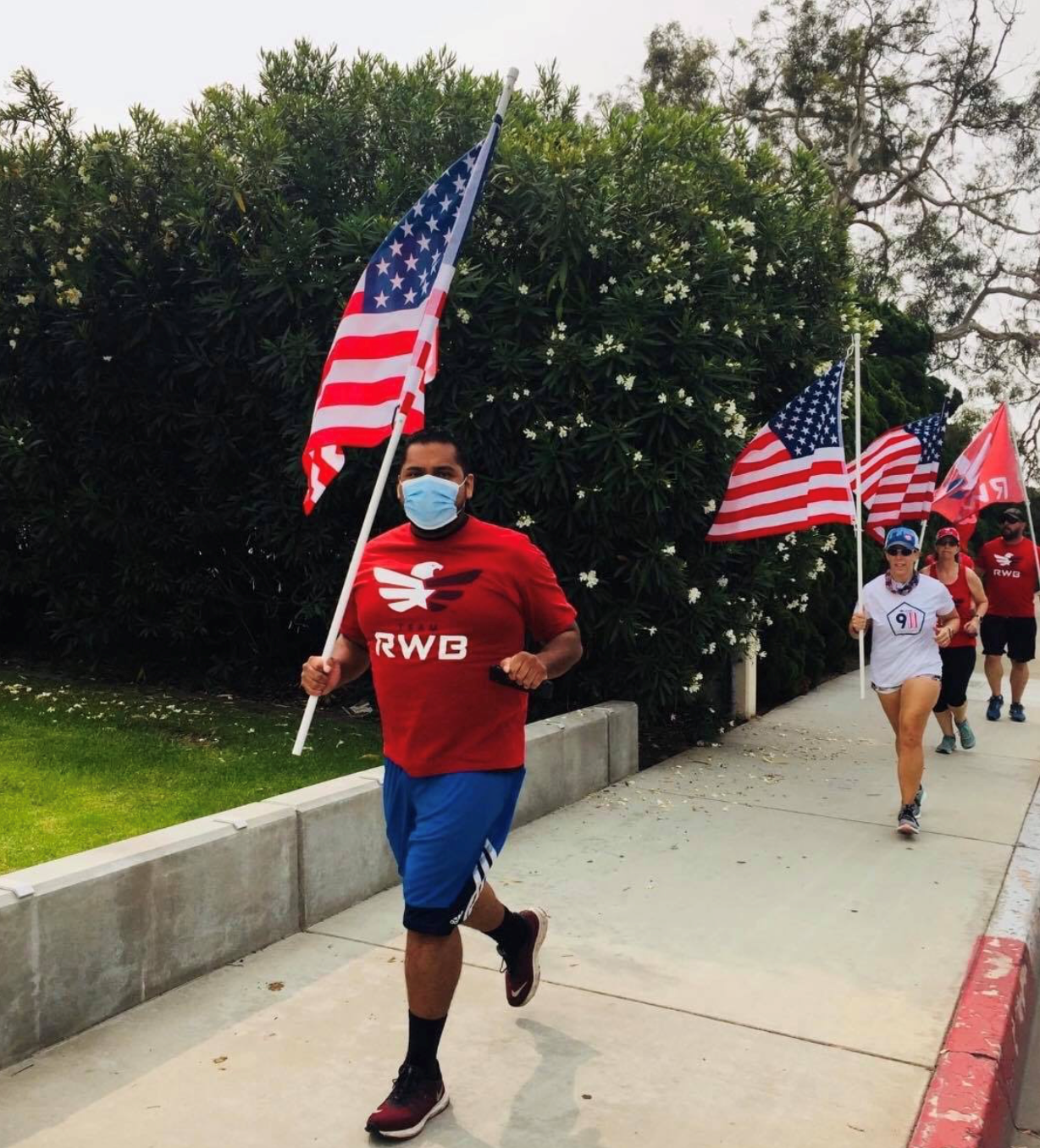 Huntington Beach, CA-When someone this extraordinary makes a commitment to serve the public, we should all stand up and take notice. No matter who you are, what party you belong to, which neighborhood you live in, Oscar Rodriguez will represent you. He is not just a local champion for environmental justice, he is a hero to the children he fought to protect in Ocean View, HB. He advocated for students and teachers that were being polluted by the Rainbow Trash Dump in the heart of Surf City in Oak View beginning in 2015. He's been a driving force to save Perry School in HBCSD this year. Oscar Rodriguez has been a leading voice on stopping HDD and gentrification in HB since 2014. He's been providing food to the community during the COVID Pandemic and does it all on his own time and dime. Oscar is the only candidate to take on Poseidon for SEHB, fighting this project since 2016. He works on a daily basis providing housing for our U.S. Military Veterans, and runs to honor the victims of 9/11. He serves without being asked, gives to all, and turns no one away. I wholeheartedly endorse patriot Oscar Rodriguez for HB City Council. Join our bipartisan group, and consider him for your vote starting this October 5th, with Election Day on November 3rd.
Disclaimer: This endorsement is protected free speech and made on my own behalf, not for the School District itself, and not in coordination with the candidate, or a candidate controlled committee. Titles used for identification purposes only. All images are public domain.
---
Monday, September 28, 2020 11:46 AM
KNBC4 News Report, All Schools Open 🍎 in OVSD!
Huntington Beach, CA-Schools Open
in OVSD. Such exciting news. We at OVSD were just featured on KNBC4 and for our in-person school reopening for all General Education students, as well as our September 9, 2020 opening for Special Education students. OVSD always first in everything, vanguards in education because we have excellent relationships with our labor groups including our hardworking teachers and staff. Doesn't cost us a thing but mutual respect and care for employees. This is what having a positive working relationship with unions equals. Click link to view KNBC4 news report.
---
Friday, September 25, 2020 11:50 AM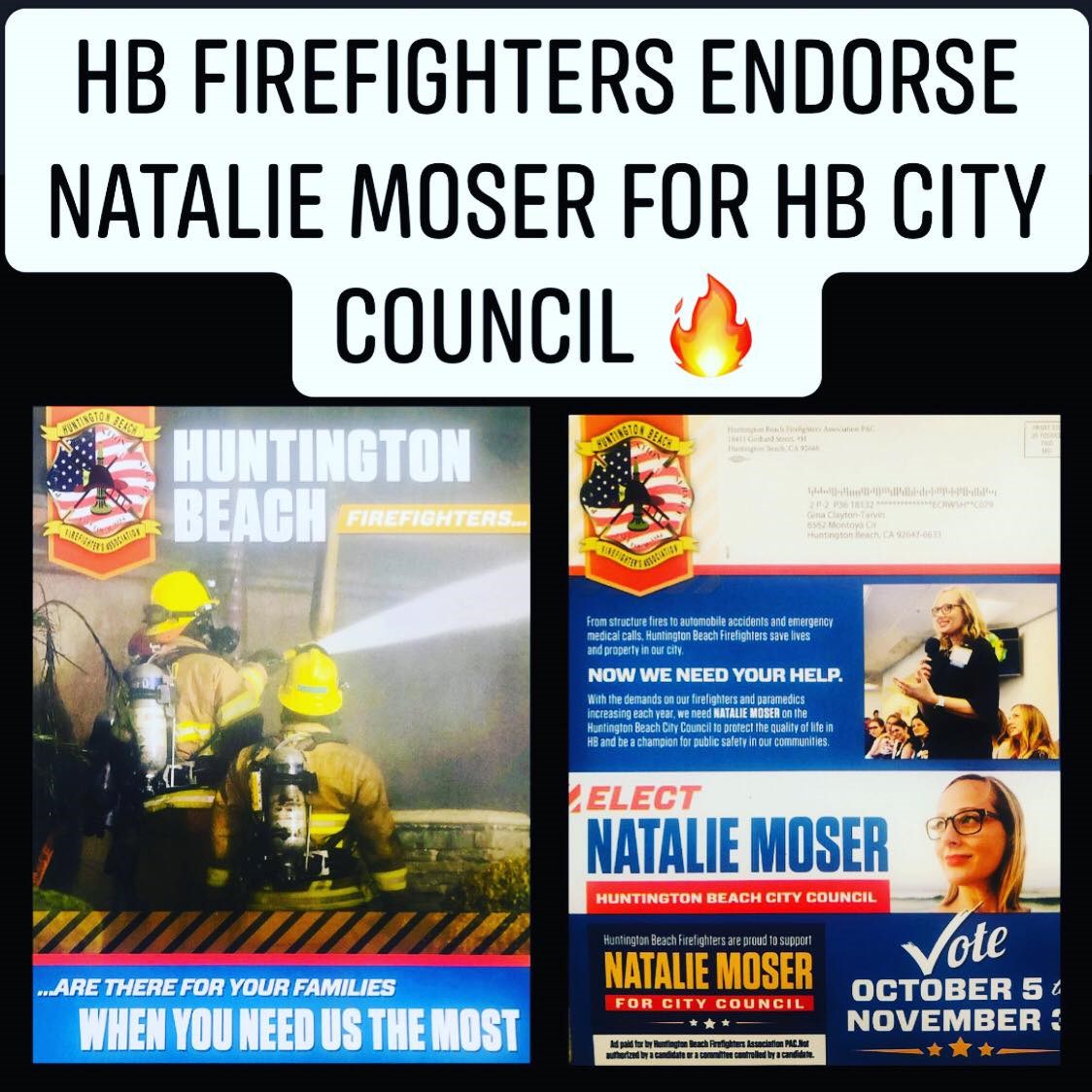 Huntington Beach, CA-Amazing work, Natalie Moser has been endorsed by the Huntington Beach Firefighters' Association. She was also named the OVSD Volunteer of the Year for her outstanding volunteer work at Circle View School. I believe that we as HB residents have another reason to support and vote for Natalie for HB City Council. I'm proud to stand with our firefighters and endorse Natalie Moser. Voting begins 10/5 and Election Day is 11/3. Please consider Natalie for your vote this General Election 2020. Let's do this HB, Vote
!
Disclaimer: This endorsement is my free speech and made on my own behalf, not for the entire OVSD Board of Trustees, and not in coordination with the candidate, or a candidate controlled committee, or the HBFA. Titles used for identification purposes only.
---
Tuesday, September 22, 2020 5:30 PM
Special Board of Trustees' Meeting
Huntington Beach, CA-Special Board of Trustees' Meeting to consider for approval several items including the Learning Continuity Plan (LCP) and the collective bargaining agreement between CSEA, Chapter 375 and OVSD for 2019-2022. See YouTube for video.
---
Thursday, September 17, 2020 10:38 AM
Vote For Oscar Rodriguez for HB City Council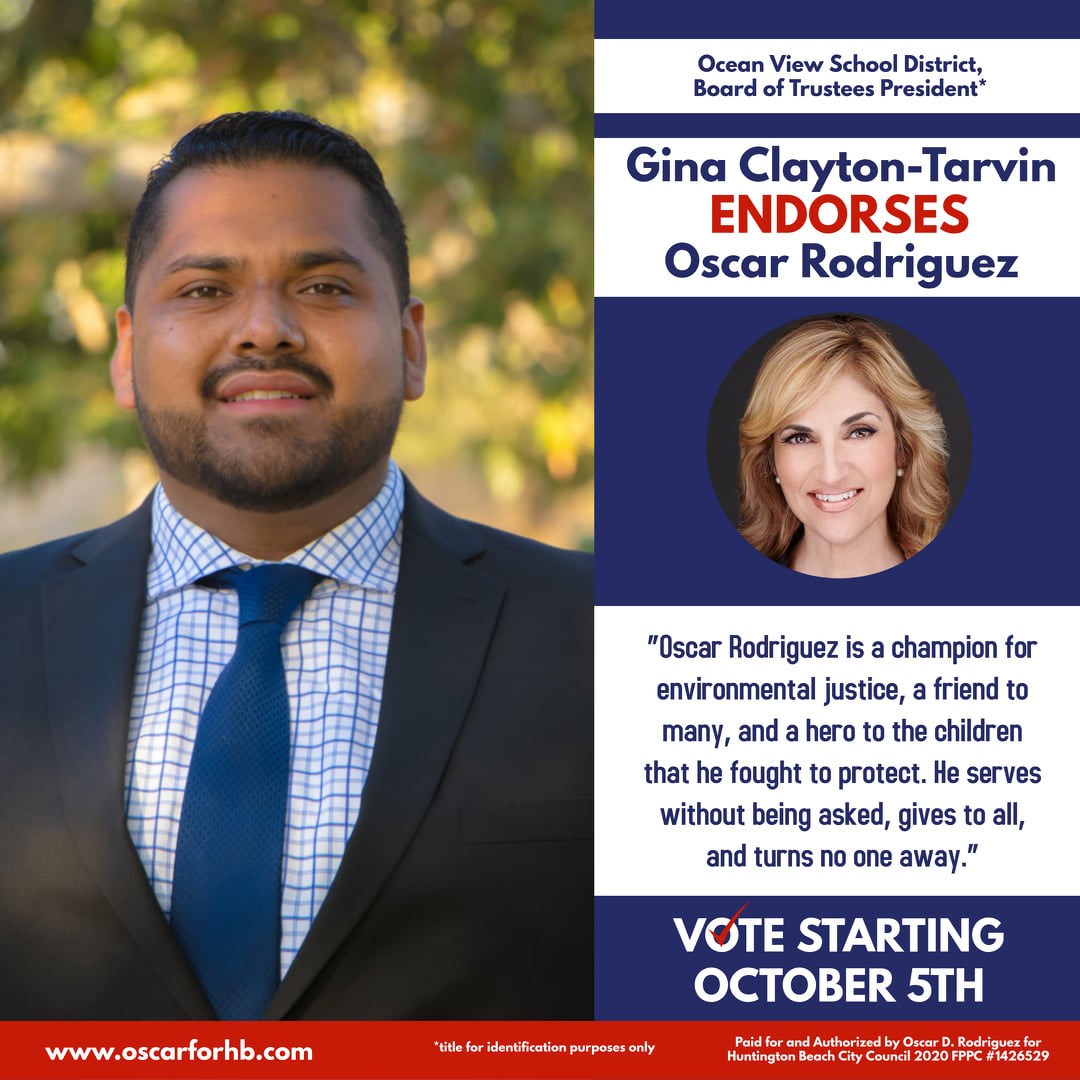 Huntington Beach, CA-What can I say? Oscar Rodriguez is a local hero. He is the example for so many in our community, to our students, to our youth. You are one of the finest "products" the Ocean View School District has helped to create. To know that one of our alumni is doing so much to give back to the community is phenomenal. Here's the thing, it is easy for people to say they care, but it's hard to actually do the work to show it. I support and endorse Oscar because he not only says it, he does it. He puts your money where your mouth is, a true leader that is not afraid of hard work. He does the hard work and never complains while doing it. I thank him for having our students' backs during the struggle for environmental justice in HB, getting this Rainbow Trash Dump under control. Without him, it would have never happened. We at OVSD are forever indebted. Starting this October 5th when absentee ballots begin to arrive and until Election Day, November 3, 2020, get out to vote. We can't afford any more inaction on our City Council. Anyone reading this, please do me a personal favor and donate to Oscar's campaign. Any dollar amount will help. I know how hard it is to win an election and it takes funds to get the message out. Even $5 will help, or if possible the maximum contribution of $600. Thank you for your consideration. Link to donate here, https://secure.actblue.com/donate/oscarforhb2020
---
Wednesday, September 16, 2020 8:30 AM
Las Fiestas Patrias, Mexican Independence Day Observed 🇲🇽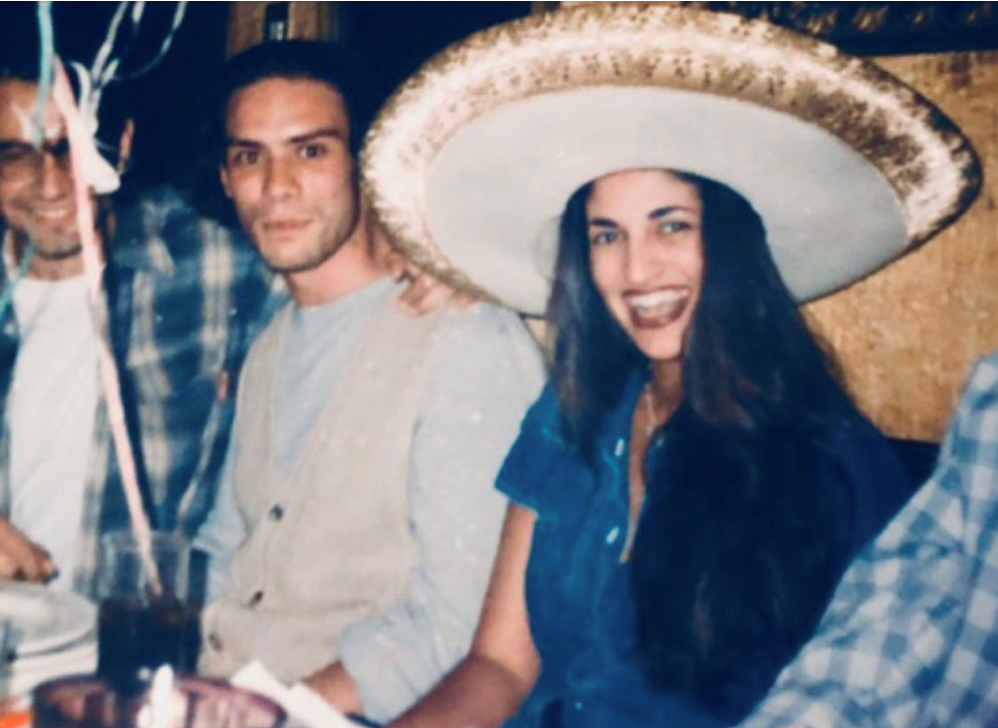 Mexico City, D.F. (photo from 1996)-The USA is not the only North American nation that gained independence from a colonial overlord. Mexico, our neighbor to the south was once controlled by the European power of Spain. This day September, 16, 1810, the Cry of Dolores rang out in freedom with the battle lasting until 1821. My first time celebrating Mexican Independence Day came in 1996 when I visited the capital of Mexico City, DF to experience the joyous occasion and witnessed the massive parade in the Zocolo and accompanying festivities for which I was photographed. Thank you to longtime friend and educator Gustavo Patiño for helping me to experience Mexico this way and to understand how our two nations are linked in so many ways, not only as neighbors, but in the struggle for freedom in our respective nations.
---
Tuesday, September 15, 2020 6:00 PM
OVSD Regular Board of Trustees Meeting
Huntington Beach, CA-Please watch our board meeting from last night to learn more about our 9/28 in-person reopening date, a construction update on our next Measure R project at Vista View, and much more including the LCP for this school year. The Open Session meeting begins at approximately the one hour mark (6pm). Toggle right to begin at that point. Any questions, please let me know below in the comments.
---
Monday, September 14, 2020 8:35 AM
New and Improved OVSD Lunch Schedule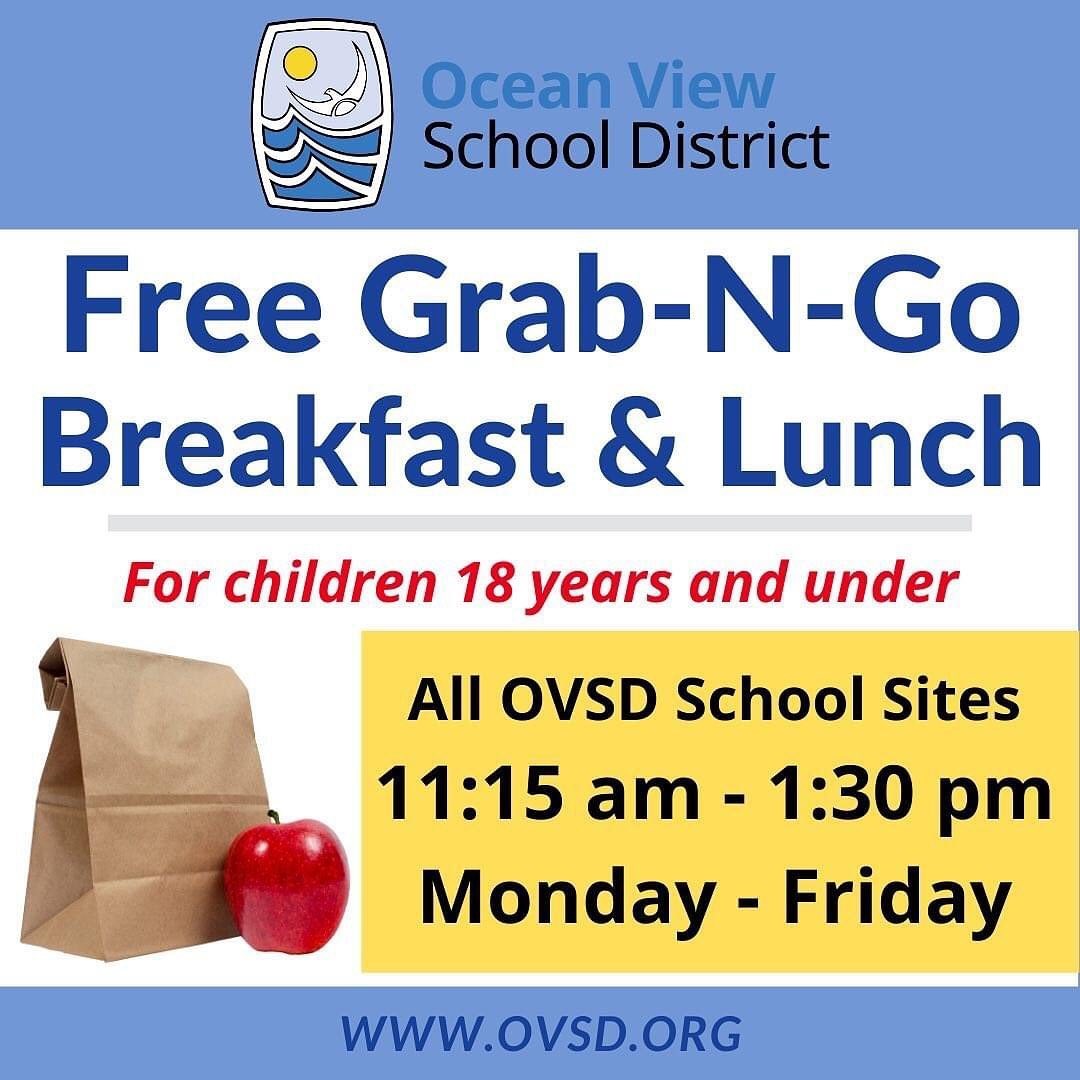 Huntington Beach, CA-In order to better meet the needs of our parents and students, the District has changed the pick-up times of our Grab-N-Go meals starting today, Monday 9/14. Please remember that masks and social distancing are enforced and meals must be consumed off-site. Thank you for your cooperation.
---
Friday, September 11, 2020 10:26 AM
Patriot Day Observed, 9/11 Memorial
Huntington Beach, CA-On September 11, 2001, our country changed forever. Thousands of Americans lost their lives in the attacks on the World Trade Center, the Pentagon, and United Airlines Flight 93. For many service members September 11 defined their military service or was the reason they chose to enlist. That's why Team RWB OC hosted a moving tribute to preserve the memory and support the veterans who served as a result of 9/11. In communities across the nation, veterans and supporters have moved their American flags a cumulative 8,426 miles, a tribute to the 2,977 lives lost on September 11, 2001 and the 5,449 service members killed in action in the wars following, and share stories along the way. Thank you to local RWB OC leads Jodie and Chris Merkle for making this a reality, and for inviting me to the HB memorial for the ceremony today. It was great to see community leader and activist Oscar Rodriguez there, and proudly carrying our nation's flag for the run today. Great work Team OC! Note: Masks down on some as they literally just ran into Civic Center Plaza to begin. Social distancing as mandated by CA Executive Order.
---
Wednesday, September 9, 2020 7:23 AM
Welcome Back to School 2020-2021 🏫 🍎 👩‍🏫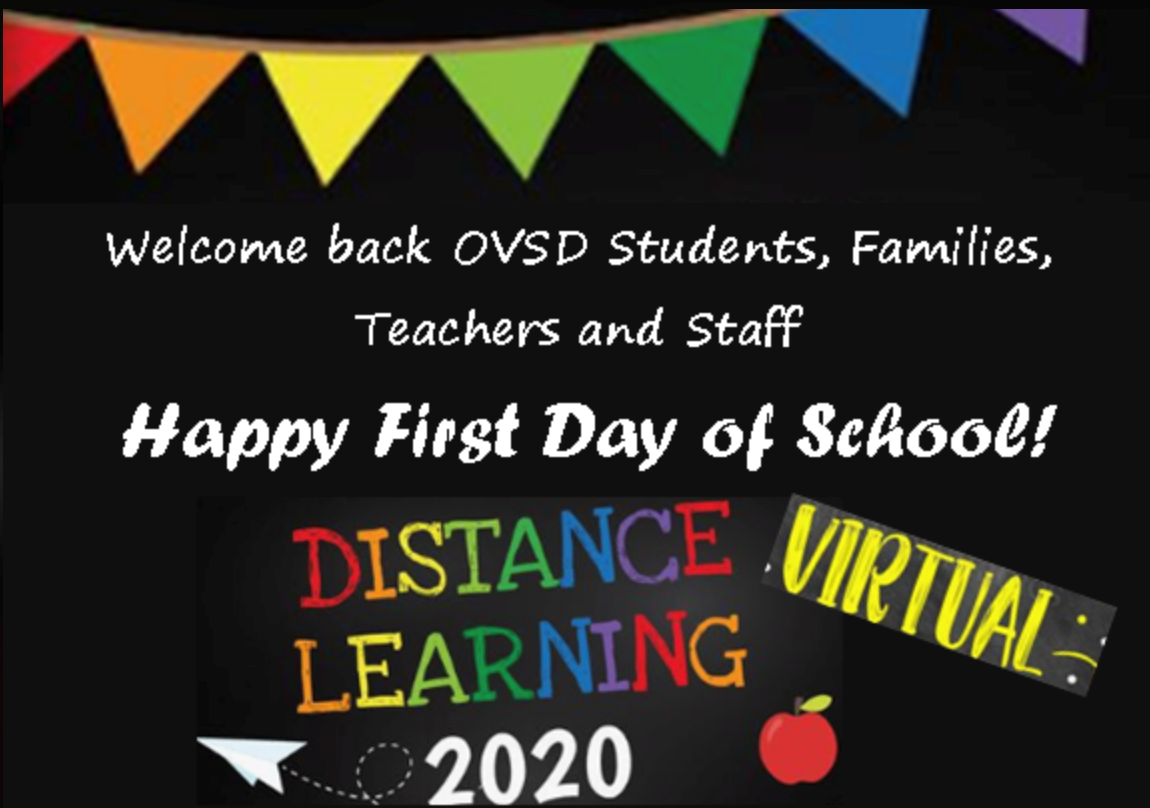 Huntington Beach, CA- From Vice President Singer and me, welcome back to our students, staff, and families. Today begins our first day (virtually). Let's keep up this good work in OC, keep COVID numbers down, and get off the list on 9/22. Come on OVSD, let's do this. Welcome Back!
---
Monday, September 7, 2020 11:20 AM
Labor Day, Education is Union Work 🍎!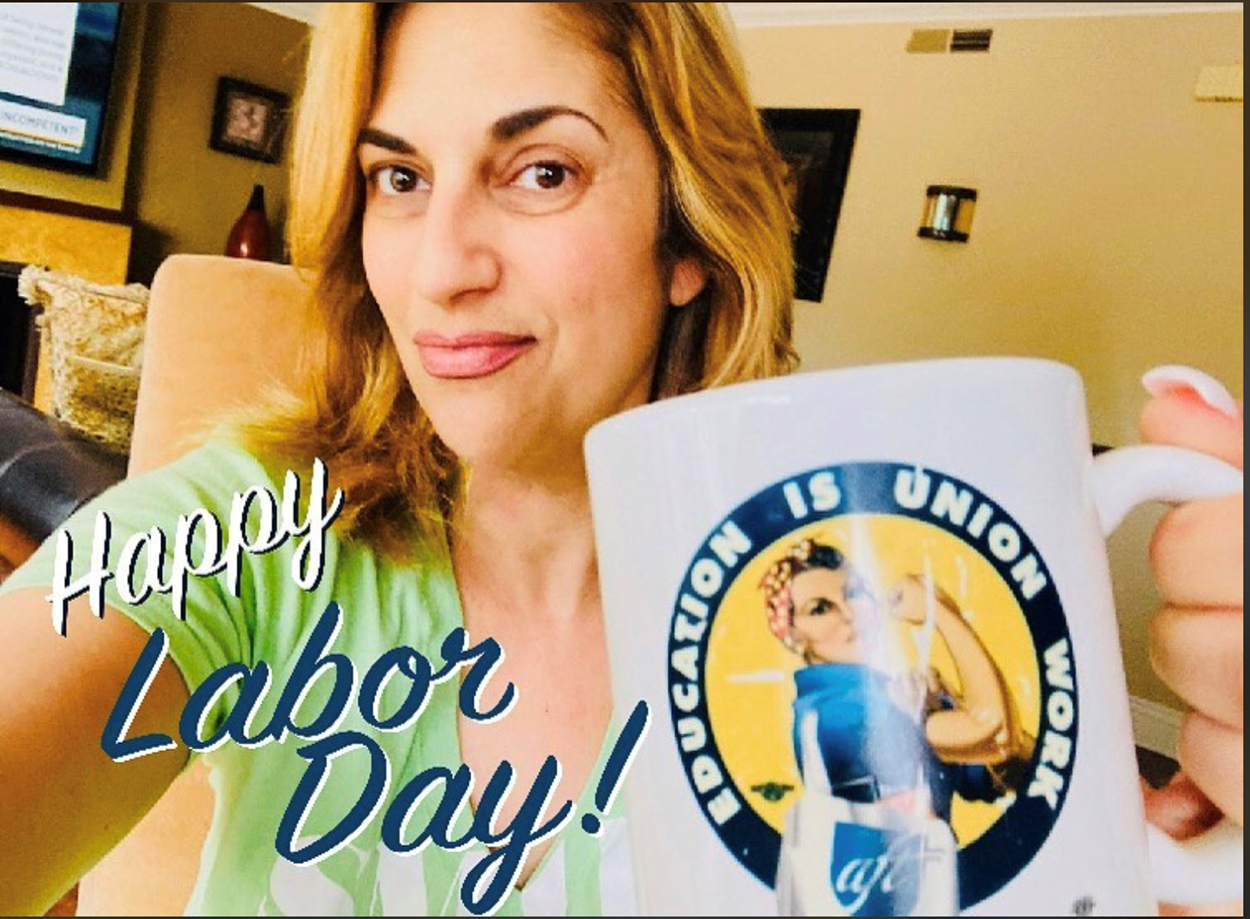 Huntington Beach, Ca-Happy Labor Day from this longtime rank and file public schoolteacher. I'm a proud union member of AFT Local 2317, AFL-CIO, the ABC Federation of Teachers. As well as being an educator myself, as president of OVSD, I'm the employer of over 1,000 school employees including CTA teachers and CSEA classified staff. Times are tough right now, during this pandemic, but I promise things will get better. At this time, I'm grateful to be employed and commit to work protecting jobs here in OVSD. Providing safe working conditions is my number one priority. We look forward to better times to come. This Labor Day, we thank those who have come before us to blaze the trail for workers' rights.
---
Sunday, September 6, 2020 3:57 PM
Republicans and Democrats Agree in OC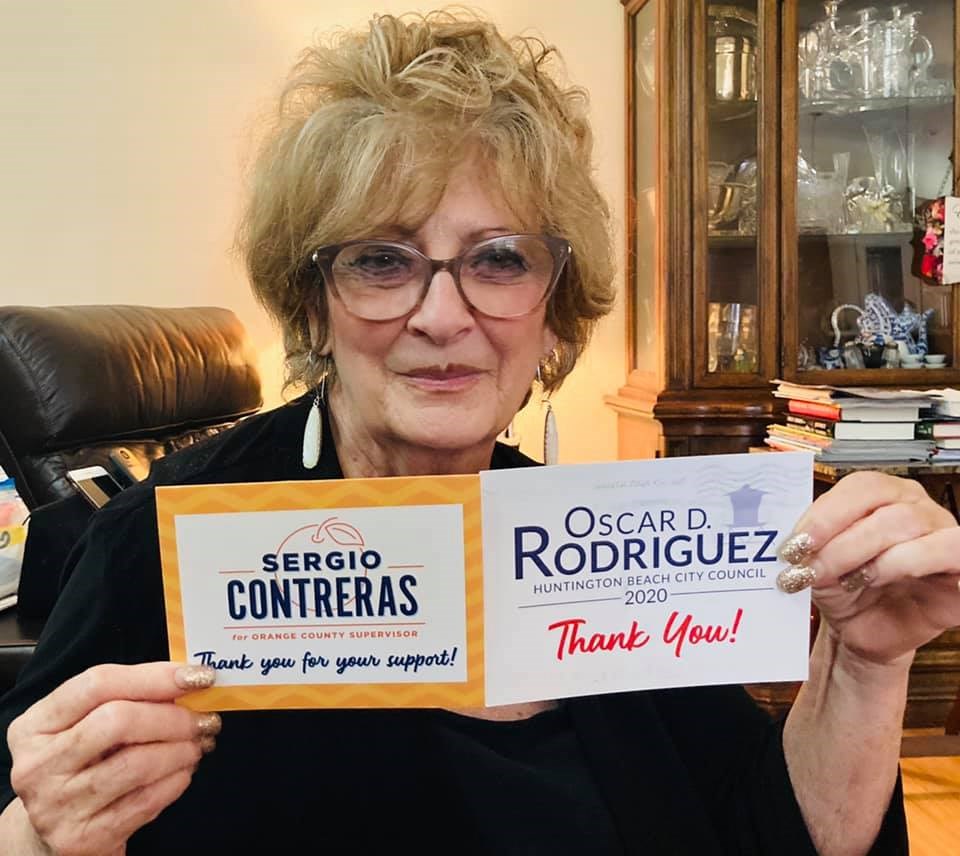 Huntington Harbour, CA-My mom, Dolores Clayton, a lifelong GOP member and voter is putting her money where it matters. She's pretty proud to show off her thank you cards from candidates Sergio Contreras and Oscar Rodriguez for elections in OC this year. She said, "it's time to bring balance to the Board of Supervisors and to the HB City Council." She donated. Join my mom and me in supporting and donating to Oscar and Sergio in their races. This is truly what country over party looks like. We need your support to make this happen OC!
Oscar Rodriguez for Huntington Beach City Council:
Sergio Contreras for Orange County Supervisor, District 1:
---
Saturday, September 5, 2020 4:17 PM
Call to Action, Be Vigilant-Labor Day Weekend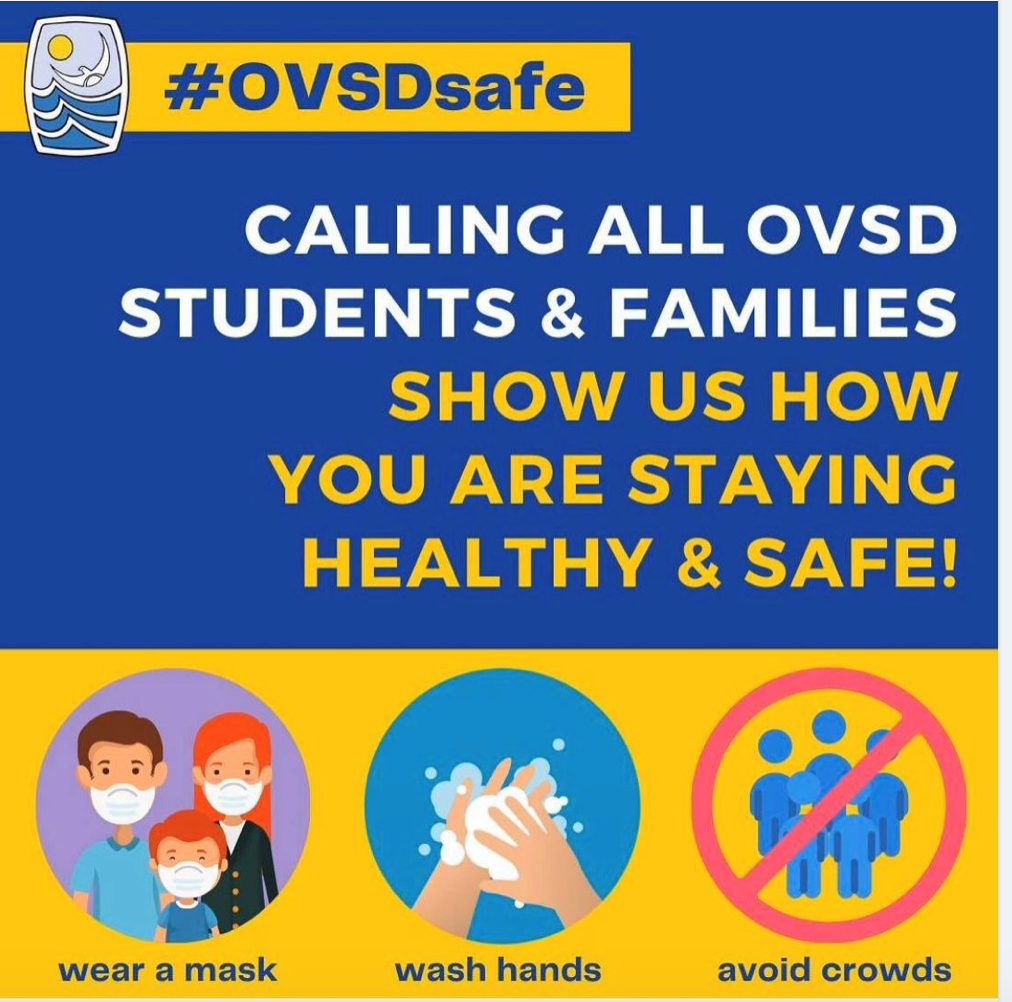 Huntington Beach, CA-We are only 2 weeks away from school reopening in Orange County if YOU do your part. Please don't get lax and head to the beach, crowd in backyards, or ruin the progress we have made. OC's children cannot go to school if we slip off the list from now until 9/22. Do your part: stay home, social distance, and wear a mask. This is on all of us. If we regress we only have ourselves to blame. Don't mess this up for our kids. Come on, let's do this OVSD!
---
Friday, September 4, 2020 4:00 PM
Marine View Bussing Decision Made By Board
Huntington Beach, CA-Bussing will be funded by Measure R money and voted upon by the Board of Trustees. We have found a solution to the issues surrounding the funding of transportation from Marine View to the Sun View (Interim Site) for 2020-2021 school year during modernization. Unfortunately, Trustee Westwell disrupted our board meeting. His behavior was dishonorable, his lack of decorum is terrible, and his suggestion of dereliction of care for children's health and safety is upsetting to me. I apologize for his offensive behavior and comments. Please watch entire meeting (less than an hour) to hear the details of our program to bus students from Marine View to Sun View. Thank you for your patience during these trying times.
---
Wednesday, September 2, 2020 8:05 AM
Critical Recap from Last Night's Board Meeting, Watch Now
Huntington Beach, CA-Last night the Board of Trustees met in open session at a regular meeting to discuss critical issues. Please see list for highlights and watch the entire meeting to understand in full. Very important, take the time to view meeting.
1. School begins online for general education students on 9/9.
2. In-person schooling for general education students can commence on 9/22 if numbers stay low. DO YOUR PART, OC. Follow Governor's orders. Wear a mask, bring numbers down.
3. In-person schooling for moderate/severe SDC special needs students on 9/9. District staff will contact parents with info.
4. In-person schooling for other SDC students on 9/14. District staff will contact parents with info.
5. We will not apply for a CA waiver for SDC, in fact, it would hurt OVSD 6-8th graders, locking them out from services, as waiver is only for K-5 per order.
(*Waivers for all K-5 special education have been denied by OC/CA thus far.)
6. OVSD Board has hired legal counsel to assist us on issues of special education and we have fought to make this happen.
7. The Board has reduced Kids Club fees, by agreeing to SUBSIDIZE families. Call OVSD for info on new rates, and to sign up if you have not done so already and need child care.
8. Bussing from Marine View to Interim Site at Sun View, I'm willing to bring issue back for the entire board to discuss the matter. More news to come.
---
Monday, August 31, 2020 8:26 AM
​ News from OC Health Care Agency
Santa Ana, CA-County Health Care Officer Dr. Chau has issued this statement via Twitter. Schools in OC will not be able to reopen for in-person schooling until September 22, 2020. This will only occur if the county residents can keep numbers low and we can be moved from purple to red. This news is a correction from Dr. Chau's previous statement on Sunday claiming September 8, 2020 would be the reopen date. At OVSD we will continue to follow CA Department of Public Health orders and work toward a move to reopen schools as soon as safe and allowed. My personal opinion is that the OCHCA's mishandling of this issue is very unfortunate. Let's hope moving forward, the OCHCA will be more careful in their information dissemination. In regards to Special Education programs in OVSD, this will not affect our desires to move forward to bring back special needs students in-person earlier. We will continue to work toward this goal. Please tune into our Zoom meeting tomorrow night at 6pm for a Special Report to the Board of Trustees on this process.
---
Tuesday, August 25, 2020 10:24 PM
Special School Board Meeting Recap
Huntington Beach, CA-Special board meeting recap discussion including school reopening and transportation update. Please watch YouTube video recap with the entire meeting.
---
Monday, August 24, 2020 5:20 PM
Back to School 📚 for this teacher!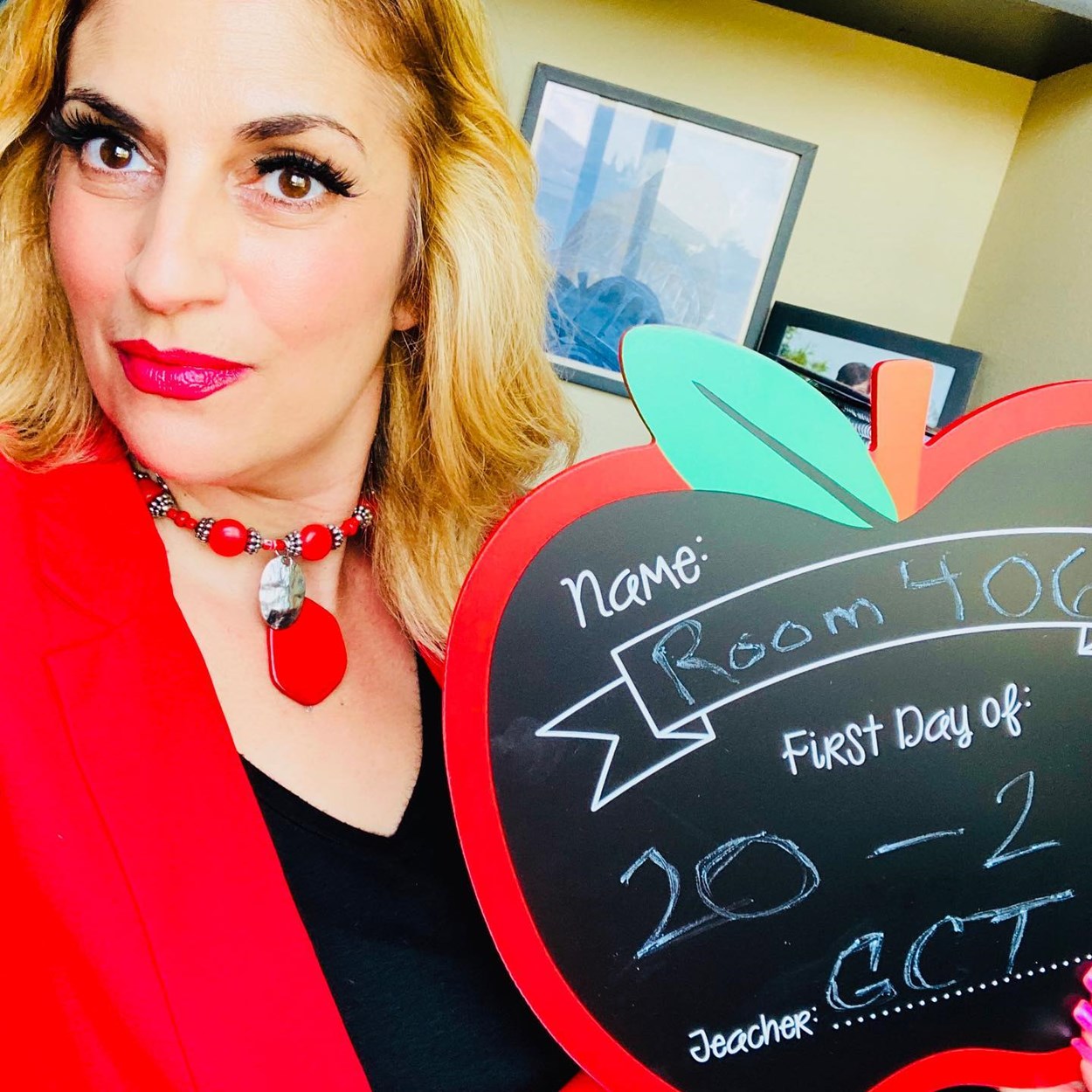 Cerritos, CA-Today was my first day back for the 2020-2021 school year. My Cerritos 6th grade students were piped into my home office here in Huntington Beach via Google Meetings for their first day of school. Distance learning is not ideal, but it's the mandate in LA County for now and we will make the best of it. I taught live from 8:30am to 1:40pm online. We can do this Cerritos!
---
Thursday, August 20, 2020 2:10 PM
Back to school for teachers in Cerritos!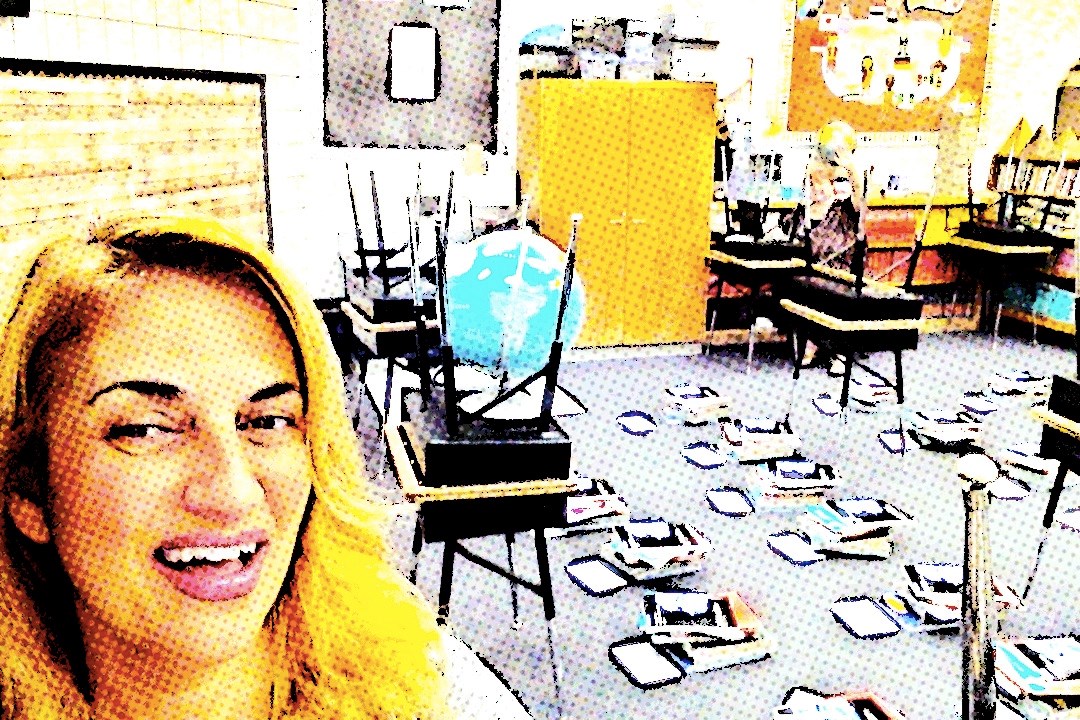 Cerritos, CA- Back to school for teachers in ABC Unified School District where I have been a teacher for 24 years. We are making piles of books and supplies for each student as they will come back to school next week virtually, but will pick up their books physically. We are starting out our school year virtually here in LA County and may not return until January. It is going to be long haul, but we have to what we have to do. We hope LA County can get its COVID numbers down soon. In the meantime, in all counties statewide that are on the COVID Watch List, let's all do our best to get this under control so that all can back to school, in-person when safe.
---
Monday, August 17, 2020 12:10 PM



Huntington Beach, CA-Schools & Communities First will reclaim over $12 billion every year for schools and local communities. Most of us want similar things like good schools for our kids, a healthy family, and safe neighborhoods. But for four decades, big corporations have not been paying their fair share, leaving California with the most overcrowded classrooms in the U.S. and with some of the worst ratios of counselors, librarians, and nurses per student. Schools & Communities First ensures that our schools and communities come first with the resources to educate all of our kids and the services to support all of our families. It closes commercial property tax loopholes benefiting a fraction of corporations and wealthy investors, without affecting homeowners or renters, and reclaims $12 billion every year to fund world-class schools and strengthen local economies to lift up all Californians. It's time to invest in California's future. Please consider voting YES on Prop 15. Click the hyperlink above to learn more.
---
Thursday, August 13, 2020 10:00 AM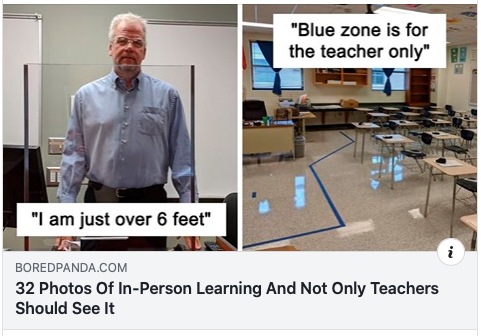 Huntington Beach, CA-Coverage on OVSD's Response to COVID-19. Thanks to the Bored Panda news agency for highlighting our District's response to eventual school reopening. I appreciate the extensive coverage on the matter, and the opportunity to be interviewed, see my responses at number 4 in the article. Article Excerpt: "Clayton-Tarvin's main source of inspiration that helps her to get through this difficult period is the children. "I want other parents to see that there are elected school board members out there that care and frankly, have the ability to get off their rear ends and buy safety equipment." She urged everyone to stop saying the money doesn't exist and go find it. "Demand accountability from your state and national leaders. No safety equals no school. Redress is critical, demand your child's safety." Click hyperlink for more of my thoughts on the matter, my tweet is number 4.
---
Wednesday, August 12, 2020 8:36 PM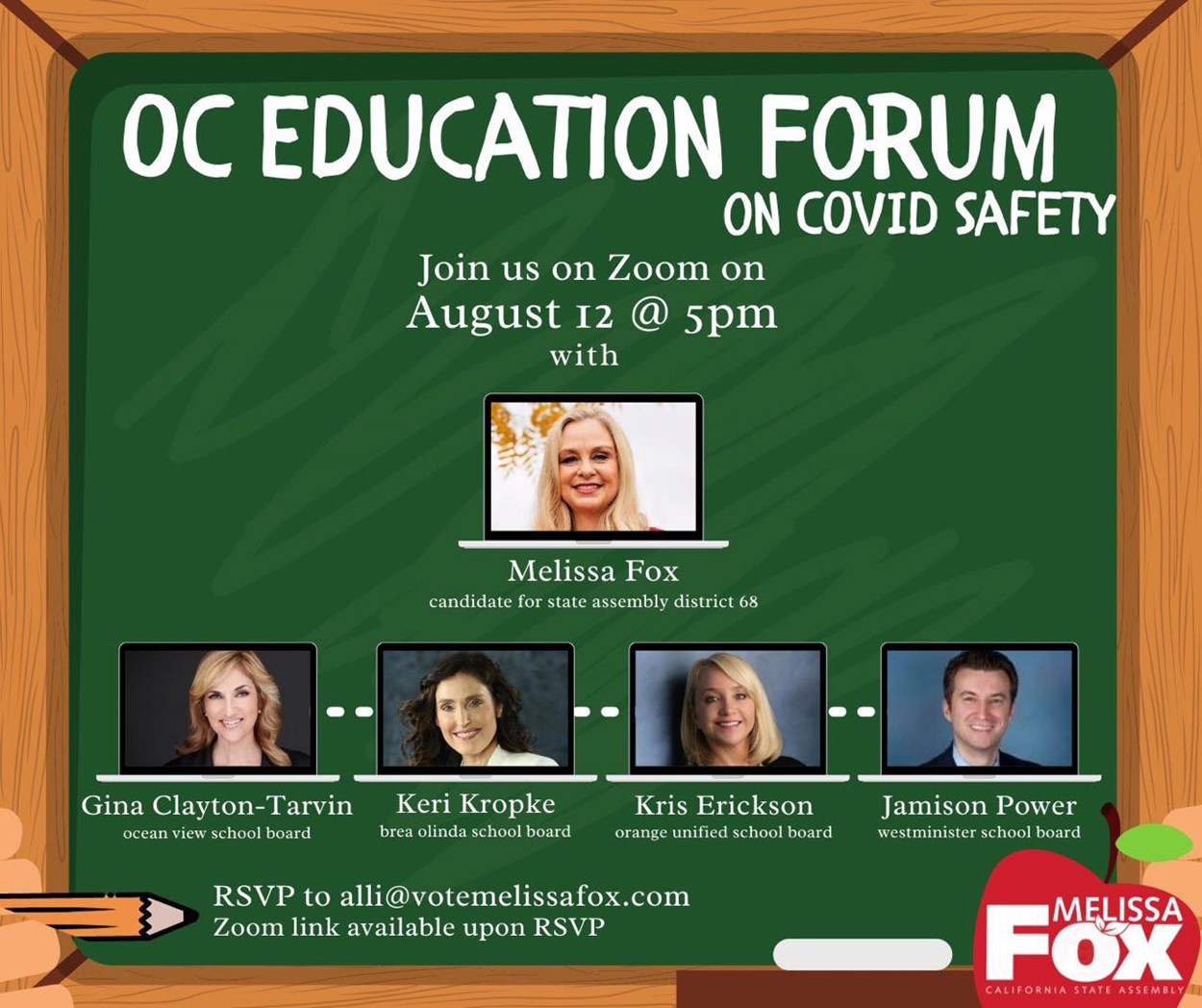 Irvine, CA-As one of Orange County's school board members, I'm pleased to be able to share information with other decisions makers on OVSD's plans for a safe school reopening when permitted. I invite our Ocean View community to join CA Assembly District 68 and Irvine Councilwoman Melissa Fox, and Trustees Keri Kropke (Brea Olinda USD), Kris Erickson (Orange USD), and Jamison Power (Westminster SD) and me for a spirited discussion on the realities of bringing our children back to schools this fall. Click hyperlink to watch forum via YouTube.
---
Wednesday, August 12, 2020 8:00 AM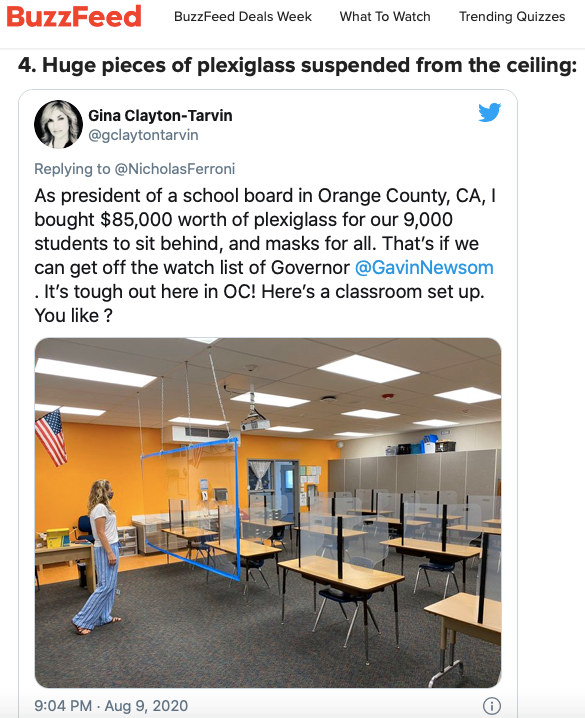 Huntington Beach, CA-Buzz Feed News Coverage of OVSD. Apparently we've made it, BuzzFeed has featured our OVSD school reopening plans. In my opinion the County of Orange has been upside down with its COVID-19 response, so local school board members and their district staff are now taking the lead on school reopening when safe to do so. OVSD is the leader in OC. My tweet is featured at #4. Click hyperlink to go to BuzzFeed article to read more.
---
Tuesday, August 11, 2020 7:39 PM
CBS2-Some Orange County Schools Prepare To Reopen For In-Person Instruction
Huntington Beach, CA-OC School Reopening, Ocean View Highlighted. Please review this news segment by CBS2/KCAL9 reporter Michele Gile on OVSD reopening plans. Deputy Superintendent Dr. Conroy and I are interviewed about our district reopening plans. We will only reopen in-person when legally allowed per the Governor's orders, after numbers in OC decline. Until then virtual learning will commence in OVSD on September 9, 2020.
---
Friday, August 7, 2020 7:57 PM
Important Election 2020 Announcement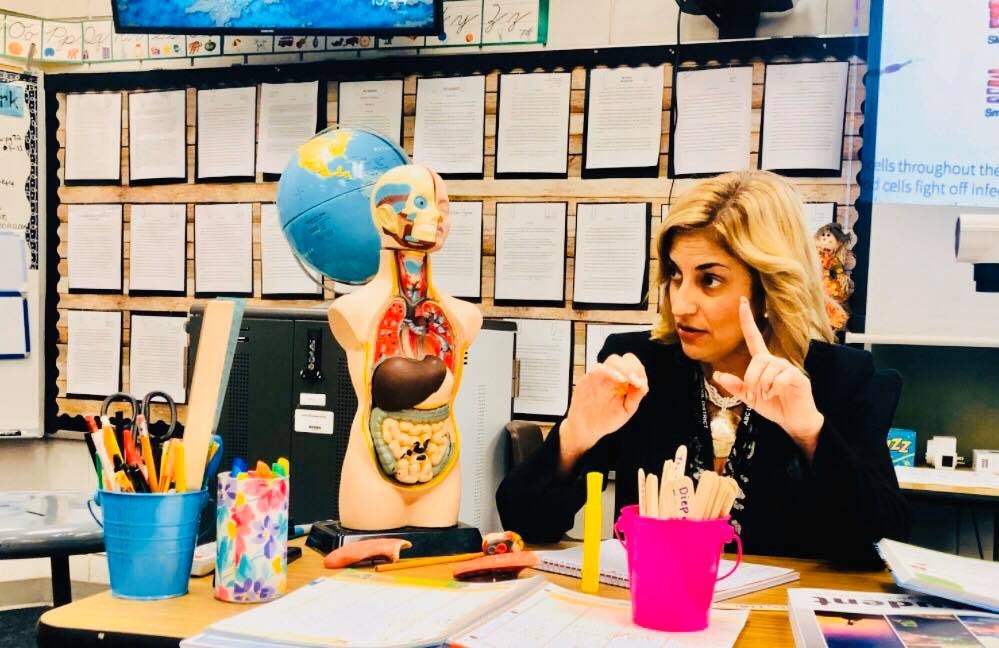 Huntington Beach, CA-Today was the last day to file to run for elected office in Orange County. I had anticipated facing multiple challengers as I have in past elections (2012 and 2016). However, no one filed to challenge me for the board of trustees seat this election season, therefore, I will retain my seat for 4 more years. We have prevailed. I look forward to continuing to serve the children and you, the residents of OVSD. Thank you all for your support. We will get through these tough times together, get our kids and teachers back to school safely, and our lives back on track. You can count on me to be stable and thoughtful in all I do to navigate our school district back to calm waters. Recall, that as a parent, teacher, and leader in our community, you can count on me. I'm here for our school community for another term.
---
Monday, August 3, 2020 7:42 PM
Voting is Foundational to Democracy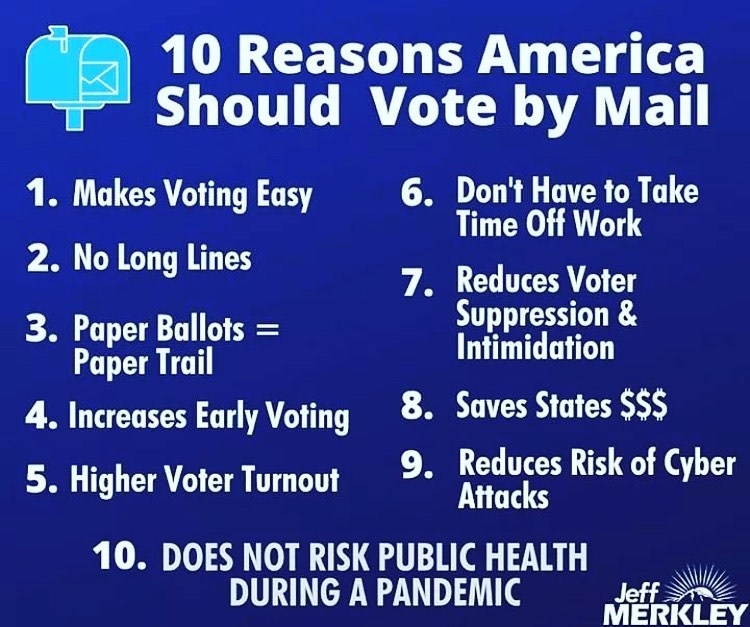 Huntington Beach, CA-I've been voting 🗳 by absentee ballot in California since the 90's. I started in San Diego County where I turned 18 years old, then in LA County while attending college, and finally Orange County where I reside. I have been appreciative to have this ability and now pleased to know all Californians will receive a ballot in the mail this year. No matter which method you use to vote, whether it will be by mail or at the polls, just get our there and make your voice heard.
---
Sunday, August 2, 2020 1:10 PM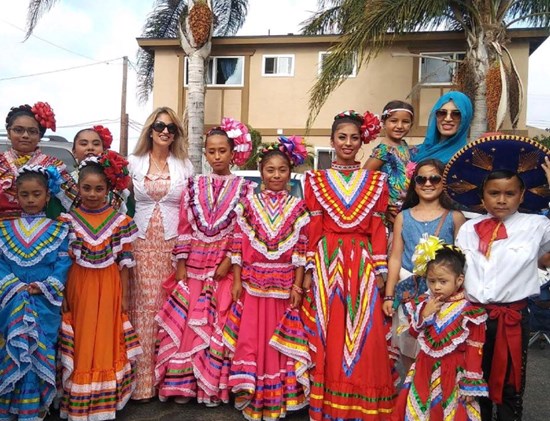 (Gina Clayton-Tarvin with activist Mirvette Judah and Oak View Baile Folklorico students)
Huntington Beach, CA-Culturas.us spotlights OVSD's environmental justice work in Oak View, HB. It's an honor to be the subject of your first Culturas Corner. Click hyperlink above for the complete article.
---
Monday, July 27, 2020 6:08 PM
Coming this fall, Virtual Academy (Parent Choice)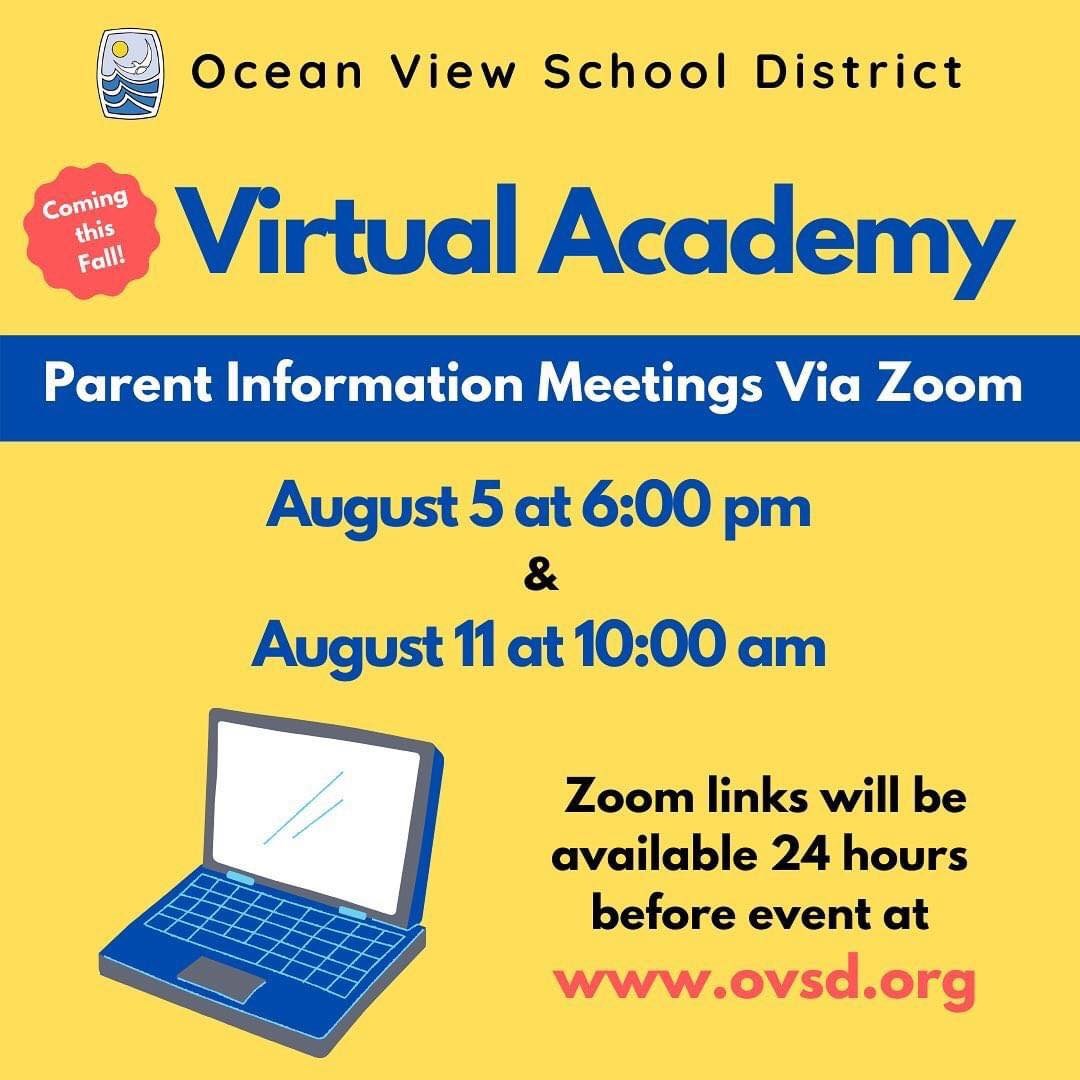 Huntington Beach, CA-This fall for those families who choose online learning for the entire 2020-2021 school year, they are invited to join one of the Parent Meetings via Zoom on August 5 or 11 to learn how your child may benefit from this model of instruction. Zoom links will be posted 24 hrs before the meeting at www.ovsd.org